After moving to Milan last September, my husband and I immediately fell in love with an amazing two-story furnished loft. The only problem was the living room table! Our simple black Ikea table was already ruined and I wanted to change it for a natural wood and vintage table. After doing some Internet research, I decided to make my own coffee table using an old pallet purchased for three euros at the ortomercato of Milan. Follow this simple tutorial to make your own DIY table.
Here is what you need to buy before starting:
Five meters of sandpaper (I suggest using garnet sandpaper). Make sure the paper is thick enough because you will need to remove one cm of the entire surface
Two liters of transparent flatting varnish
Four casters, including two that can be locked
A broom to remove the dust
Plastic gloves
I chose an old and dirty-looking pallet to give a vintage aspect to my living room. The first step is to clean the pallet by removing approximately one centimeter of the old wood. Use gloves to avoid any splinters getting under your skin. This is the hardest and longest part. Although it took me eight hours to clean every part of the pallet to get a soft and clean surface, it was rewarding to see the wooden lines appearing.
Next, clean the pallet with the broom to remove the dust and prepare it for the varnish. I recommend painting the pallet twice to protect it against light and water. Allow 24 hours before starting the second layer of varnish.
Let the pallet dry for at least two days to be sure it has absorbed all the varnish. Finally, you can add the four wheels, putting the two locking casters diagonally to stabilize your table. You can also add a glass tabletop that you can order cut to your exact measurements.
Here are the results: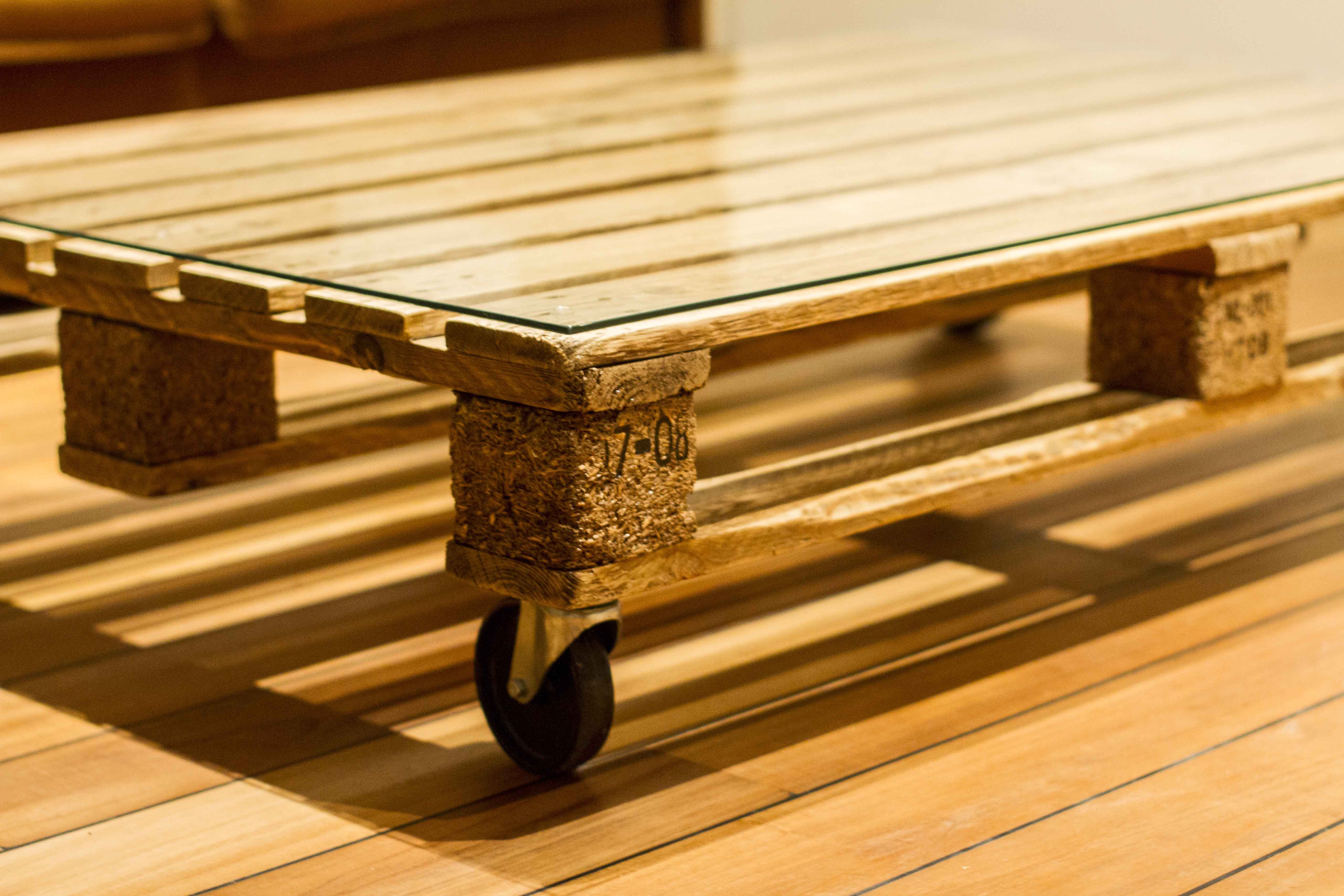 What are you making this summer? Share your project in the comments!
Amandine Dowle is a French design and lifestyle photographer.  She has lived in New York, Ottawa, Greece and now resides in Milan.  In addition to photography, Amandine also writes articles for travel and design publishers for companies such as www.uk.fontanot.com.