Work for Goodwill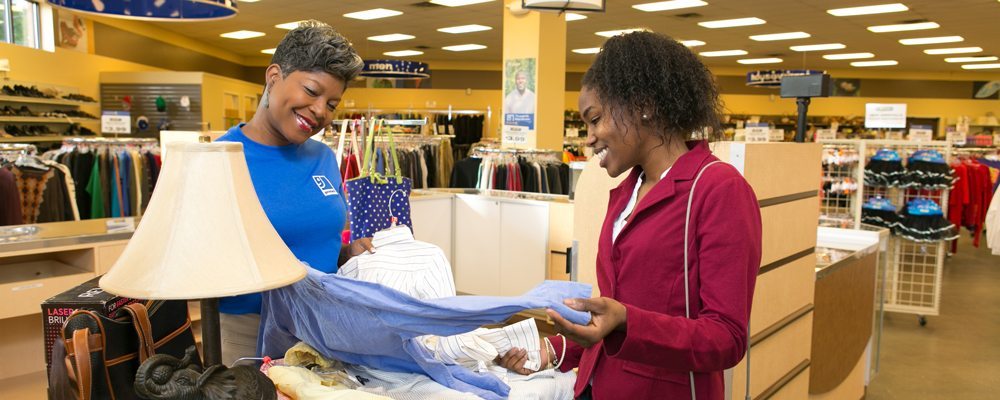 Click here to view current job openings.
Would you like to be in the business of changing lives? Then Goodwill is the place for you! If you work for Goodwill, you will join an amazingly diverse team of professionals who work together to improve the lives of the people and communities we serve in the Southern Piedmont region of North and South Carolina.
The reward of working at Goodwill is more than just feeling good about our mission. As a Goodwill team member, you earn competitive wages and enjoy excellent benefits (including health insurance, vacation and sick pay) designed to attract and retain high-quality team members. We value teamwork, career development, and support our employees in achieving their highest level of personal and professional growth. We invite you to build and advance your career with Goodwill and help change lives of people in our community!
Goodwill Participates In E-Verify
Federal law requires all employers to verify the identity and employment eligibility of all persons hired to work in the United States. For more information, visit E-Verify.
Goodwill Industries of the Southern Piedmont is an Equal Opportunity Employer.