Gift Cards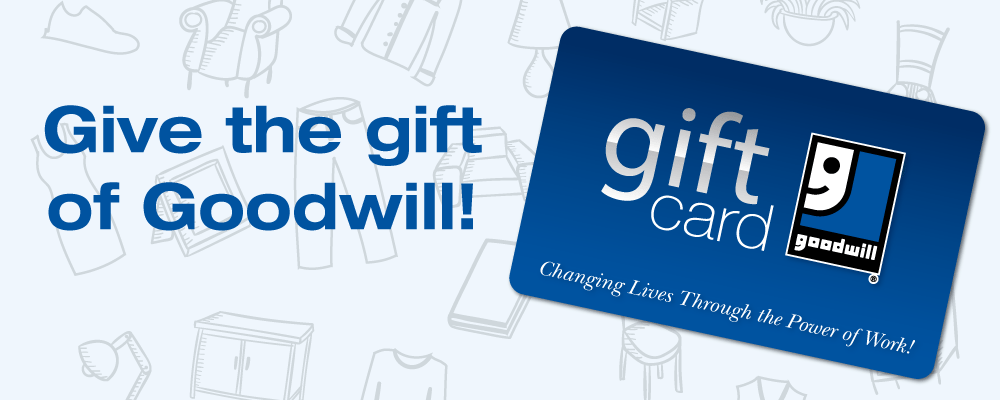 Did you know that Goodwill Industries of the Southern Piedmont has gift cards available for purchase at each of our retail stores? What's even better is that our gift cards never expire, and there is no minimum or maximum amount that can be placed on a card. So, the next time you're in one of our stores, be sure to purchase a Goodwill gift card and give the perfect gift to anyone on your list!
How it Works
A Goodwill gift card acts just like a debit card. You choose the amount you want to put on the card (no minimum or maximum), and the recipient can redeem it for merchandise of their choice worth an equal or lesser value at any of our retail locations (including our specialty store, GW; our technology store, The GRID: Powered by Goodwill; and our outlet store, Second Editions).
Additional Information
The remaining balance on a gift card is not refundable or redeemable for cash.
Gift cards can only be purchased and used at our retail locations.
Lost, stolen, or damaged cards cannot be replaced.