GW: A Goodwill Boutique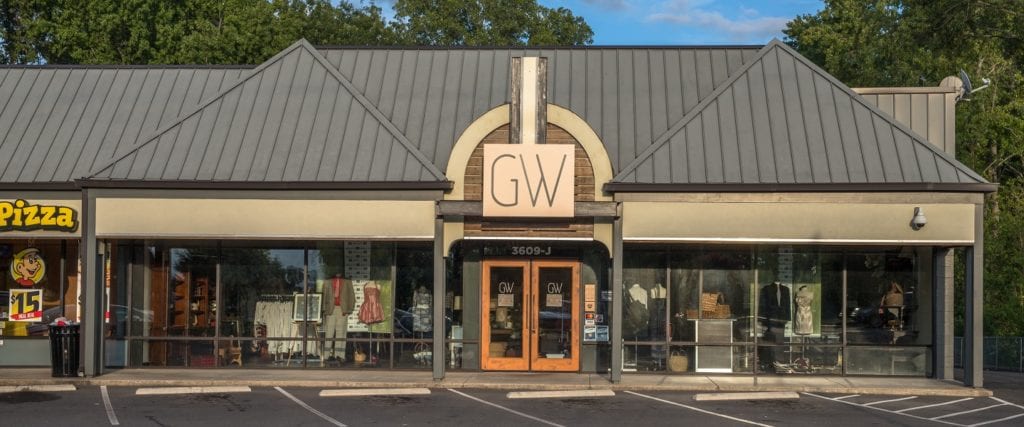 GW: A Goodwill Boutique
3609 South Boulevard
Charlotte, NC 28209
(704) 916-1630
View map
Hours of Operation:
Monday – Saturday 10 a.m. – 9 p.m., Sunday 10 a.m. – 7 p.m.
---
All Goodwill retail stores also serve as donation drop-off locations.
---
About
GW: A Goodwill Boutique is a social, engaging, experiential, chic store for Goodwill that offers affordable designer and name-brand women's and men's apparel, jewelry, shoes, accessories and home décor stylized for shoppers. The product offering is tailored to those who are trendy, fashionable and young at heart, with a store design and layout resembling that of specialty stores of the moment with color blocking, style stories and pairings, and a variety of home décor items. Our GW boutique is located in the trendy, historical Charlotte neighborhood of South End, right across from the Scaleybark light rail station. 
Some of the designer brands that have passed through our boutique include Calvin Klein, DKNY, Michael Kors, Tommy Hilfiger, Juicy Couture, Lululemon, Express, Kate Spade, Nike and Banana Republic. With daily donations of in-demand names, you never know what you'll find at GW! Plus, our fashion-minded staff is ready to help you style the perfect outfit, whether you're a fashion-savvy mom, a budget-minded businessman, or just a smart shopper with an eye for what's trending.
Pricing
Pricing at GW is determined by current trends of the moment, as well as by taking into account designer and brand names. Prices at GW range on average from $3.99 – $24.99.
How Your Purchases Change Lives
When you shop at Goodwill, you're not the only one who gets a great deal. Sales from Goodwill stores fund industry-specific career training, job placement services, financial education and more to thousands of people right here in our community.
Tell Us Your Goodwill Story
When you walk into a Goodwill store, you never know what you'll find. Share your great finds and deals, and unite with other Goodwill shoppers on our Facebook page.
Want To Join Our Team?
If you are interested in working for an organization that changes lives, learn more about working for Goodwill.
Fill Out A Review
We want to make sure that we're providing the best experience possible and in order to do that, we need your help! By filling out the survey below, this allows us to gather as much store feedback as possible and improve our services if need be.
The personal information you provide while filling out this form will remain private, will not be shared or sold, and we promise to never spam you.