Leadership Team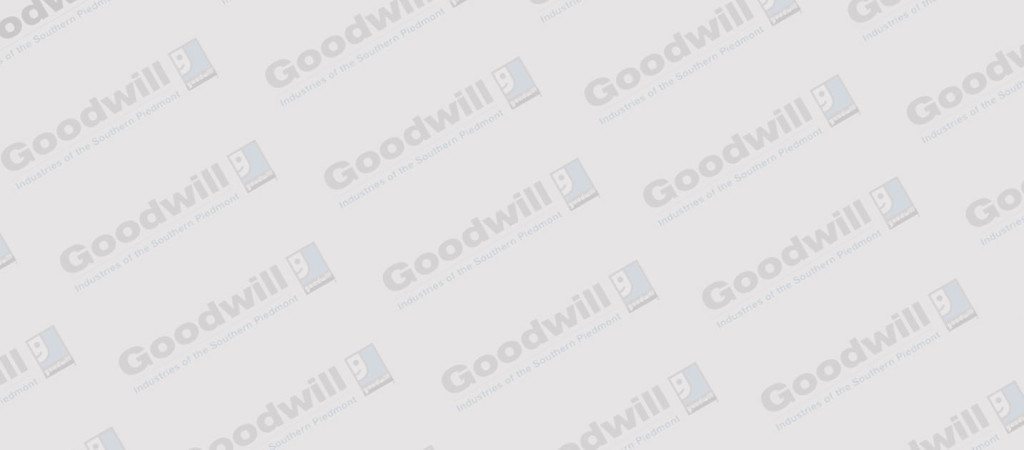 Goodwill's executive leadership team works closely with the organization's board of directors to ensure excellent organizational performance. Meet the leaders who guide us in fulfilling our commitments to our own team members and those we serve.
Michael Elder
President & CEO of Goodwill Industries of the Southern Piedmont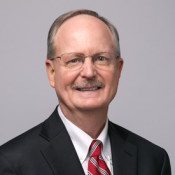 Michael Elder is President & CEO of Goodwill. In 2014, Goodwill provided employment and training services to over 13,000 individuals with barriers to employment.
During his storied career, he has received a number of honors and awards for his service to Goodwill and the community. He is a past chair of Goodwill Industries International Board of Directors and a past officer of Goodwill Industries International Conference of Executives.
Outside of Goodwill, he is a past officer of the North Carolina Association of Rehabilitation Facilities, past member of the North Carolina Governor's Advocacy Council for Persons with Disabilities, past president of the FreeMoreWest Association, and a past chair of the United Way of Central Carolinas Council of Agency Executives.
He currently chairs Charlotte-Mecklenburg Workforce Development Partners, serves on the Charlotte Works Board of Directors and has been an active member of the Charlotte Rotary Club for over 25 years.
---
Christopher M. Jackson
Executive Vice President of Workforce Services & Organizational Development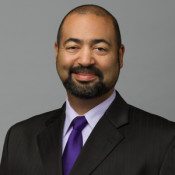 Chris is Executive Vice President of Workforce Services and Organizational Development and has been with Goodwill since 2010. He is responsible for the leadership of the organization's employment and career development services, annual and strategic planning, performance measurement systems, and human resource functions.
Chris began his professional career with The Vanguard Group as Principal of the organization's regional operations center. After 20 years with Vanguard, he had the opportunity to pursue his passion for community service and transitioned to the United Way in 2007 as Vice President of Community Building. In 2010, Chris decided to move to an organization providing direct services to individuals in our community and accepted a position with Goodwill Industries of the Southern Piedmont.
Chris was raised in Philadelphia. He attended Embry-Riddle University and has a business degree in organizational innovation from the University of Phoenix. .
---
Barbara Maida-Stolle
Executive Vice President of Business Enterprises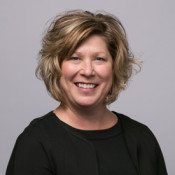 Barbara Maida-Stolle joined Goodwill in 2006 as the Executive Vice President of Business Enterprises. In her role, she leads the strategic and operational activities of the donated good retail, e-commerce, environmental enterprise, logistics and the real estate departments. She and her 500 team members are responsible for the largest portion of the revenue and employment opportunities for Goodwill.
Prior to joining Goodwill, Barbara had a successful retail career with the apparel division of Sara Lee, working up from store management to regional management and ultimately directing their merchandising efforts. She is also a successful entrepreneur, partnering with her late husband to develop Stolle Technology, Inc. In addition to her formal education at High Point College and the prestigious Executive MBA program at Wake Forest University, she is a graduate of the eighteen month highly regarded and invitation only Goodwill Industries International Executive Development Program. She is also a graduate of the community leadership program, Leadership Charlotte and the American Leadership Forum.
Barbara is currently active as a member of the Digital Inclusion Steering Committee, KIPP: Charlotte board, Women Executives and Advisory Member of the Arts & Science Council's Marketing Committee.
---
LaRita Barber
Senior Vice President of Community Engagement
LaRita Barber has been involved in community endeavors in the Charlotte area since 1987. In her current role as Senior Vice President of Community Engagement, she is responsible for identifying and cultivating relationships and strategies that establish and sustain Goodwill's relevance and brand in the community, advance the organization's mission.
A native Charlottean, LaRita has served on a number of community boards, including the Arts & Science Council, Central Piedmont Community College Education Foundation, and Goodwill Industries of the Southern Piedmont. She is currently active on the Johnson C. Smith University Board of Visitors, Women Executives, and Wells Fargo Champions for Education Board of Directors.  She is also a member of the Charlotte Chapter of the National Association for Fundraising Professionals.
---
Gary Barrett
Senior Vice President of Organizational Support Services
Gary Barrett joined Goodwill in 1994 and serves as Senior Vice President of Organizational Support Services. In this role, he provides leadership and oversight of the organization's financial services, information technology, corporate compliance, risk management, and facilities management functions.
Gary began his career with Bank of America in its factoring division, and later worked for Gold Bond Building Products, a National Gypsum company, as a receivables portfolio supervisor. In 1984 he transitioned into non-profit management at United Way of Central Carolinas, where his last position held was Finance Director. After a brief stint in Austin, Texas in financial services management for Dell Computer, Gary returned to Charlotte in 1994 to pursue his interest in non-profit finance at Goodwill.
Gary is a native of Charlotte. He attended Western Carolina University and received a bachelor of arts degree in business administration from the University of North Carolina at Charlotte.
---
Robin Carson
Senior Vice President of Employment Services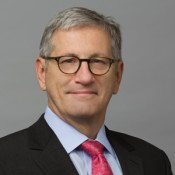 Robin serves as Goodwill's Senior Vice President of Employment Services. In this role, he has developed several social enterprises designed to provide additional revenue to support Goodwill's mission and create paid training opportunities for the individuals Goodwill serves. During his tenure, he has developed GoodWork Staffing, a temporary staffing agency; Goodwill Recycling, a business-to-business recycling operation; Goodwill Construction Services, a residential and commercial general contractor; and Goodwill's e-Commerce department.
Robin lends leadership to programs and services for specialized groups of clients, including youth and developmentally disabled individuals, and oversees paid training internships for clients. He is also responsible for job centers in Cabarrus, Lincoln and Gaston counties.
Prior to joining Goodwill in 2003, Robin spent most of his professional career in the financial services industry and served in direct sales and sales management. His varied experience leads to much success in providing oversight to Goodwill's business development efforts.
---
Paulette Griffin
Senior Vice President of Career Services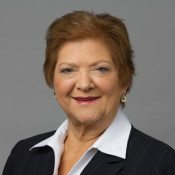 Paulette Griffin joined Goodwill in 1987. In her role as Senior Vice President of Career Services, she is responsible for all initiatives related to centralized intake, assessment and evaluation, basic needs fulfillment, and career development. She is the visionary behind a new service delivery model that focuses on long-term support to achieve family-sustaining employment. She also leads several community partnerships, including a service contract with the Mecklenburg County Department of Social Services.
Paulette began her career as a Psychology Instructor at James Sprunt Institute in eastern North Carolina. She became a Vocational Evaluator for Sampson County Mental Health and created the first evaluation system for the local shelter workshop. She moved to Charlotte in 1977 to continue working with people with disabilities as a counselor and manager within the North Carolina Division of Vocational Rehabilitation Services. In 1987, she joined Goodwill in a role that perfectly fit her personality, goals, and passions.
A native North Carolinian, Paulette received her master's degree in rehabilitation psychology from Appalachian State University.