Executive Leadership Team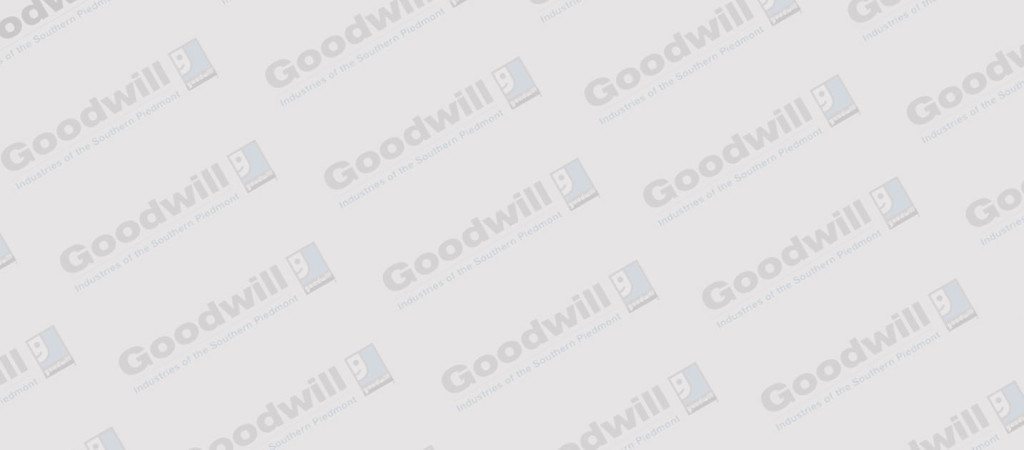 Goodwill's executive leadership team works closely with the organization's board of directors to ensure excellent organizational performance. Meet the leaders who guide us in fulfilling our commitments to our own team members and those we serve.
Christopher M. Jackson
President & Chief Executive Officer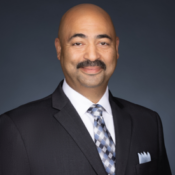 Chris Jackson is the President and CEO of Goodwill Industries of the Southern Piedmont; he has held this position since June 2017. Chris joined Goodwill in November 2010 as Vice President of Strategic Planning & Organizational Development, with responsibilities for the design, management and support of annual and strategic planning processes and performance measurement systems. In April 2013, Chris was promoted to Executive Vice President of Workforce Services & Organizational Development with expanded responsibilities to oversee the organization's employment and career development services, annual and strategic planning process, performance management systems and human resource functions. Under his leadership, a bold strategic plan was developed that influenced all areas of the organization's operations, resulting in a significant redesign of client services, increased strategic partnerships with other health and human services agencies, improved development and engagement of team members, and the development of dynamic partnerships at the new Leon Levine Opportunity Center on the Goodwill Opportunity Campus in Charlotte, NC.
As President & CEO of Goodwill Industries of the Southern Piedmont, Chris leads with purpose and a commitment to creating a culture of support for all individuals to see possibilities, seize opportunities and prosper. A commitment to collaborate with them in a way that promotes dignity and builds on the inherent strengths everyone possesses. A commitment to serve others with excellence regardless of their background, circumstance or color of their skin. This is his life's work and passion. In 2021, Goodwill Industries International awarded Chris the Goodwill Diversity and Inclusion Champion Award, celebrating his strong leadership in inclusion and diversity.
Prior to joining Goodwill, Chris was Vice President of Community Building for United Way of Central Carolinas and a principal in the Retail Client Group for The Vanguard Group in Charlotte, NC, and Valley Forge, PA.
Chris is actively involved in the community as a current member of the Charlotte Works Board of Directors and Dream Key Partners. He serves as co-Chair of the Charlotte Mecklenburg Workforce Development Providers Council. He is a member of the Greenlight Fund Selection Advisory Council and Charlotte Rotary. In 2022, Chris was named as one of the Charlotte Business Journal's Power 100.
Chris is involved in leadership roles with Goodwill Industries International as the Chair of the Goodwill Council of Agency Executives and serves on the Goodwill Industries International Board of Directors. He previously served as Chair of the Goodwill Mid-Atlantic Regional Association (MAGIC).
Chris holds a business degree in organizational innovation from the University of Phoenix and is a graduate of Goodwill Industries International's Executive Development Program. He is a Senior Fellow of the American Leadership Forum (Class XIII) and the Community Building Initiative-LDI Class I.  
Chris enjoys riding motorcycles, working on home projects and attending jazz concerts. He and his wife Renee live in Charlotte and have three adult children and five grandchildren.
---
Jose Luis
Chief Operating Officer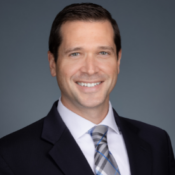 Jose Luis joined Goodwill in 2021 and is responsible for the strategic leadership and operational oversight of Goodwill's business enterprises, including donated goods (retail stores, e-commerce, transportation and salvage, and donation sites), research and development of new business enterprises, real estate development, facility operations, health and safety, technology and risk management.
Jose brings more than 22 years of experience to Goodwill, having held a variety of legal, land acquisition and development roles for organizations such as Family Dollar Stores Inc., PulteGroup, AMH Development, LLC, and Forestar Group, Inc. As VP of Real Estate Development for Family Dollar Stores Inc., Jose played a key role in the $10 billion merger of Family Dollar and Dollar Tree, including working on due diligence, implementation of contractual and governmental requirements, divestiture of more than 300 stores and the successful business integration of the two Fortune 500 companies. He also managed the multi-million dollar acquisition, construction, relocation, renovation, disposition, financing and leasing of thousands of real estate assets while at Family Dollar.
The son of Cuban immigrants, Jose grew up in Miami, Florida and moved to the Charlotte area in 2006. He obtained his BA from Florida State University and his JD from the University of Miami School of Law. He is married with two children and enjoys music, mud runs, and fruit and vegetable gardening.
---
Raquel Lynch
Chief Program Officer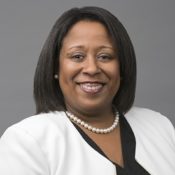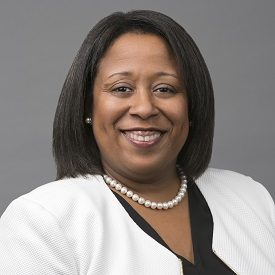 Raquel Lynch joined Goodwill in 2017 and leads the activities of all Career Services departments located at the Goodwill Opportunity Campus including the Career Center, Goodwill University, Family Stability Services, Evaluation & Assessment, and partner relations.
Prior to serving at Goodwill, Raquel managed all of the assistance programs at Crisis Assistance Ministry as their Chief Program Officer. While there, she led the development of a comprehensive Community Advocacy Program that elevated the needs in our community and opportunities to support and address issues related to poverty.
Raquel has a passion for service and has participated on a variety of boards and committees in our community. She currently serves on the board of Legal Services of the Southern Piedmont and is a member of the NC Assets Alliance Steering Committee.
A native of Venezuela, Raquel holds a B.A. in Communications from Hofstra University, completed NYU's Wagner IGNITE Fellowship and Wake Forest University's Business Essentials for Nonprofit Organizations program. Raquel is also a graduate of the American Leadership Forum, Leadership Development Initiative.  
---
LaRita Barber
Chief Advancement Officer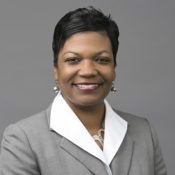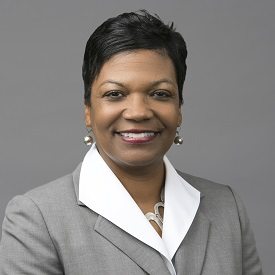 LaRita Barber has been involved in community endeavors in the Charlotte area since 1987. In her current role as Chief Advancement Officer, she is responsible for identifying and cultivating relationships and strategies that establish and sustain Goodwill's relevance and brand in the community and advance the organization's mission.
A native Charlottean, LaRita has served on a number of community boards, including the Arts & Science Council, Central Piedmont Community College Education Foundation, and Goodwill Industries of the Southern Piedmont. She is currently active on the Johnson C. Smith University Board of Visitors, Women Executives, and Wells Fargo Champions for Education Board of Directors. She is also a member of the Charlotte Chapter of the National Association for Fundraising Professionals.
---
Richard Walker
Chief Financial & Strategy Officer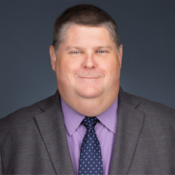 Richard Walker became the Chief Financial and Strategy Officer for Goodwill in 2019. He is responsible for developing and directing all departmental activities and strategies of the Finance, Business Intelligence and Strategic Planning departments. His passion is to maximize the financial strength of Goodwill to ensure it will be able to serve our community both now and in the future.
Since joining Goodwill in 2013, Richard has served as Controller, Vice President of Business Intelligence, Analytics & Planning, and Vice President of Finance & Planning. Prior to joining Goodwill, he spent more than 20 years serving in a variety of senior financial management roles in several nonprofit organizations, including two start-up performing arts organizations.  
Richard was born in Tennessee but has lived in Charlotte for most of his life. He obtained a B.S in Accounting from the University of Tennessee. When not at work, he can be found spending time with his wife and children. 
---
Mia M. Comeriato
Chief Human Resources Officer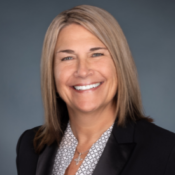 Mia is the Chief Human Resources Officer and has been with Goodwill since 1990. She is responsible for leadership of the organization's Human Resources team.
When Mia began her career with Goodwill more than 30 years ago, she served as an assistant to the HR Director. Within a short period of time, she became HR Manager and continued to evolve in her leadership capacity as the organization grew from approximately 200 team members and a $6 million operating budget to more than 950 regular team members and an operating budget of more than $64 million. In her role, Mia develops and directs all human resource strategies in support of Goodwill's Shared Purpose, Mission, Vision and Values as well as the overall business plan and strategic direction of the organization. She oversees the areas of team member engagement, talent acquisition, succession planning, change management, organizational and performance management, and compensation and benefits. 
Mia was raised in Ohio. She obtained a B.A. in Psychology and Business Administration from Malone University in Canton, Ohio. She is an alumna of Leadership Charlotte and currently serves on its board of directors.