Promotions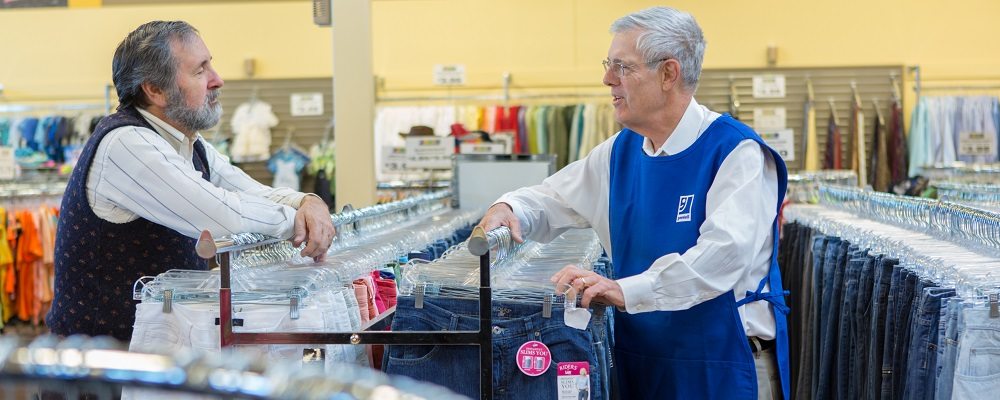 At Goodwill, we're happy to offer our valued shoppers regular promotions, discounts and sales. Without our shoppers, we wouldn't be able to carry out our mission. The money we make from selling items in our stores funds job training and employment services free of charge for people in our community. Our shoppers make it possible to do the meaningful work we love, and we hope these promotions help you feel as valued as your are!
Senior Citizen Discount
Every Tuesday, senior citizens 55 years or older receive a 25% discount on donated items at all Goodwill retail stores in the Southern Piedmont territory (excluding our outlet store, Second Editions).
Veteran & Military Sales
We offer a quarterly sale for veterans, servicemen and women, and their dependents. On the second Thursday of the second month of each quarter, veterans, military members and their dependents can take 20% off all donated good at any of our retail stores excluding our outlet, Second Editions. You must show your veteran/military/dependent ID at checkout to receive the discount.
2021 Veteran/Military/Dependent Sale Dates:
Thursday, February 11
Thursday, May 13
Thursday, August 12
Thursday, November 11 (Veterans Day)
More Discounts
Subscribe to our email list to receive exclusive offers and promotions.