Looking to Work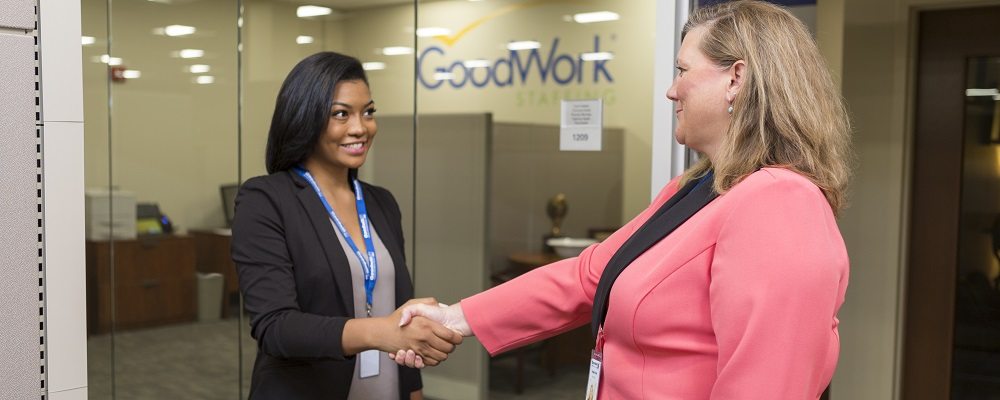 Important Information:
Effective August 10, 2020, the Job Resource Centers at the Goodwill Opportunity Campus in Charlotte and the Gastonia Job Connection are open for self-serve computer use for job seekers to look and apply for jobs by appointment only. To make an appointment in Charlotte, click here. To make an appointment in Gastonia, click here.
If you're looking for a different service – like getting help with your resume, receiving job seeker support, or enrolling in one of our online classes – you can still do so virtually! To get started with our virtual services, email VirtualCareerResources@goodwillsp.org, or make a virtual appointment if you're a Mecklenburg County resident or non-Mecklenburg County resident.
Finding a job is hard. Finding the right job is even harder. Goodwill team members simplify the process for job seekers by training you for a career, not just a job. Our team members are here to assist you with evaluating career decisions, setting realistic goals and developing strategies to fulfill your dreams. Our services for job seekers include:
A fully-outfitted Job Connection equipped with the latest technology to support your job search
Referral Services designed in partnership with community agencies and staff trained to support individuals with diagnosed disabilities
Career development services for individuals seeking personalized guidance
Access to paid on-the-job training through partnerships with Goodwill business enterprises and local employers
A staffing agency to place individuals in temporary, regular and temp-to-perm positions
Intensive job training in highly sought-after industries
Computer and Employability Skills needed to be successful in any workplace and in any job
Employer-sponsored job fairs