Return Policy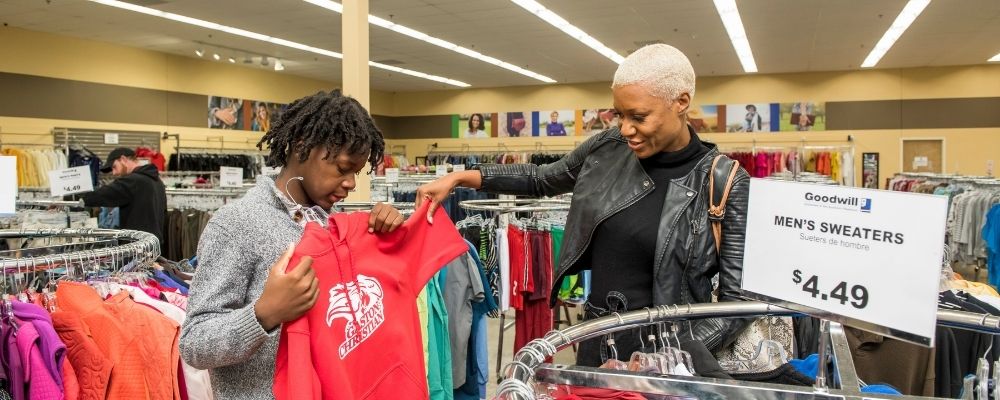 Return Policy
We offer a store credit on certain items if the items are returned within 30 days of purchase and accompanied by the original receipt. We do not offer cash refunds. All customers exchanging items are required to update customer information in our database.
The following items ARE eligible to exchange for store credit:
Clothing
Shoes
Electronics
All items purchased from our tech store, The GRID
The following items ARE NOT eligible to exchange for store credit:
Furniture
Toys
New goods
Books
Housewares
To receive a store credit:
A valid sales receipt must be presented at the time of exchange.
Exchanges can be made at any Goodwill Industries of the Southern Piedmont Store (excluding our specialty stores – GW, Second Editions and The GRID).
Original tags must be on the merchandise.
A store credit is eligible within 30 days of original purchase.
We do not offer cash refunds.
Return Policy for Second Editions
At Goodwill's outlet store, Second Editions, all items are sold as is, and we do not offer returns or exchanges.
Dressing Rooms
To ensure we're providing a healthy and safe environment for both our team members and shoppers, we've decided not to reopen our dressing rooms. We understand that some shoppers may want to try on clothing to see if it's the right fit, so we've extended our return policy. Customers now have up to 30 days to make a return for store credit and can do so at any of our locations in our region, excluding GW: A Goodwill Boutique, our Second Editions outlet and The GRID: Powered by Goodwill.