Mission, Vision, Values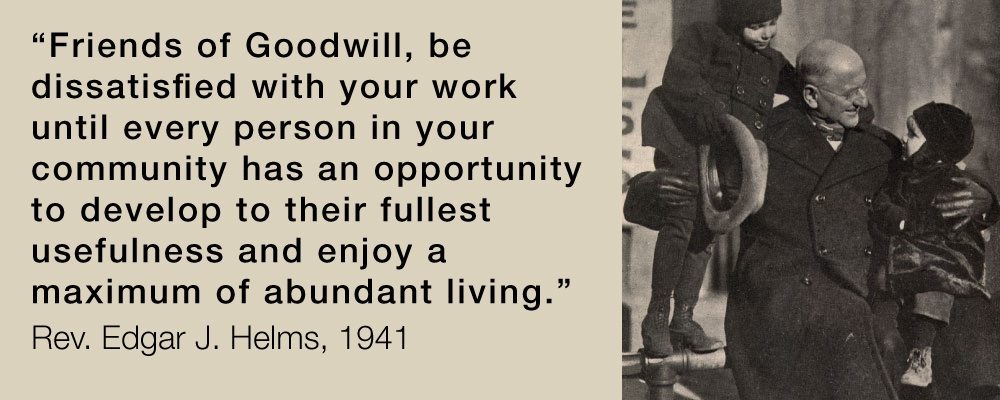 Our Mission
Changing Lives Through the Power of Work!
Our Vision
All people in our region have the opportunity to develop to their fullest potential through family-sustaining employment.
Our Core Values
Goodwill RISES to reach its mission by demonstrating these core values:
Respect: We value the contributions of every individual.
Integrity: We meet the highest ethical standards.
Service: We make life better for individuals, families and communities.
Excellence: We embrace continuous improvement, bold creativity and positive change.
Stewardship: We are stewards of our community by being socially, financially and environmentally responsible.
---
Read stories of lives changed through the power of work.
Learn more about our leadership team.
Learn more about our board of directors.