Donate Money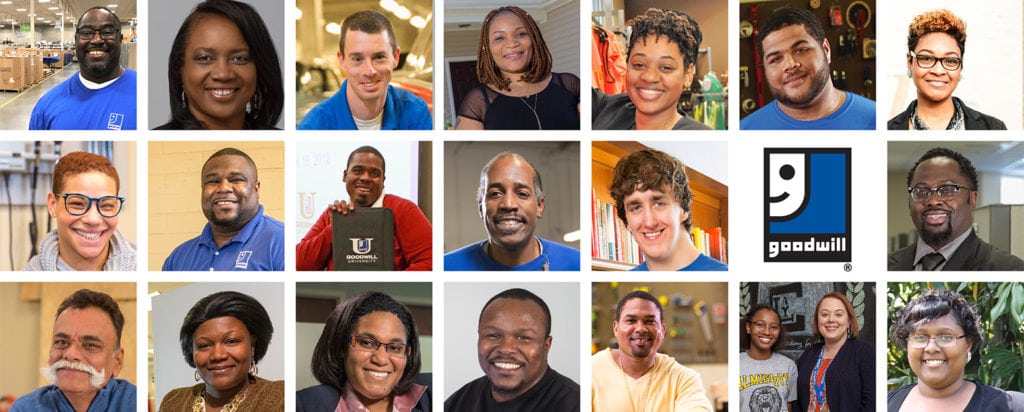 With donor support, Goodwill helps people in our community access critical career, family and financial services necessary to gain family-sustaining employment. Even after the current public health crisis has ended, the impact on employment will be long-lasting. Your gifts will help people in our community find work when they need it most.
Don't forget – outlined in the CARES Act, donors can now use a universal tax deduction of up to $300 on their 2020 tax return if they take the standard deduction! Thank you for making a gift to Goodwill today!
Make A Donation
Elder's Cirlce
To donate to the Elder's Circle – a fund in honor of former Goodwill Industries of the Southern Piedmont president and CEO, Michael Elder, to grow opportunity for those who need it most – click here.
Matching Gifts
Do you work for a company that offers a gift-matching program? As a 501(c)(3) non-profit, Goodwill Industries of the Southern Piedmont is eligible for companies to match donations made by employees. Contact your human resources department for more information.
To learn more about making a tax-deductible financial contribution, contact Julie Drinkhahn, Fund Development Officer, at 704-916-1640 or email julie.drinkhahn@goodwillsp.org. Thank you for your generosity and support!
Financial information about this organization and a copy of its license are available from the State Solicitation Licensing Branch at (888) 830-4989. The license is not an endorsement by the State of North Carolina.