Donate Money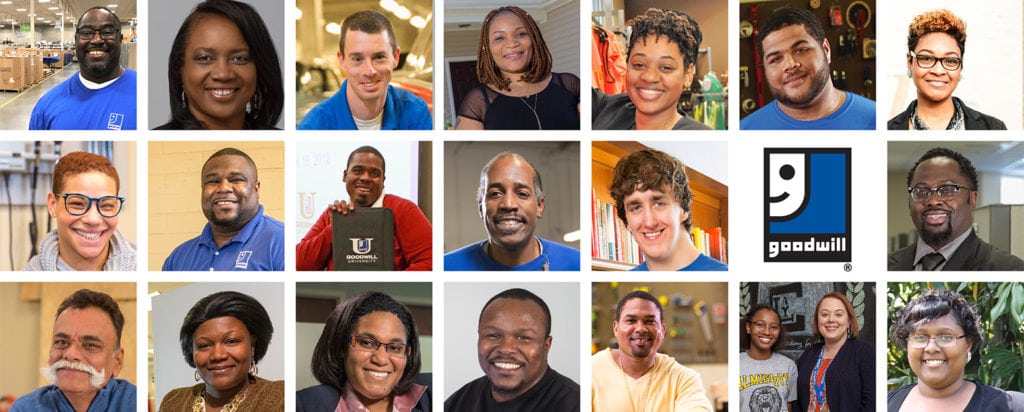 With donor support, Goodwill provides high-quality job skills training and career support to thousands of people in our community each year. Your gifts provide them with the skills and confidence they need to transform themselves and improve their economic mobility.
Donor support this year has been critical in keeping Goodwill's doors open and allowing us to offer services virtually so individuals could continue working toward their career goals.
During a pandemic with high unemployment, individuals in our community are relying on Goodwill more than ever to help them gain employment or reskill for new jobs in a changing workforce.
Thank you for making a gift to Goodwill today! And don't forget, you can still use the universal tax deduction of up to $300 – as outlined in the CARES Act – on your 2020 tax return if you take the standard deduction.
Make A Donation
Elder's Circle
To donate to the Elder's Circle – a fund in honor of former Goodwill Industries of the Southern Piedmont president and CEO, Michael Elder, to grow opportunity for those who need it most – click here.
Matching Gifts
Do you work for a company that offers a gift-matching program? As a 501(c)(3) non-profit, Goodwill Industries of the Southern Piedmont is eligible for companies to match donations made by employees. Contact your human resources department for more information.
To learn more about making a tax-deductible financial contribution, contact Julie Drinkhahn, Fund Development Director, at 704-916-1640 or email julie.drinkhahn@goodwillsp.org. Thank you for your generosity and support!
Financial information about this organization and a copy of its license are available from the State Solicitation Licensing Branch at (888) 830-4989. The license is not an endorsement by the State of North Carolina.