Financial gifts to Goodwill change lives.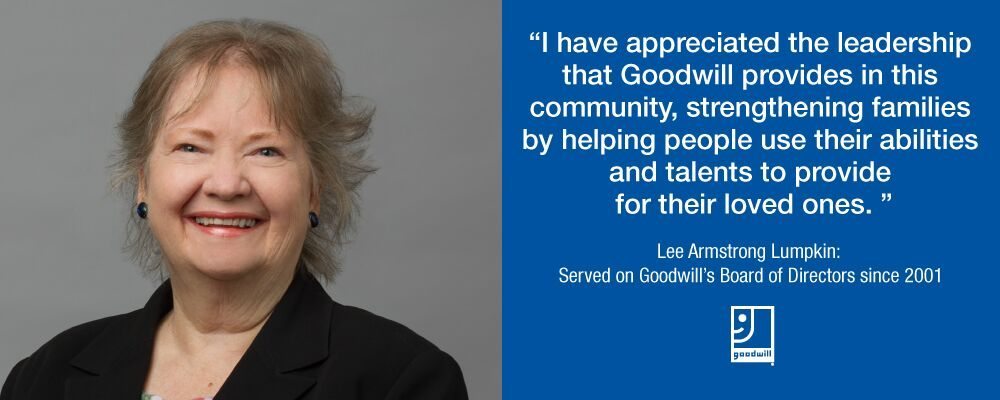 With donor support, Goodwill helps people in your community access critical career, family, and financial services necessary to gain family-sustaining employment. When people find meaningful work, they are more likely to give back to their community in positive social, economic and philanthropic ways.
Contribution by Check or Money Order
Please make your check payable to Goodwill Industries of the Southern Piedmont and mail to:
Goodwill Industries of the Southern Piedmont
Attn: Development Office
PO Box 668768
Charlotte, NC 28266
Contribution by Credit Card
We make it easy for you to give to Goodwill quickly and securely online. To make a gift using Visa or MasterCard, click here.
Matching Gifts
Do you work for a company that offers a gift-matching program? As a 501(c)(3) non-profit, Goodwill Industries of the Southern Piedmont is eligible for companies to match donations made by employees. Contact your human resources department for more information.
GoodShop
Goodwill Industries of the Southern Piedmont is on GoodShop, a Yahoo-sponsored online shopping mall that donates a percent of your purchase price to your favorite charity when you shop at one of its 3,000+ partner stores. Put simply: you shop, they give!
To learn more about making a tax-deductible financial contribution, contact LaRita Barber at (704) 332-0293 or email larita.barber@goodwillsp.org. Thank you for your generosity and support!
Financial information about this organization and a copy of its license are available from the State Solicitation Licensing Branch at (888) 830-4989. The license is not an endorsement by the State of North Carolina.