Schedule a Pickup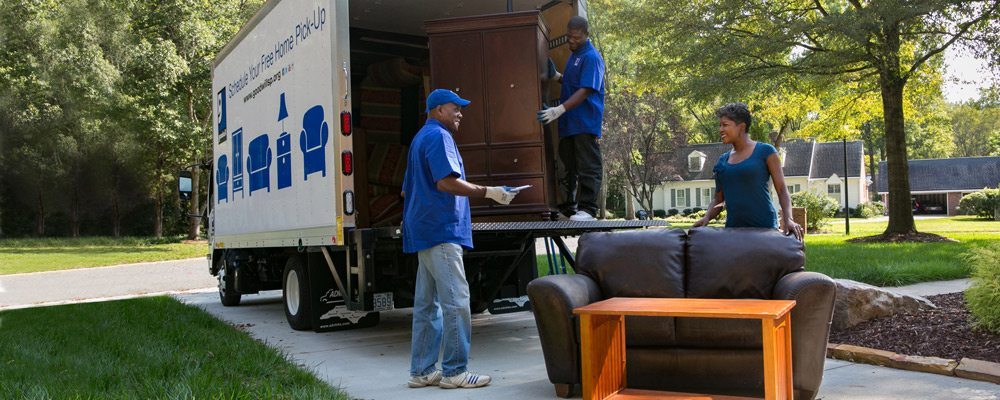 Due to the COVID-19 pandemic, our pickup service is temporarily suspended until further notice.
Residential Pickup
Goodwill offers free pickup services at your home for gently-used furniture in excellent condition and other bulky items, such as major appliances in working condition. We cannot accept certain items, including entertainment centers, mattresses, box springs or tube televisions. To qualify for a pickup, you must have a minimum of two large items and reside within our 25-mile pickup radius in Charlotte.
Corporate Pickup
If your business is remodeling, relocating, or simply has unwanted products to get rid of, Goodwill can help. From surplus inventory to outdated office furniture, we are ready to engage with your business to give your items a new life through our corporate donation program. 
Please check with your property manager regarding any restrictions for moving large items. All items must be on the ground floor or have access to a freight elevator. Businesses with larger amounts of electronic waste may qualify for a pickup in the Greater Charlotte Metro area.
By donating merchandise to Goodwill, you will help us advance the retail operations that power the good we do through our mission. And that's just one way that partnering with Goodwill is good for business.