Retail Stores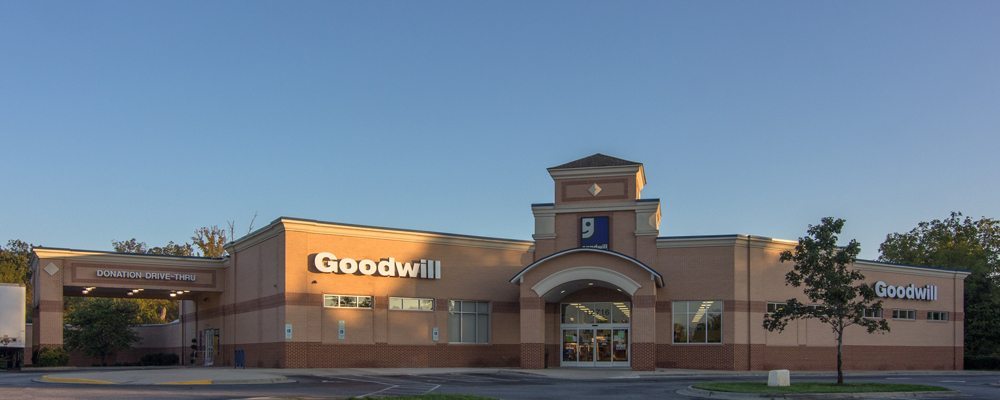 Our 26 retail stores across the Southern Piedmont region are open. All of our stores are operating on an adjusted schedule and are open Monday – Saturday, 10 a.m. – 8 p.m., and Sunday, 10 a.m. – 7 p.m.
With 26 retail locations in the Charlotte metro area, a Goodwill store is guaranteed to be near you. Not sure which location is closest to you? Use our Store Locator tool.
All Goodwill retail stores also serve as donation drop-off locations. Standard pricing on clothing and household items typically found at Goodwill stores is available on our Price List page. Unique and special donations are priced individually based on quality and condition.
CHARLOTTE, NC
9305 Albemarle Road
Charlotte, NC 28227
(704) 567-9474

Hours:
Monday – Saturday 10 a.m. – 8 p.m., and Sunday, 10 a.m. – 7 p.m.
(temporarily adjusted due to COVID-19)
---

16025 Lancaster Hwy.
Charlotte, NC 28277
(704) 414-7441

Hours:
Monday – Saturday 10 a.m. – 8 p.m., and Sunday, 10 a.m. – 7 p.m.
(temporarily adjusted due to COVID-19)
---

5301 Wilkinson Boulevard
Charlotte, NC 28208
(980)-636-1235
Hours:
Monday – Saturday 10 a.m. – 8 p.m., and Sunday, 10 a.m. – 7 p.m.
(temporarily adjusted due to COVID-19)
---
3609 South Boulevard
Charlotte, NC 28209
(704) 916-1630
Hours:
Monday – Saturday 10 a.m. – 8 p.m., and Sunday, 10 a.m. – 7 p.m.
(temporarily adjusted due to COVID-19)
---

3710 W. W.T. Harris Boulevard
Charlotte, NC 28269
(704) 597-1776
Hours:
Monday – Saturday 10 a.m. – 8 p.m., and Sunday, 10 a.m. – 7 p.m.
(temporarily adjusted due to COVID-19)
---

2905 Mt. Holly-Huntersville Road
Charlotte, NC 28214
(704) 916-3344
Hours:
Monday – Saturday 10 a.m. – 8 p.m., and Sunday, 10 a.m. – 7 p.m.
(temporarily adjusted due to COVID-19)
---

10124 Johnston Road
Charlotte, NC 28210
(704) 341-0165
Hours:
Monday – Saturday 10 a.m. – 8 p.m., and Sunday, 10 a.m. – 7 p.m.
(temporarily adjusted due to COVID-19)
---

1909 Sardis Road North
Charlotte, NC 28270
(704) 841-8600
Hours:
Monday – Saturday 10 a.m. – 8 p.m., and Sunday, 10 a.m. – 7 p.m.
(temporarily adjusted due to COVID-19)
---
5301 Wilkinson Boulevard
Charlotte, NC 28208
(704) 394-6024
Hours:
Monday – Saturday 10 a.m. – 8 p.m., and Sunday, 10 a.m. – 7 p.m.
(temporarily adjusted due to COVID-19)
---

6607 South Boulevard
Charlotte, NC 28217
(704) 552-2878
Hours:
Monday – Saturday 10 a.m. – 8 p.m., and Sunday, 10 a.m. – 7 p.m.
(temporarily adjusted due to COVID-19)
---

12716 South Tryon Street
Charlotte, NC 28273
(704) 587-6183
Hours:
Monday – Saturday 10 a.m. – 8 p.m., and Sunday, 10 a.m. – 7 p.m.
(temporarily adjusted due to COVID-19)
---
9605 North Tryon Street
Charlotte, NC 28262
(704) 916-1655
Hours:
Monday – Saturday 10 a.m. – 8 p.m., and Sunday, 10 a.m. – 7 p.m.
(temporarily adjusted due to COVID-19)
---

1725 Harris Houston Road
Charlotte, NC 28262
(704) 595-9611
Hours:
Monday – Saturday 10 a.m. – 8 p.m., and Sunday, 10 a.m. – 7 p.m.
(temporarily adjusted due to COVID-19)
---
5808 University Pointe Boulevard (near the IKEA store)
Charlotte, NC 28262
(980) 636-1233
Hours:
Monday – Saturday 10 a.m. – 8 p.m., and Sunday, 10 a.m. – 7 p.m.
(temporarily adjusted due to COVID-19)
---
CORNELIUS, NC
19710 Kunkleman Drive
Cornelius, NC 28031
(704) 987-1920
Hours:
Monday – Saturday 10 a.m. – 8 p.m., and Sunday, 10 a.m. – 7 p.m.
(temporarily adjusted due to COVID-19)
---
HUNTERSVILLE, NC

14420 N. Statesville Road
Huntersville, NC 28078
(704) 875-6076
Hours:
Monday – Saturday 10 a.m. – 8 p.m., and Sunday, 10 a.m. – 7 p.m.
(temporarily adjusted due to COVID-19)
---
MATTHEWS, NC
2515 Plantation Center Drive
Matthews, NC 28105
(704) 814-7477
Hours:
Monday – Saturday 10 a.m. – 8 p.m., and Sunday, 10 a.m. – 7 p.m.
(temporarily adjusted due to COVID-19)
---
CABARRUS COUNTY, NC
5511 Poplar Tent Road
Concord, NC 28027
(704) 782-0829
Hours:
Monday – Saturday 10 a.m. – 8 p.m., and Sunday, 10 a.m. – 7 p.m.
(temporarily adjusted due to COVID-19)
---
CLEVELAND COUNTY, NC
445 Earl Road
Shelby, NC 28150
(704) 484-8553
Hours:
Monday – Saturday 10 a.m. – 8 p.m., and Sunday, 10 a.m. – 7 p.m.
(temporarily adjusted due to COVID-19)
---
GASTON COUNTY, NC

1004 S. Church Street
Lowell, NC 28098
(704) 824-1322
Hours:
Monday – Saturday 10 a.m. – 8 p.m., and Sunday, 10 a.m. – 7 p.m.
(temporarily adjusted due to COVID-19)
---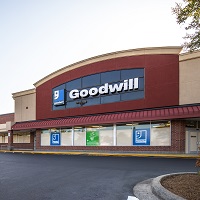 2204 Union Road
Gastonia, NC 28054
(704) 864-2225
Hours:
Monday – Saturday 10 a.m. – 8 p.m., and Sunday, 10 a.m. – 7 p.m.
(temporarily adjusted due to COVID-19)
---
LINCOLN COUNTY, NC
510 Vaughn Way
Lincolnton, NC 28092
(704) 732-2467
Hours:
Monday – Saturday 10 a.m. – 8 p.m., and Sunday, 10 a.m. – 7 p.m.
(temporarily adjusted due to COVID-19)
---
UNION COUNTY, NC
4109 West Highway 74
Monroe, NC 28110
(704) 289-3246
Hours:
Monday – Saturday 10 a.m. – 8 p.m., and Sunday, 10 a.m. – 7 p.m.
(temporarily adjusted due to COVID-19)
---
LANCASTER COUNTY, SC
1142 Highway 9 Bypass
Lancaster, SC 29721
(803) 313-9881
Hours:
Monday – Saturday 10 a.m. – 8 p.m., and Sunday, 10 a.m. – 7 p.m.
(temporarily adjusted due to COVID-19)
---
YORK COUNTY, SC
1926 Mt. Gallant Road
Rock Hill, SC 29732
(803) 324-1831
Hours:
Monday – Saturday 10 a.m. – 8 p.m., and Sunday, 10 a.m. – 7 p.m.
(temporarily adjusted due to COVID-19)
---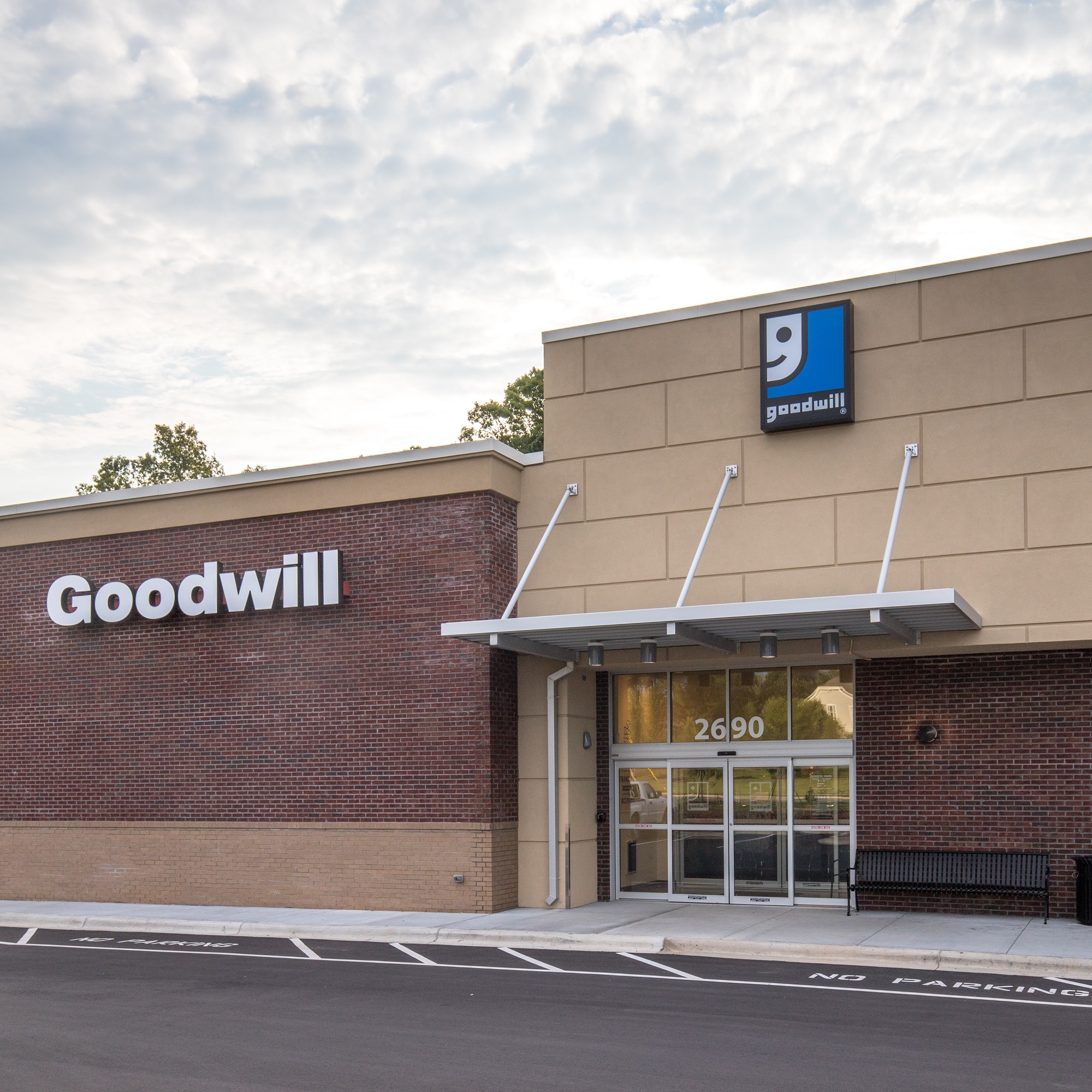 2690 Highway 160 W
Fort Mill, SC 29708
(980) 636-1050
Hours:
Monday – Saturday 10 a.m. – 8 p.m., and Sunday, 10 a.m. – 7 p.m.
(temporarily adjusted due to COVID-19)