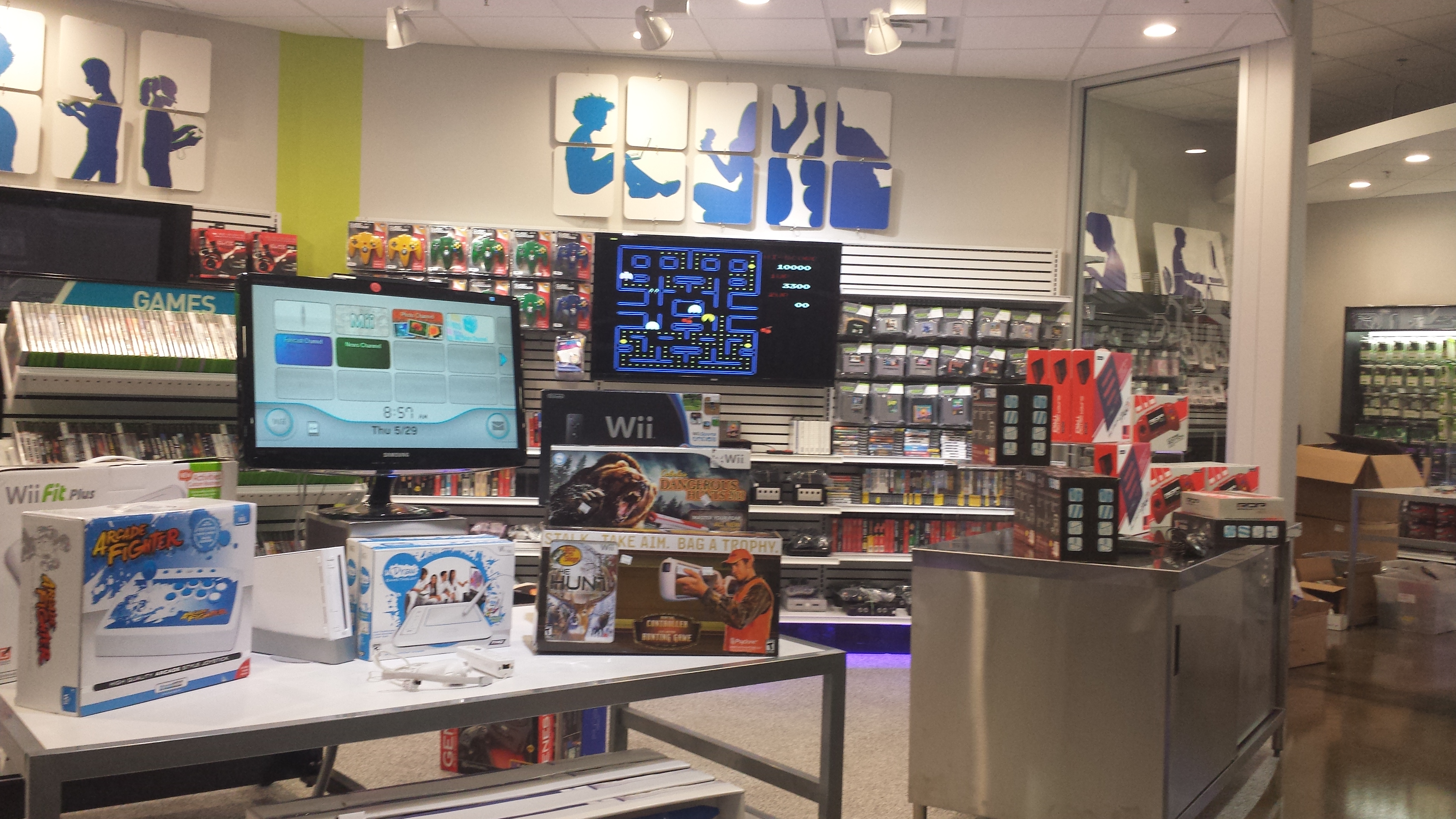 Goodwill launches new brand, experiential destination store concept in University area
Goodwill Industries of the Southern Piedmont is pleased to announce the grand opening of a new technology store concept in the University area on Saturday, May 31. The GRID: Powered by Goodwill ("The GRID") is a new brand extension for Goodwill and will be a destination spot where the tech-savvy (and the rest of us) can purchase computer components and accessories, or simply find out what's new in the world of technology.  Grand opening festivities for the new store, located at 9605 North Tryon Street, will include a ribbon-cutting ceremony at 8:30 a.m. followed by the doors opening for shoppers at 9:00 a.m.
"Tech-hungry shoppers and curiosity-seekers will find The GRID to be an exciting addition to Charlotte's electronics scene," said Michael Elder, CEO of Goodwill. "Its diverse mix of new, donated and refurbished products is unique, and will make the overall Goodwill brand relevant to new segments of the consumer market while furthering our mission of helping people find family-sustaining employment."
In addition to the current product assortment of desktop and laptop computers, printers, flat screen televisions and gaming systems sold at Goodwill's Computer Works location, The GRID will feature new additions to its product line-up, such Raspberry Pi, audio components, portable chargers, phone and tablet accessories, retro games, gaming consoles and controllers.
"By selling brand-new merchandise, in addition to donated and refurbished goods, we will offer the public a new level of products, service and excitement while maintaining our commitment to keeping prices affordable," said Barbara Maida-Stolle, Executive Vice President of Business Enterprises at Goodwill.
The GRID is currently developing a menu of new community offerings, such as hosting technology-related educational opportunities for children and LAN (Local Area Network) parties for multiplayer video games.
Hours of operation will be Monday – Saturday 9:00 a.m.- 9:00 p.m.; and Sunday 12:00-7:00 p.m. Goodwill's existing Computer Works store (located at 2913 Freedom Drive) will continue to operate through Wednesday, May 28. This location will be closed once the new store opens and all team members will be transferred to the new location.
The new, 6,000-square-foot store boasts on-trend ambiance, including an easily navigable layout, sleek design, user-friendly displays and a lounge area where video game enthusiasts can try out the newest games. The GRID will offer paid training opportunities to Goodwill clients through the E-cycling program.
Donations to Goodwill support career training and job placement programs for unemployed and underemployed individuals as they upgrade their skills to enter the competitive workforce. To calculate the positive impact of your Goodwill donations, use our donation impact calculator at http://donate.goodwill.org.
###
About Goodwill Industries of the Southern Piedmont
Goodwill operates 22 retail stores and has more than 50 donation sites in the Southern Piedmont region of North and South Carolina. Proceeds from the sale of donated goods fund job training and employment services for individuals facing barriers to employment such as lack of skills, experience or education. In 2013, Goodwill Industries of the Southern Piedmont provided services to over 14,900 individuals. For more information, visit www.goodwillsp.org.
Media Contact:
Melinda Wilshire | PR & Social Media Manager | Goodwill Industries of the Southern Piedmont | Phone: 704.916.1616 | E-Mail: melinda.wilshire@goodwillsp.org