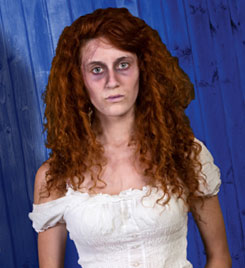 The best way to save this Halloween is to use your imagination. At your local Goodwill store, you'll find everything you need to create an awesome, one-of-a-kind look.
A DIY costume is what you make of it. You can create a look as intricate as a character on "The Walking Dead" or you can simplify your costume in three easy steps:
Zombie
Items Needed:
1.    White dress or dark suit
2.    Doll or small children's toy to hold
3.    White powder for your face and darker make-up for under the eyes
Pirate:
Items Needed:
1.    White sheet to cut into strips
2.    White shoes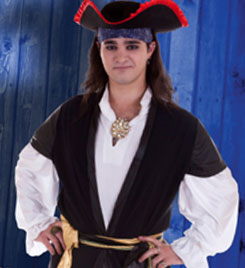 3.    White powder for face with darker make-up around the eyes
To help inspire trick-or-treaters this Halloween, Goodwill is showcasing a Halloween Look Book full of 18 DIY costume ideas. Click here to download the guide.
By purchasing items at Goodwill, you'll save on your Halloween costumes and be able to use those clothes again once Halloween is over. You can also feel good knowing that your purchase will help provide job training and community services to people looking for work here in the Southern Piedmont community.
What will you be this Halloween?