Goodwill is a Halloween destination for one-of-a-kind costumes. Shoppers can find fresh items at Goodwill every day, including clothing in a variety of shapes, sizes and colors, as well as accessories from different decades to transform an ordinary look into a fantastic, eclectic costume. With a little creativity, anyone can become a ghost, cowboy, zombie or superhero of choice simply by combining Goodwill finds into a unique costume. Visit facebook.com/GoodwillSP for DIY costume ideas. The best way to save at Halloween is to use your imagination. Goodwill offers unique, gently used items that can help you put together the perfect costume without breaking the bank. To help inspire trick-or-treaters this Halloween, Goodwill is showcasing a Halloween Look Book full of 18 DIY costume ideas. You can download the guide by clicking here. A DIY costume is what you make of it. You can create a look as intricate as a character on "The Walking Dead" or you can simplify your costume in a few easy steps:  
Clown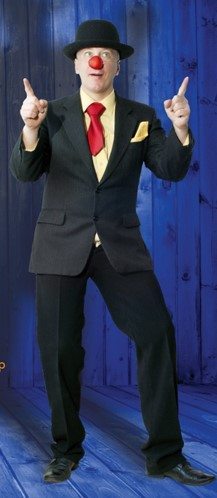 Items Needed:
Suit in dark or bright colors
Red lipstick for nose and white make-up for face
Cowgirl
Items Needed:
Cowboy hat or red headscarf
Vest or jacket with sleeves cut off or rolled
      By purchasing items at Goodwill, you'll save on your Halloween costumes and be able to use those clothes again once Halloween is over. You can also feel good knowing that your purchase will help provide job training and community services to people looking for work here in the Southern Piedmont community.   What will you be this Halloween?