Do you have a special event coming up? Perhaps prom, a gala or even your own wedding? You can save big on prom dresses, formalwear, bridal gowns and more by shopping at your local Goodwill!
GREAT FINDS IN STORES NOW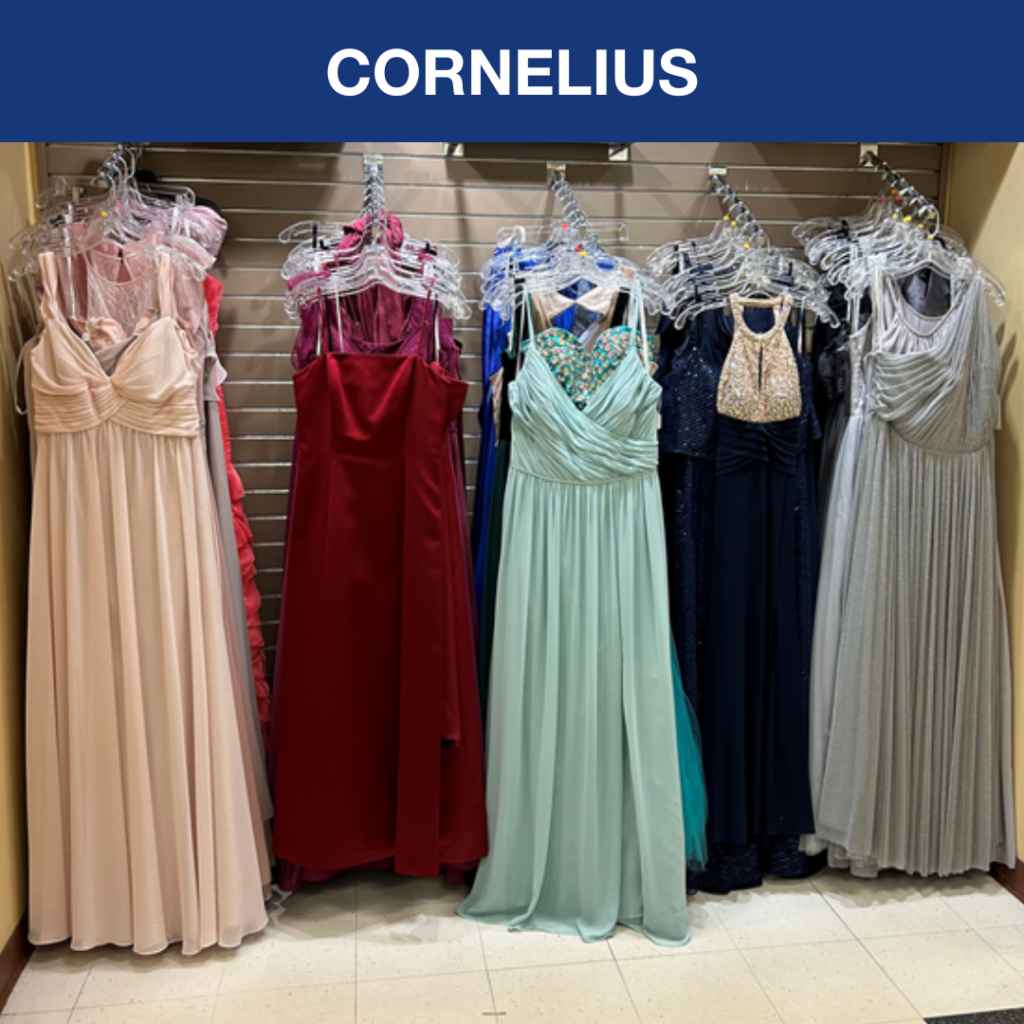 BRIDAL POP-UP SALES IN SELECT STORES
If you missed our annual Bridal Pop-Up Sale that took place in Charlotte on March 4, don't worry! We'll also be hosting Prom & Bridal Pop-Up Sales in the community rooms of our Shelby and Rockingham stores March 17 – 19 during store hours! Special occasion, prom and formal dresses will be priced $29 – $149, and bridal gowns will be priced $99 – $499. All sales are final.
Please note: our stores do not have fitting rooms. We suggest you wear form-fitting clothes to our Bridal Pop-Up Sales in Shelby and Rockingham so you can try on dresses with your clothes on underneath.
THE GOOD YOU'LL DO
You can feel good about your purchases because they do good for our community! The revenue we generate from selling items in our stores funds career training courses, job search support, family stability services and more – all of which we offer free of charge to thousands of people in our community each year.