It finally feels like fall! And with these cooler temperatures comes the perfect opportunity to spruce up your wardrobe. The great news is that you don't have to spend a ton of money to buy like-new seasonal pieces. When the temperature dips, your style doesn't have to.
We stopped by Goodwill's Franklin Square store with our friend and fashion insider Stacee Michelle looking for on-trend cold-weather pieces. These looks and more that were "Styled by Stacee" this month will be released and available for purchase at our Franklin Square store on Tuesday, November 26. Scroll on to read some of Stacee's fashion tips you can keep in mind while shopping for fall and winter pieces.
1. Add Some Sparkle to Your Wardrobe: The holidays are right around the corner, and it's never too early to start shopping for your holiday party outfits. To really join in on the festivities, look for tops that are embellished with sequins or rhinestones, woven with glittery thread or have a cheerful print on them, like polka dots. These pieces will be sure to add some pizazz to your holiday party look! All the sweaters pictured below are $3.99 and are New York & Company, J.Crew, Evy's Tree and Banana Republic.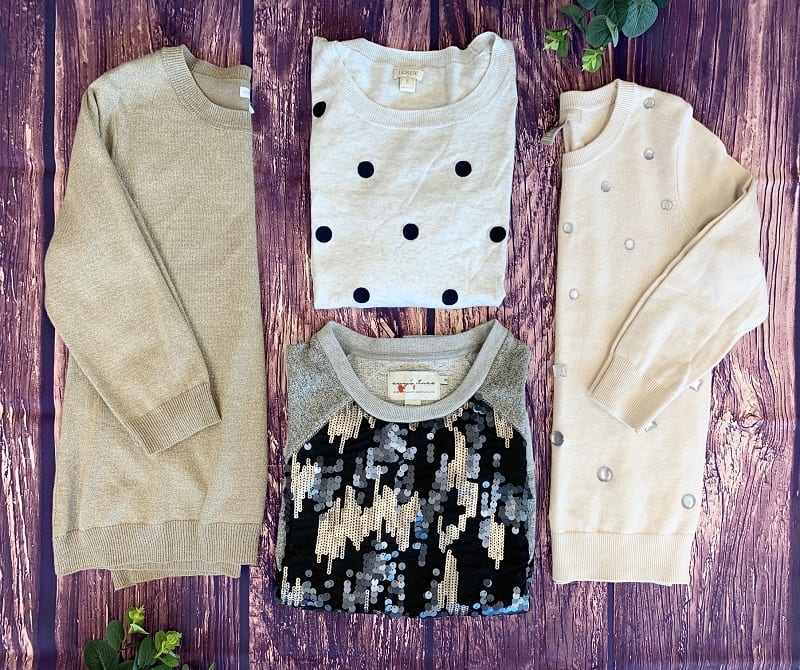 2. Don't Overlook the Neutrals: We know it's easy to get caught up in the latest, ever-changing fashion trends, so be sure you don't overlook the neutrals when shopping for cold-weather looks. These timeless pieces will never go out of style, and they can be easily paired with items you already have in your closet, like a cute printed scarf.
White sweater: St. John's Bay – $3.99: 
Gray sweater: Loft – $3.99
Blanket scarf: $3.99
Infinity scarf: $1.99
3. Be Bold: Bold sweaters are in, y'all. And the bolder, the better. Don't be afraid to rock a bold pattern or texture. Trust us, you won't look like your grandpa, everyone's doing it. All the sweaters pictured below are $3.99 and are Urban Extreme, J.Crew and Mudd.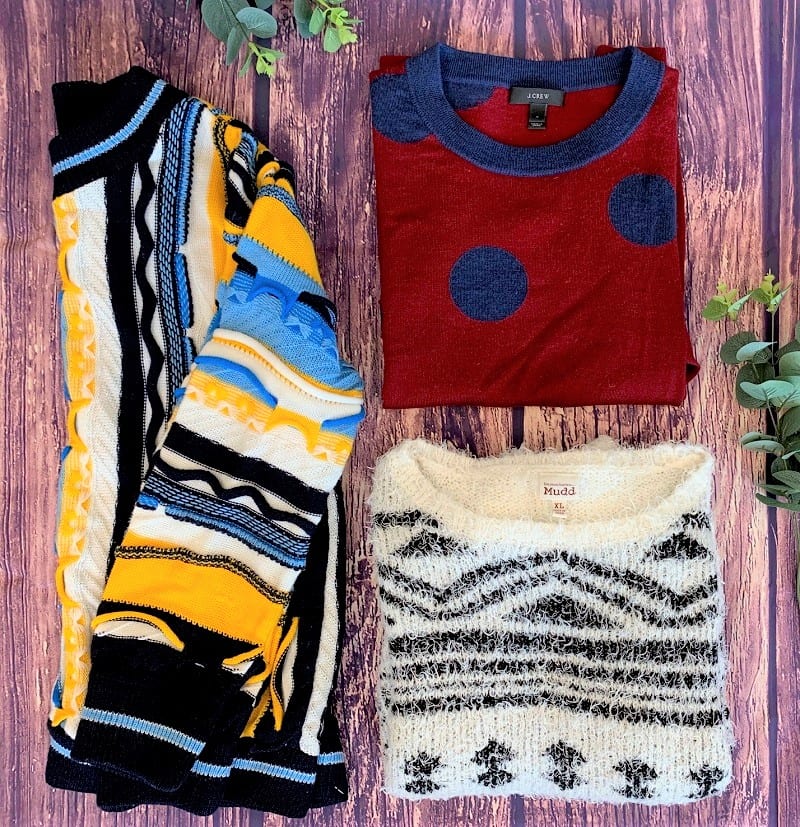 4. Feel for Thick Fabrics: Goodwill has a ton of men's shirts, all for unbeatable prices. When you're shopping for a men's cold-weather top, make sure you take a few extra seconds to feel the fabric and ensure it's thick. Doing so will help keep you warm on these chilly days. All the shirts shown below are $4.99 and are Alexander Julian, J.Crew, Calvin Klein Jeans and Arizona Jean Co.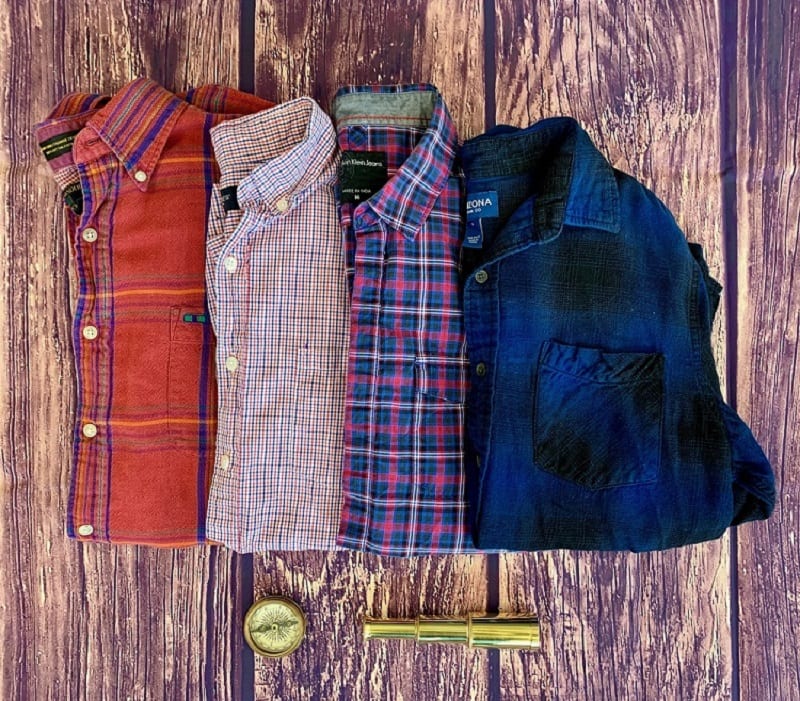 5. Don't Overspend on Children's Clothes: Let's be honest – kids grow out of their clothes in what seems like the blink of an eye. Why would you pay full retail price for something your child will only wear twice, tops? Head over to your local Goodwill and pick up some cold-weather staples for your kid instead. The children's items shown below range in price from $1.99 to $2.79 and are CHAPS, OshKosh and The Children's Place.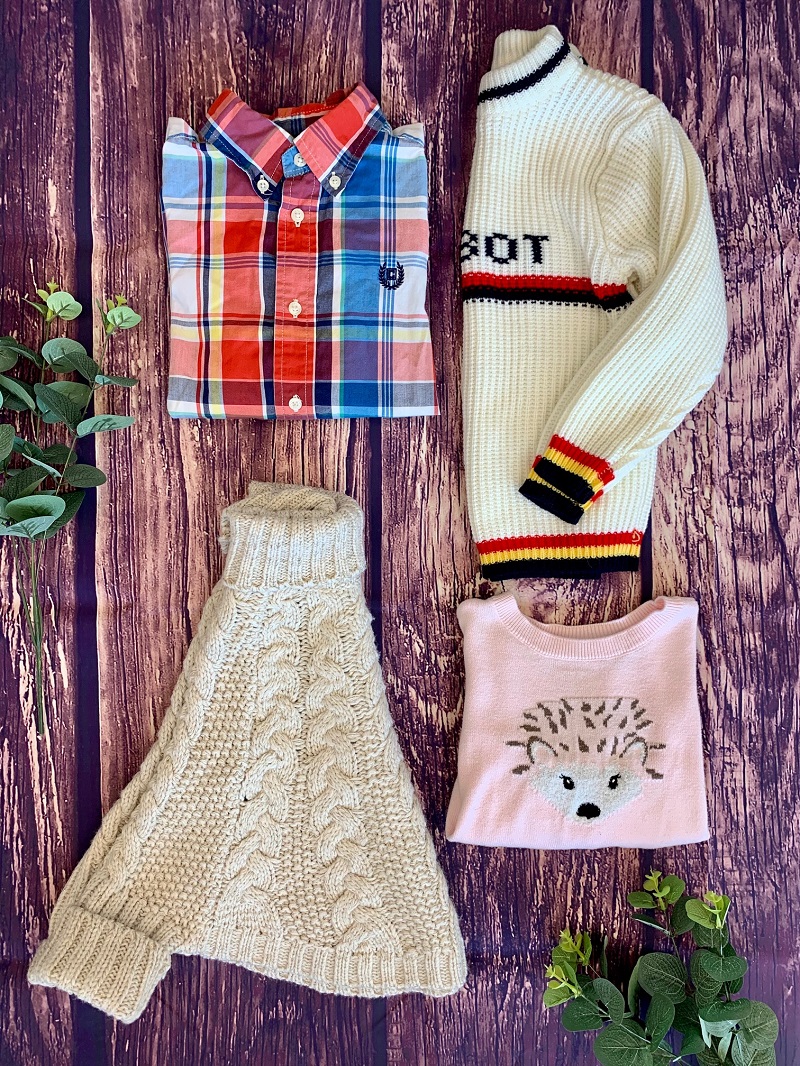 If you can't make it to Goodwill's Franklin Square store to shop these looks and more on Tuesday, November 26, you can still shop for cold-weather trends at a Goodwill store near you!