Goodwill is hosting our 2nd Annual Bridal Pop-Up Sale on Saturday, March 7! We caught up with Taylor Pfeiffer, who was first in line at the 2019 Bridal Pop-Up event, to hear about her experience finding her dress and veil at Goodwill – and her top tips for brides planning to attend the 2020 event. 
Q: These days, people aren't spending a fortune on big weddings like they used to. You're a great example of this trend – tell us about your wedding!
A: We wanted to have a memorable experience for our wedding – and have it just be the two of us, unplugged. That was more important to us than spending money on a big reception. We spent two weeks in New Zealand where we got married on top of a glacier just the two of us. Then, we spent two weeks in the Cook Islands for our honeymoon! We saved a ton not having a big reception, and even paid for a big chunk of the experience by reselling things we thrifted or found at flea markets!
Q: A big way you saved was getting your dress at Goodwill! Why did you shop the Goodwill bridal pop-up? 
A: Yes! We love thrifting – it's sustainable, and it's fun to hunt for deals! I never pay full price. When I heard Goodwill was having a bridal event, I knew I had to see if I could find my dress there.
I brought a friend with me and I knew I wanted a long-sleeved dress, so once we got in the doors we just grabbed everything that looked like it might have sleeves so I could try them all on. I was so surprised when I put this dress on that I loved it so much.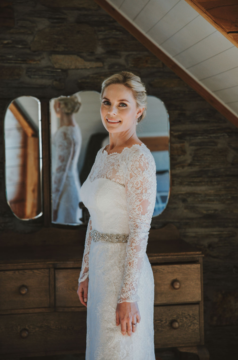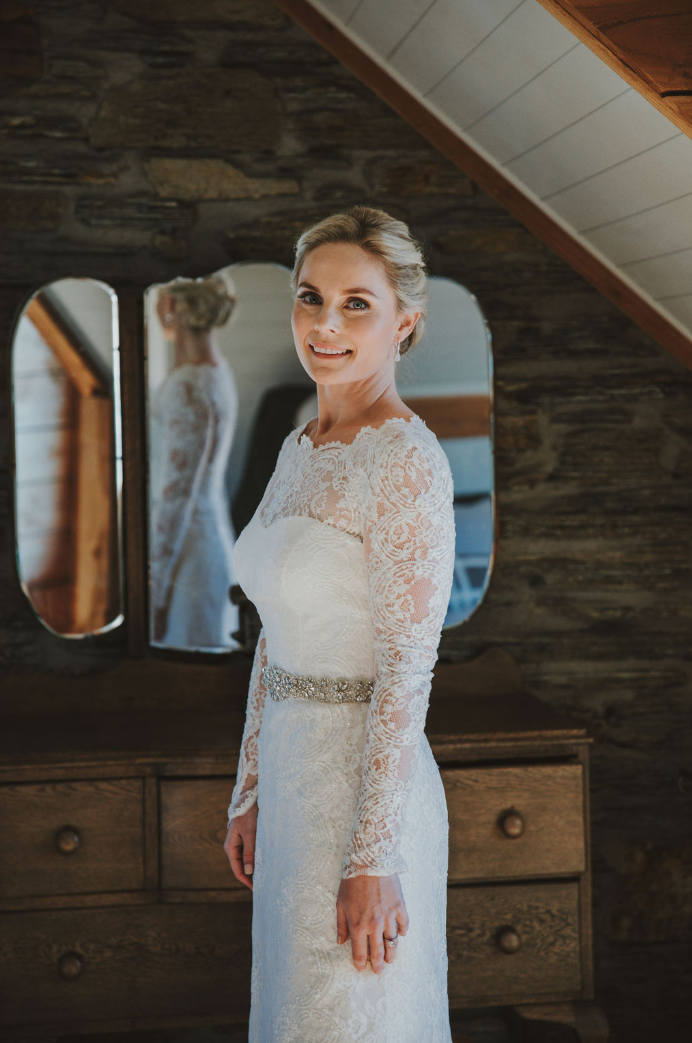 Q: What was your experience at the event?
A: It was a little crazy, but a lot of fun. I got there early and camped out to be the first in line – so I got my pick of the dresses! Everyone was really supportive – from the staff to the other brides who were trading off dresses as we tried them all on.
Q: What did you end up getting?
A: I found my dress and my veil at the pop-up. Both were brand new with the tags still on! My dress was originally marked at $1300 and I got it for $100. My veil was only $20. Then I just got it altered and added a belt I found on Amazon for cheap! I had thought about getting a furry vest and didn't end up buying one before we left. But we actually stopped in a thrift store when we got to New Zealand and I found one – it ended up being perfect! It was $10 New Zealand dollars, which was just $7 USD at the time!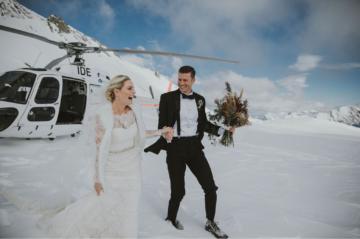 Q: This bridal event is happening again – what advice do you have for brides who are going this year?
A: I would recommend four things:
Get there early to get in line! That way you get the first pick so the dresses you want aren't stuck in someone else's dressing room.
Bring a friend who can help you change and hold things – like all of the dresses you want to try!
Wear clothes that are easy to change in and out of – or put a dress over! It will make for a faster, easier experience. Goodwill will have dressing rooms but you still want to be as efficient as possible to make sure you find what you want.
Have fun! Goodwill did a great job having extra staff on hand and everyone was having a great time trying things on and supporting each other. It's a fun experience.
The Bridal Pop-Up Sale is taking place at the Goodwill Opportunity Campus, located at 5301 Wilkinson Blvd. in Charlotte. Doors open at 9 a.m. on Saturday, March 7! Click here to learn more.