Surely you've heard the news: Charlotte is having it's first Yard Art Day on Labor Day, September 3rd.  Or maybe you've already signed on to participate in this daylong celebration of outdoor creative expression. Two hundred other Charlotteans already have!
According to project creator Deborah Triplett, in an interview by McColl Center for Visual Art, the idea of Yard Art Day is "about playing for a day, remembering that moment as a child when you weren't worried about what others were thinking." It's an excuse for everyone to create something, celebrating that creative spirit that still lives within, and putting it on display in your front yards for all of Charlotte to see.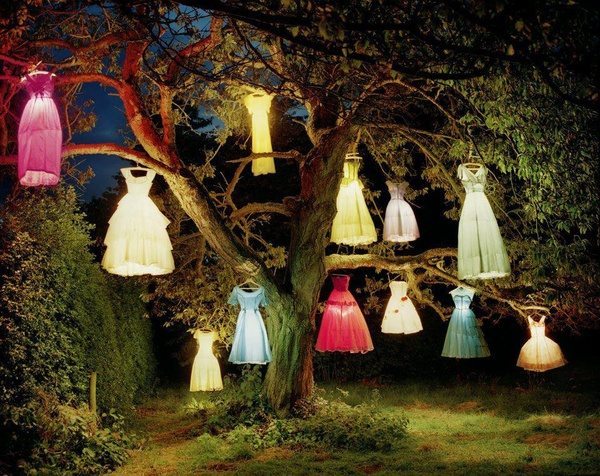 source
You don't have to get fancy to make Yard Art. You don't need a fine arts degree or a palette and canvas. Yard Art celebrates the reused, the upcycled, the unconventional. And what better place to turn for these types of supplies than Goodwill? In the art world, things you might find on the shelf of a thrift store are heightened to the term "found objects."
I invite you to join in this fun day and challenge you to create something with "found objects" from your local Goodwill. It's certainly always one of my favorite places to start a project and, many times, my inspiration begins there, as I scan the aisles and shelves.
Here are a few photos of Yard Art displays you can create using your Goodwill finds. Pick something below or use these ideas to get inspired! Follow the Yard Art Day Pinterest board for other ways to incorporate upcycled and thrifted finds into your Yard Art.
source
source
Are you planning to participate in Yard Art day?