Looking for Employees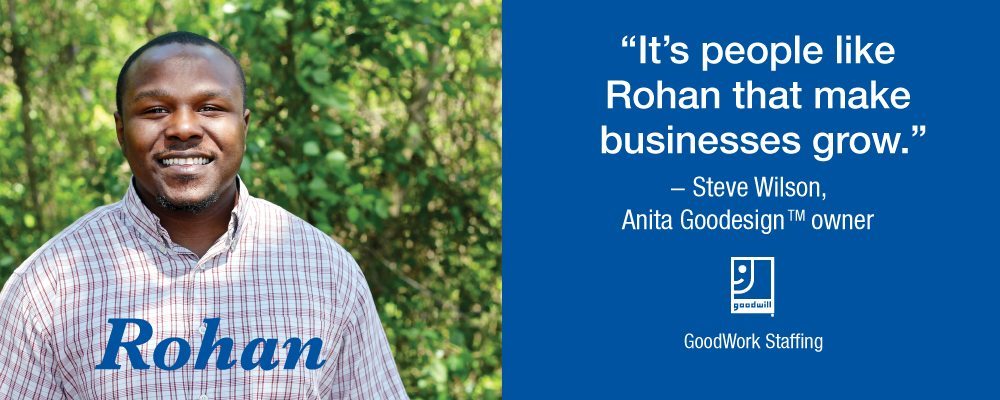 In today's evolving workplace, it takes time to recruit, screen and train new employees. Goodwill makes the process easier.
Goodwill Industries of the Southern Piedmont has provided job training and placement programs to individuals and businesses in the Charlotte metro area since 1965. We help employers quickly find the workers they need. In addition to having access to a broad pool of qualified workers, Goodwill has the ability to:
Advertise and post employment needs on area databases.
Screen and pre-qualify applicants.
Schedule interviews.
Provide meeting and interview space.
Organize employer job fairs.
Provide proficiency testing for future employees.
Provide job-specific training for new and existing employees.
Provide follow-up career counseling and job coaching for employees hired through Goodwill.
Employer Engagement Team
Our Employer Engagement team meets with area businesses to assist employers in hiring qualified, job-ready employment candidates. Once we understand your needs, we begin to identify the right individuals from the thousands who are in our database. All potential candidates undergo an intensive pre-screening evaluation to ensure they meet minimum qualifications before being referred to an employer.
When your business is in need of well-trained and motivated workers, contact Goodwill's Employer Engagement team to learn which group of clients is right for your business:
Goodwill University: Graduates have completed a multi-week training program on advanced business skills needed for jobs in IT, the construction industry, customer service and more. 
Career Development Services: Individuals from our pre-screened pool of candidates are carefully matched to your employment needs based on their skills, abilities, and past work experience.
Referral Services: Participants have received individual training with a job coach to improve their employment skills and will continue to work with a Goodwill job coach to ensure success in a new workplace. These participants are ideal for positions in assembly, janitorial services, housekeeping, maintenance, packaging, fast food, warehousing and retail operations. Businesses are frequently eligible for a tax credit when employing an individual from these programs.
In addition to meeting employers' hiring needs, our Employer Engagement team can connect you with the following services:
Corporate material donations and donation drives
Corporate financial donations
Volunteer opportunities
Goodwill speaking engagements
To learn other ways that hiring Goodwill clients can benefit your business, call (704) 372-3434 and ask for a member of the Employer Engagement team.
GoodWork Staffing
GoodWork Staffing is our staffing agency providing industrial, clerical, and management employees to a wide variety of companies. Our menu of offerings covers an extensive spectrum of staffing needs, including: Temporary, Temp to Hire, Executive Recruiting, Outsourcing, Direct Hire, On-Site Management and Payroll Services.
What makes us different from other staffing companies is the social enterprise element behind our mission. The revenue generated by GoodWork Staffing placements goes back to Goodwill to directly support the free job training and employment services that we offer participants. Our innovative approach benefits your business by providing pre-screened and motivated workers, while also contributing to the development of a robust and highly-skilled local workforce.
To learn how GoodWork Staffing can fulfill your staffing needs, call (704) 372-3434 and ask for a member of our GoodWork Staffing team.