Goodwill University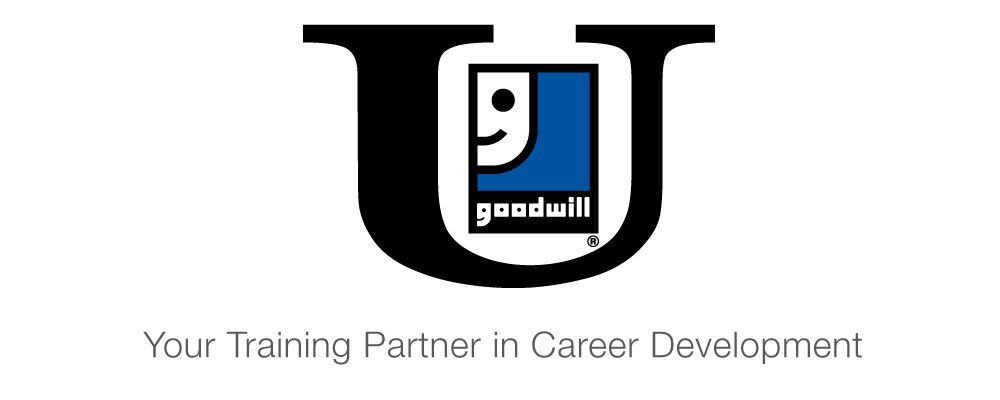 Goodwill University is designed to realize modern free learning opportunities for Goodwill clients and team members alike. Additional services are integrated into Goodwill University's curriculum to ensure equal access to critical skills development necessary for family-sustaining employment and personal growth. Click the links below to learn more about our training programs. To download Goodwill University's 2020 Course Catalog, click here.
We've partnered with local organizations to provide

specialized training in construction, carpentry, blueprint reading and estimating, HVAC and electrical for both high school students and adults. In addition, our Forklift Training program provides hands-on instruction in lift truck design and forklift operation. Upon successful completion of the course, participants will receive their NC General Industry Forklift certification, which is good for three years. Click here to view our construction and trade skills curriculum and class schedules.
Our IT Training programs teach participants the technology and digital skills that are highly valuable and sought after in today's workplace. Courses include Java Full Stack Developer, SQL Server, System Analysts, Technical Support and IT-Ready: CompTIA A+/Help Desk Support. Click here to view our IT curriculum and class schedules.
In our Customer, Administrative and Business Services Training program, participants receive hands-on training in communication, problem solving, analytical thinking, Microsoft Office applications, typing technique, customer interaction and administrative skills. Click here to view our Customer, Administrative and Business Services curriculum and class schedule. 
With our Microsoft Office Specialist Training courses, participants can achieve industry-recognized certifications that never expire in Microsoft Word,  Excel and/or PowerPoint. With our computer and employability courses, participants of all levels gain comprehensive computer skills needed for career growth, including software basics, typing and resume building. Click here to view our Microsoft Office and computer curriculum and class schedules.
Having well established soft skills enables you to interact with other people effectively and harmoniously. With Goodwill's Working Smart soft skills curriculum, you can personalize your training to fit your specific needs. Click here to view our soft skills curriculum and class schedules.
For More Information About Our Training Courses, Complete The Form Below.