Goodwill University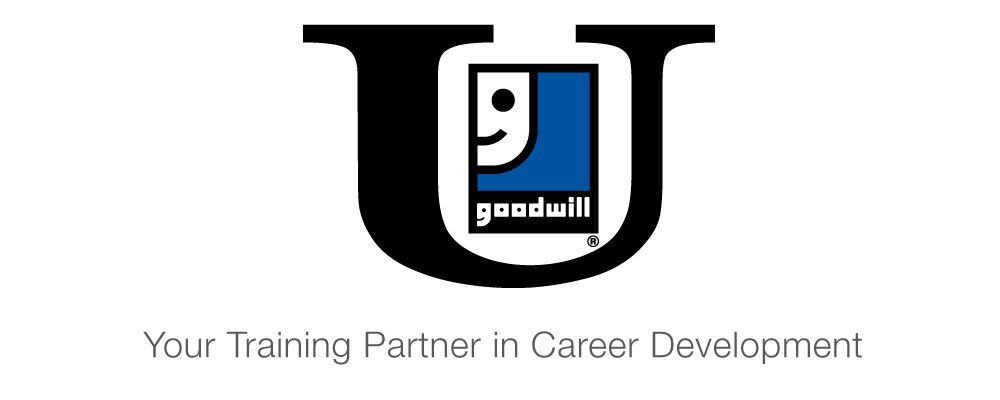 Goodwill University offers career development opportunities for personal and professional growth in areas employers see as essential for workplace success.
VIRTUAL TRAINING
During the COVID-19 pandemic, Goodwill University is offering its training classes and pop-up workshops virtually. Our free virtual training classes and one hour pop-up workshops support our clients and team members in achieving their career and educational goals; whether those goals are preparing to enter the workforce, upskilling, or changing careers. Please click here to find out more about these free virtual training opportunities – which include topics in IT, Microsoft Office, customer service, construction, and much more – or click one of the buttons below.
If you are interested in taking a class to help advance your career, please complete this application form. Depending on your needs, completing this application also provides access to other free Goodwill services such as career coaches, a team that links employers with qualified job seekers, and our team for basic needs referrals. 
IN-PERSON TRAINING
All of our in-person training programs are temporarily cancelled; however, we're still preparing for future in-person trainings.
IT TRAINING
Our second cohort of in-person IT Training programs is currently scheduled to begin during the third quarter. The four programs that will be offered in this cohort are Java Full Stack Developer, SQL Server, Quality Assurance Analyst, and IT-Ready: CompTIA A+/Help Desk Support. Please note: depending on the future state of the COVID-19 pandemic, we may offer programs in this cohort virtually or blended as opposed to fully in person.