Career Development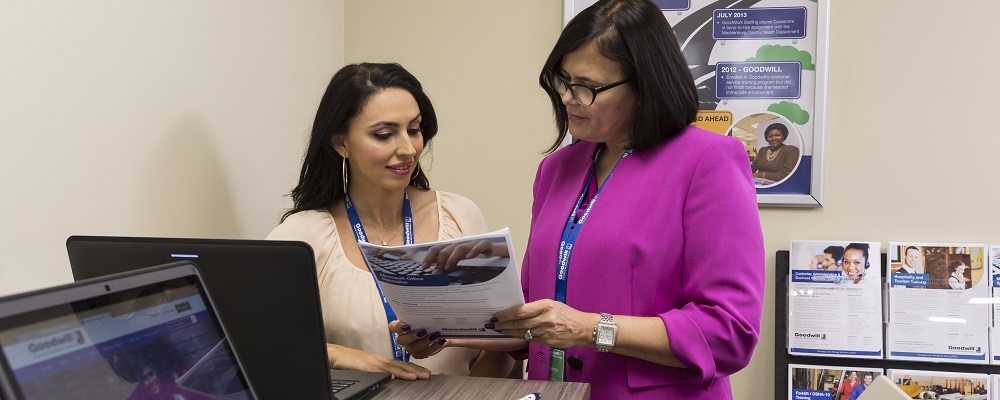 Goodwill does more than just help people find jobs. Our programs and services are designed to identify and build upon your work skills and interests to help you pursue family-sustaining employment. In 2019, Goodwill assisted more than 11,850 individuals with resources and support thanks to donations and purchases from the community.
Our services are particularly effective for people who are:
Unemployed or underemployed;
Planning for a second career;
Transitioning from the military back into civilian life;
Facing barriers to employment such as mental or physical disabilities, lack of education or work experience, criminal background or welfare dependency.
With skilled professionals ready to assist you with your job search, Goodwill tailors its services to your needs, work history and career goals. We provide intensive career development services, job connection centers and on-the-job training programs to help you land a job and succeed in today's changing workforce.
A few ways we can jump start your job search include:
Resume development
Job training
Career counseling
Computer basics overview
Networking support
Interviewing tips