Back to school can be a busy time for any student or parent. To take some of the stress out of back-to-school shopping, we stopped by our Cornelius store with our friend and fashion insider Stacee Michelle with four key trends in mind. This helped to keep us on task, and helped ensure we left with fall trends for the whole family!
Stacee shopped for this month's curated finds looking for some of the top fall trends, including: overalls, soft pinks, striped tees with distressed denim and graphic tees paired with flowy skirts!
P.S. If you like these looks, you're in for a treat. Our pal Stacee is curating fashionable finds from a different Goodwill store every month for you to purchase! At noon on the first Friday of each month, a rack of clothes that were "Styled by Stacee" will be released in a Goodwill store so you can bring some of Stacee's style inspiration to your own wardrobe. These back to school looks and more that were "Styled by Stacee" will be released at the Cornelius store at noon on Friday, August 9!
1. Guess What's Back? Overalls! From bike shorts to bodysuits, the 90's have been making a comeback. And the latest trend to turn its reputation around? Overalls! Whether you're starting kindergarten or college, this denim obsession works for any school day. They're easy to style for those lazy Monday mornings! Throw 'em over a t-shirt and a pair of sneakers or dress it up with an oversized sweater and ankle boots.
Corduroy Overalls: Forever 21 – $4.99
Sweater: American Eagle – $4.99
Headband: GlamFANS – $0.99
Denim Overalls: $2.79
Sneakers: Ralph Lauren Polo – $4.99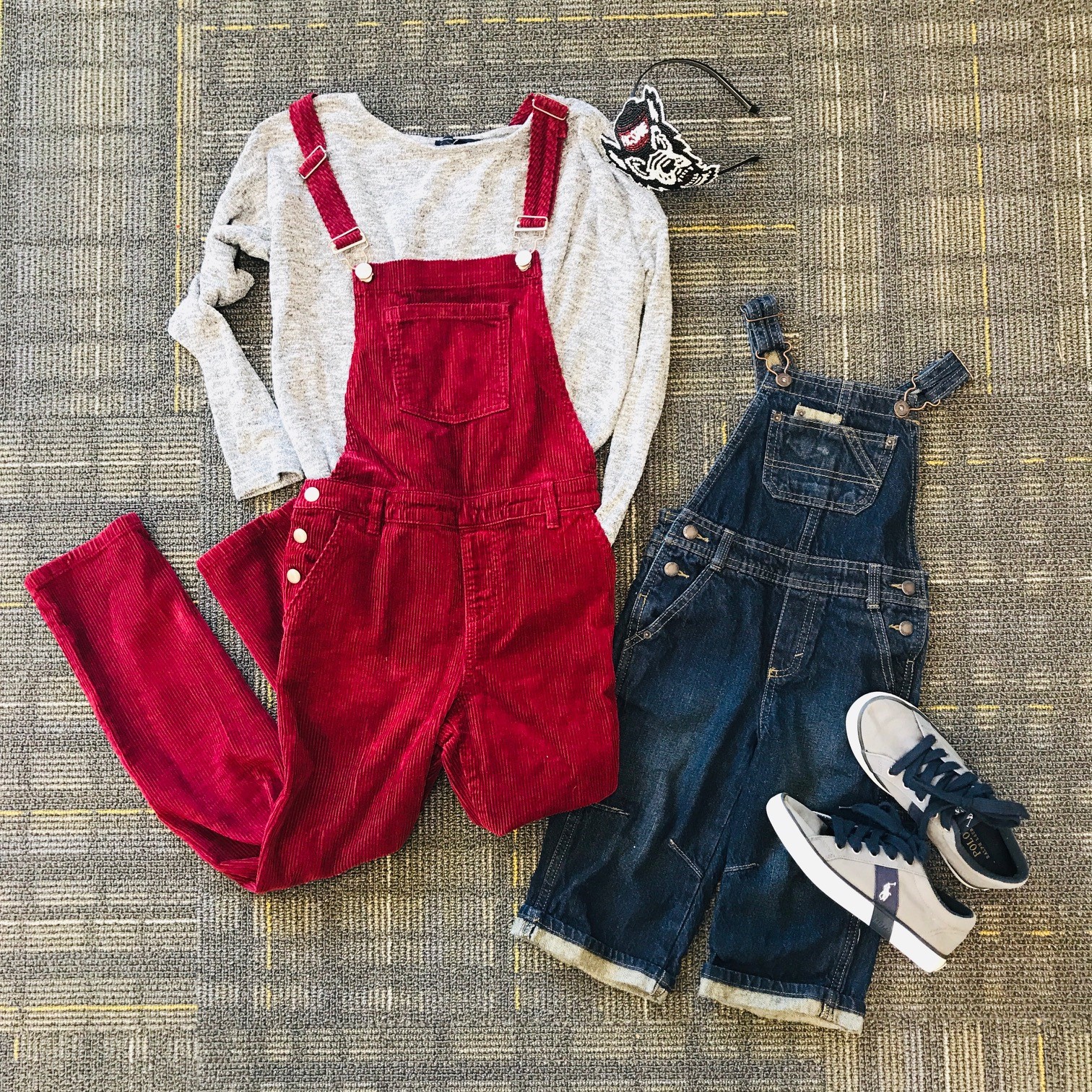 2. Soften Your Look with Light Pink: Your fall wardrobe doesn't have to be full of dark colors! Light pink is an unexpected color trend from the fall runways – and we're totally here for it. Some people call it "millennial pink" – but this soft, peachy shade works for all ages and compliments all skin tones!
Men's Short-Sleeve Button Downs: $3.99
Women's Blouses: $3.99
Kid's Shirts: $2.79′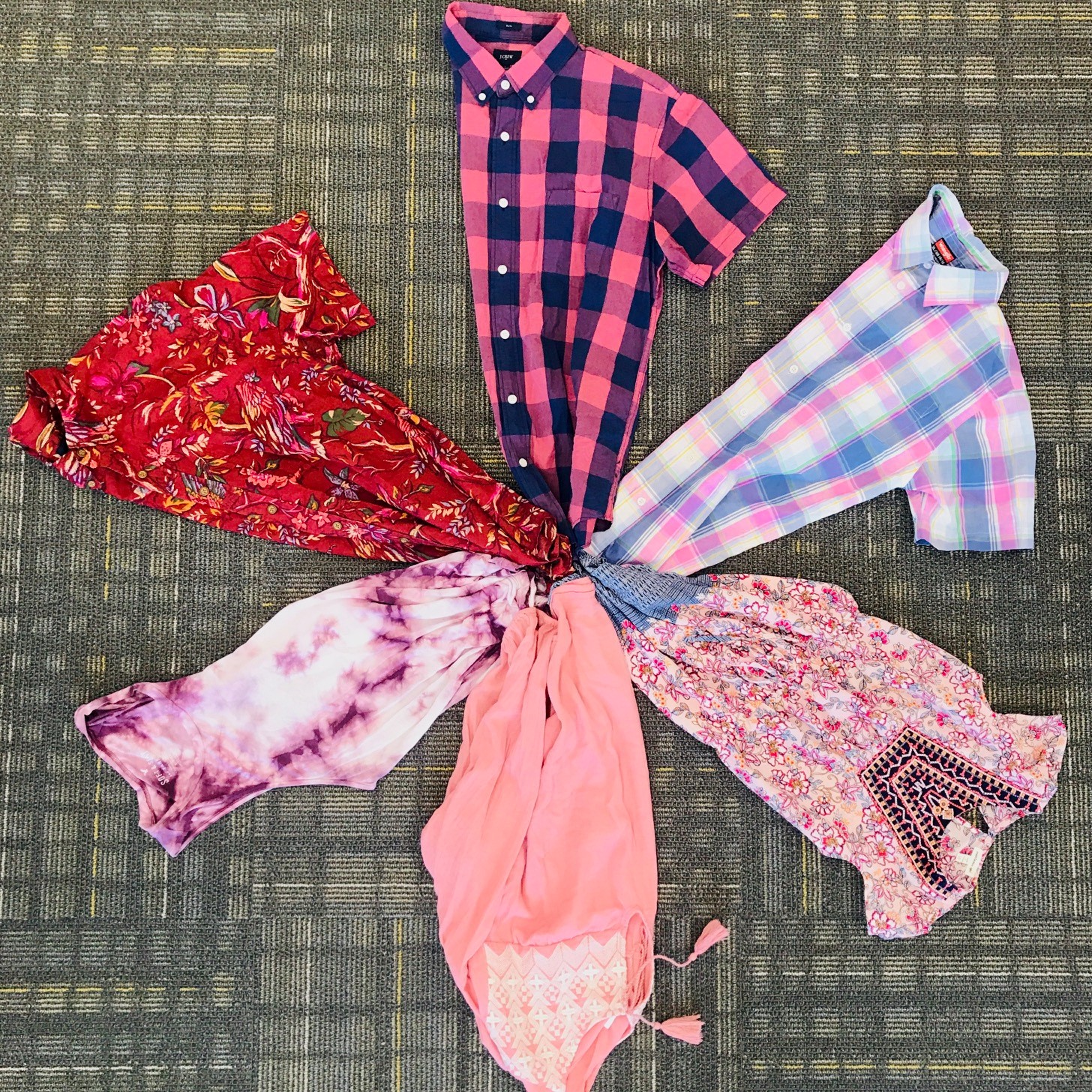 3. Keep it Classic with Stripes: Everyone will be filling their shopping carts with classic denim – especially distressed and embellished denim this season. Striped tees are a staple that will never go out of style, and they're a perfect partner to your trendy new jeans! Striped tees with jeans will be a go-to look for the whole family this fall! Especially when you pair it with a cool jacket – you'll all be turning heads at the bus stop!
Women's Tops: $3.99
Kid's T-Shirts: $2.79
Adult Jeans: $5.99
Kid's Jeans: $2.79
Sneakers: Vans – $4.99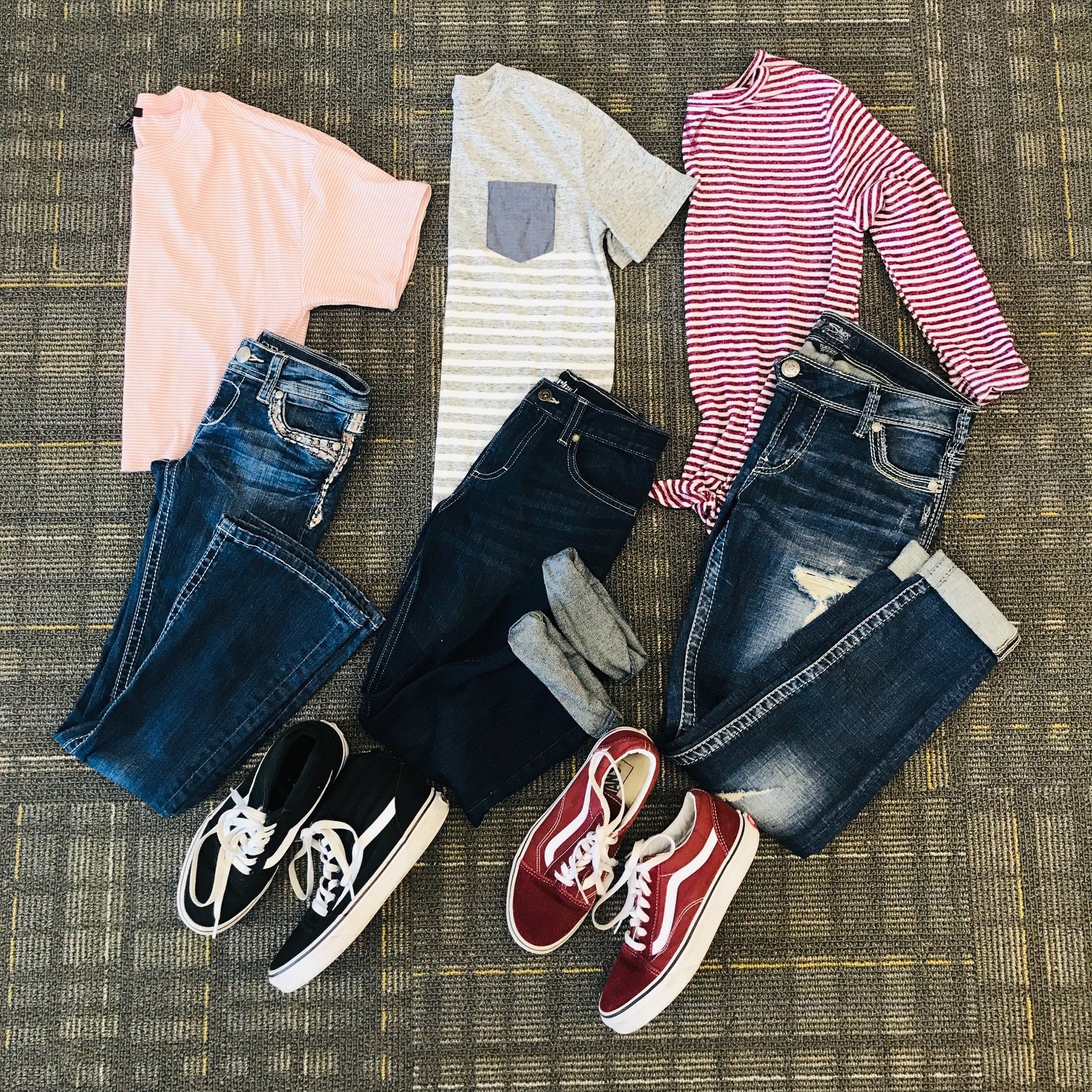 4. Add Style to Your Tees… with Skirts: Another major trend for fall is graphic tees paired with skirts – you can dress up while still feeling comfortable. Especially when you pair it with booties or sneakers! Graphic tees are a back-to-school staple – they're super versatile and give you a fun way to express your personality. Paired with a flowy skirt you will not only feel your best, but also look your best! Make a statement with a bold colored or printed skirt to make this outfit really stand out by the lockers or on the playground.
Women's T-Shirt: American Eagle – $3.99
Women's Skirt: xhilaration – $3.99
Women's Booties: Steve Madden – $4.99
Kid's T-Shirt: Cat and Jack – $2.79
Kid's Skirt: Old Navy – $2.79
Kid's Jacket: Children's Place – $3.99
Kid's Flats: $3.49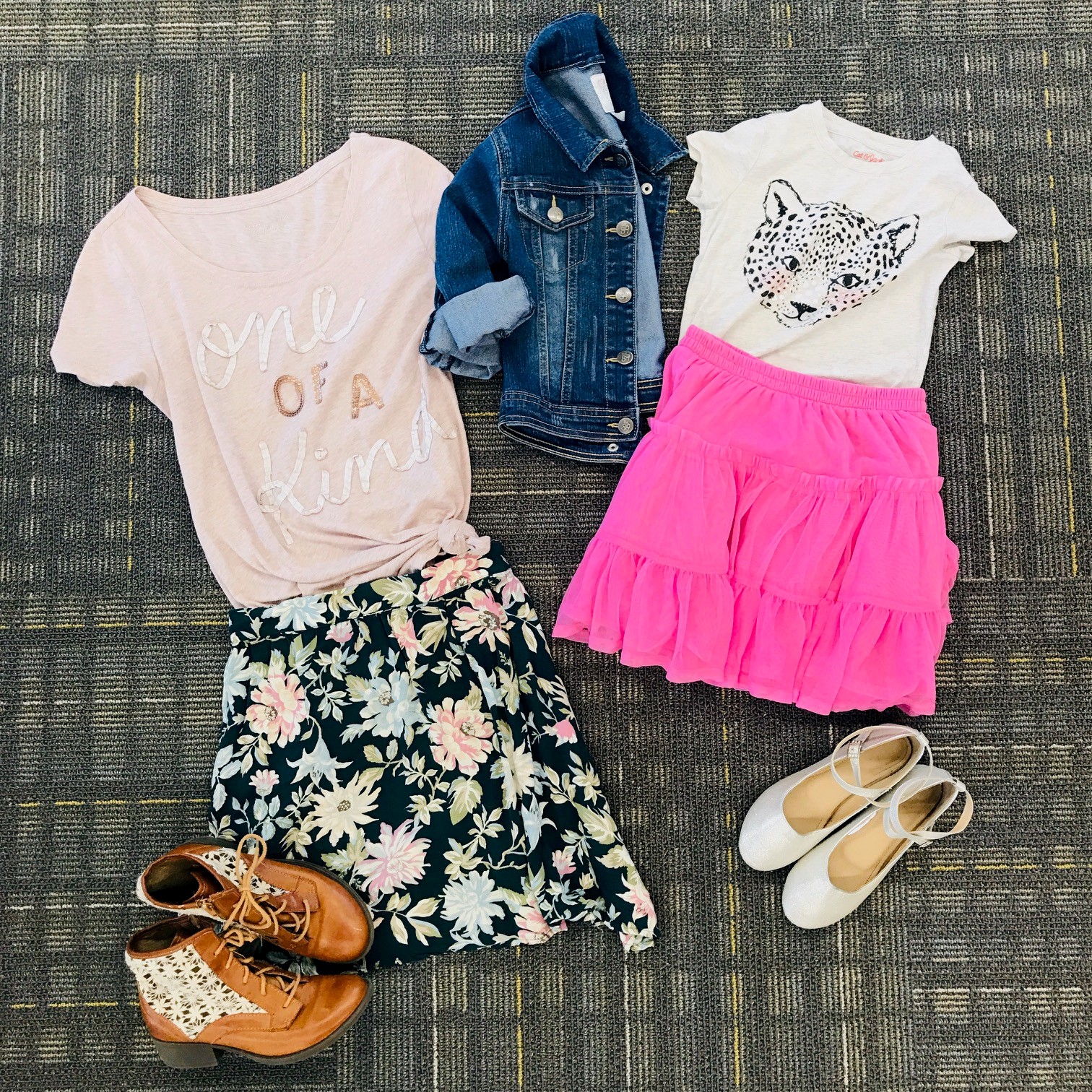 Follow us on social media @GoodwillSP to get a sneak peek of all of the items Stacee found this month! You can also tune in to Good Day Charlotte on FOX46 Friday, August 9 to see Stacee show off some of the looks you can buy in the store Friday.
If you can't make it to the Cornelius store to shop the Styled by Stacee collection on Friday, you can still use Stacee's tips to find ideal fall fashions in a store near you!