The summer is quickly coming to an end – but the beginning of a new season means updating your wardrobe! It's time to kick off the fall season! 
Football is one of our favorite sports to gear up for during the fall, but that doesn't mean that you have to wear head-to-toe team apparel. With the change in season also comes the opportunity to update your look. Having transitional pieces that you can wear during warm and cool days will position you to make the shift effortlessly.
To help you save money while preparing your fall wardrobe, fashion insider & wardrobe stylist Stacee Michelle is here to share a few style tips for kicking off the fall season: 
LOOK 1: FABRIC MIX
It's important to have a great pair of denim jeans that can be worn year-round. While denim jeans pair great with a bodysuit and t-shirt in the summer, try wearing them with a cropped sweater in the fall. Cropped sweaters are a must-have this season and look stylish with high-waist pants.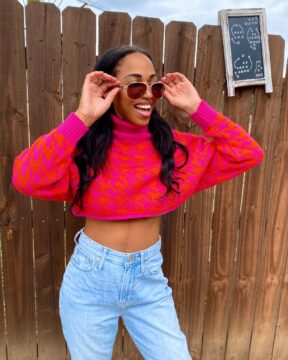 LOOK 2: INTRODUCE COLOR
Don't limit yourself to dark colors this fall season. Brighter hues in cool weather fabrics like knit sweaters will keep you looking cozy and cute. Try incorporating colors like mustard, plum, and indigo into your fall color palette.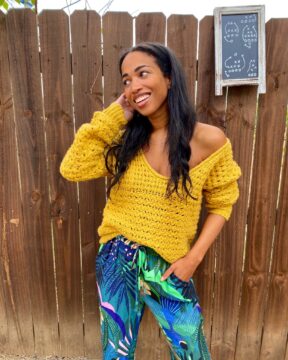 LOOK 3: LAYER IT UP
The key to transitioning into the fall season is layering and mixing your summer and fall wardrobe. Think short skirts with boots and sleeveless tops with lightweight jackets. With warm days and cool evenings, layering is essential to making a seamless transition through the day.
Shop all of these looks and so much more at the Styled by Stacee pop-up shop Friday, September 2 – Sunday, September 4 at the GW boutique. Doors open at 10 a.m.
Stay connected on social media for more style tips from @itsStaceeMichelle and the latest Goodwill happenings @goodwillsp on Instagram!