Fall brings many seasonal delights such as apple picking, pumpkin-flavored everything, holidays and fall fashion! 
Your holiday menu is not complete without turkey and all the fixings. This November's Styled by Stacee pop-up is inspired by some of our favorite holiday foods. Wardrobe Stylist & Fashion Insider, Stacee Michelle, is here to share some fall style trends we can be thankful for this season:
INSPIRED BY TURKEY
Brown is highlighted throughout collections this fall in shades from cream to mocha. This month be on the lookout for corduroy fabric in tops, bottoms, and jackets as a cozy, lightweight alternative to heavier cold weather garments. Wide-leg pants are also a must this season and are forgiving when you go in for seconds at the dinner table!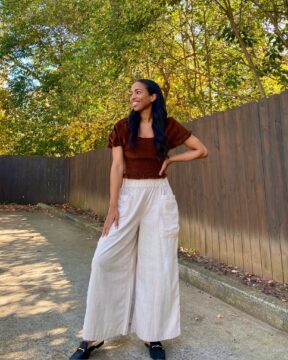 INSPIRED BY GREEN BEANS
One of the most versatile pieces you can add to your wardrobe this season is the sweater dress. It works great on its own or paired with a myriad of jacket and shoe options depending on your destination. A heeled boot can make for a stylish holiday dinner look. Having a bad hair day? Add a knit cap for a winter-style upgrade.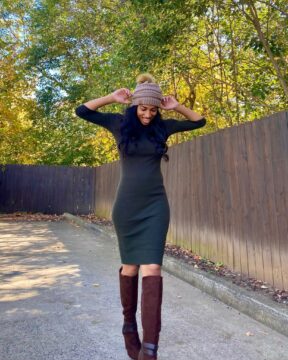 INSPIRED BY CRANBERRY SAUCE
Cranberry is a color that works well year-round. Find an oversized sweater and pair it with washed high-waist denim. Gone are the days when dark blue jeans are the only shade you can wear in the fall/winter months. Light-wash denim is perfect all year.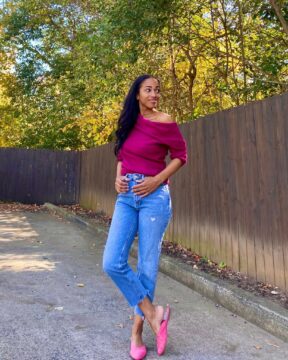 INSPIRED BY PUMPKIN PIE
Comfort and stretch are two words that are oh-so-sweet when it comes to wardrobe characteristics this fall. Oversized chunky cardigans pair well with a fitted dress to a t-shirt and jeans.  Further elevate your look by adding a pair of caramel knee boots to your ensemble. 
Shop all of these looks and so much more at the Styled by Stacee pop-up shop Friday, November 4 – Sunday, November 6 at GW boutique. Doors open at 10 a.m.
Stay connected on social media for more style tips from @itsStaceeMichelle and the latest Goodwill happenings @goodwillsp on Instagram!