This spring, Goodwill Industries of the Southern Piedmont has partnered with Whitley Adkins Hamlin, author of the Queen City Style blog, for spring cleaning tips and fashion trends. Whitley is a Charlotte-based professional wardrobe stylist, personal shopper and fashion blogger, featured in the May 2015 issue of SouthPark Magazine and recent winner of Charlotte Magazine's 2015 BOB (Best of the Best) Award for best personal stylist.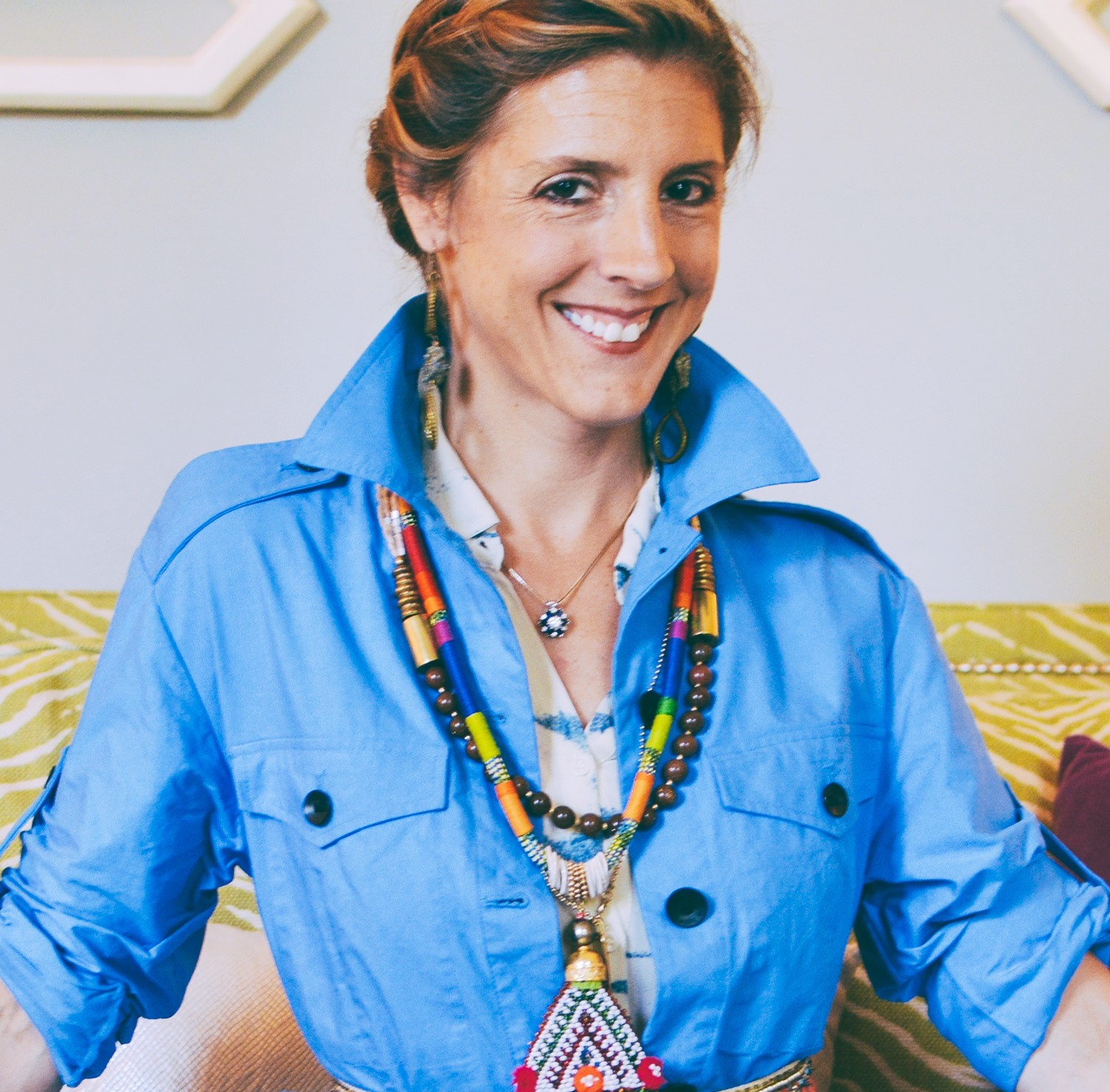 Spring is the perfect time to welcome a new season and start fresh by cleaning out your closet, home or office, and donating unwanted items to Goodwill. Below Whitley offers some key spring cleaning tips. The Queen City Style Wardrobe Refresh Advice: 1. Schedule a time to clean out your closet: Commit to doing it all at once. Mentally transition from fall/winter to spring/summer. 2. Divide your closet into subcategories: Shirts, sweaters, pants, belts, shoes, etc. so that you can closely compare and see if you have multiples of each item. Do you have three black belts when you only need one? Extra pairs of jeans that don't fit anymore? Discard unnecessary multiples to Goodwill. 3. Be honest with yourself: How long has it been since you've worn that item? Subscribe to the one, two or five year rule and part ways with a piece if it's been that long since its last wear. However, there are exceptions if you invest in or inherit high quality items that will physically and fashionably stand the test of time. 4. Thank your cast-offs: Say "Thank you for giving me joy when I bought you." Instead of holding on to a piece you no longer wear for emotional reasons, donate the item to Goodwill and appreciate the joy you will create for another. 5. Lovingly put away out-of-season clothes: Fold everything neatly, place on a shelf or in plastic boxes and store your shoes in shoe boxes. Keeping your possessions organized takes a little more time on the front end, but your pocketbook will thank you for providing the care to allow your wardrobe to stand the test of time. Whitley also offers tips on several popular trends this season, all of which may be found at your local Goodwill store. The Queen City Style Spring 2015 Fashion Trends: 1. Track down the suede: As is the bohemian style of the 1970s, suede is a very big trend for this spring – it's lightweight, yet chic.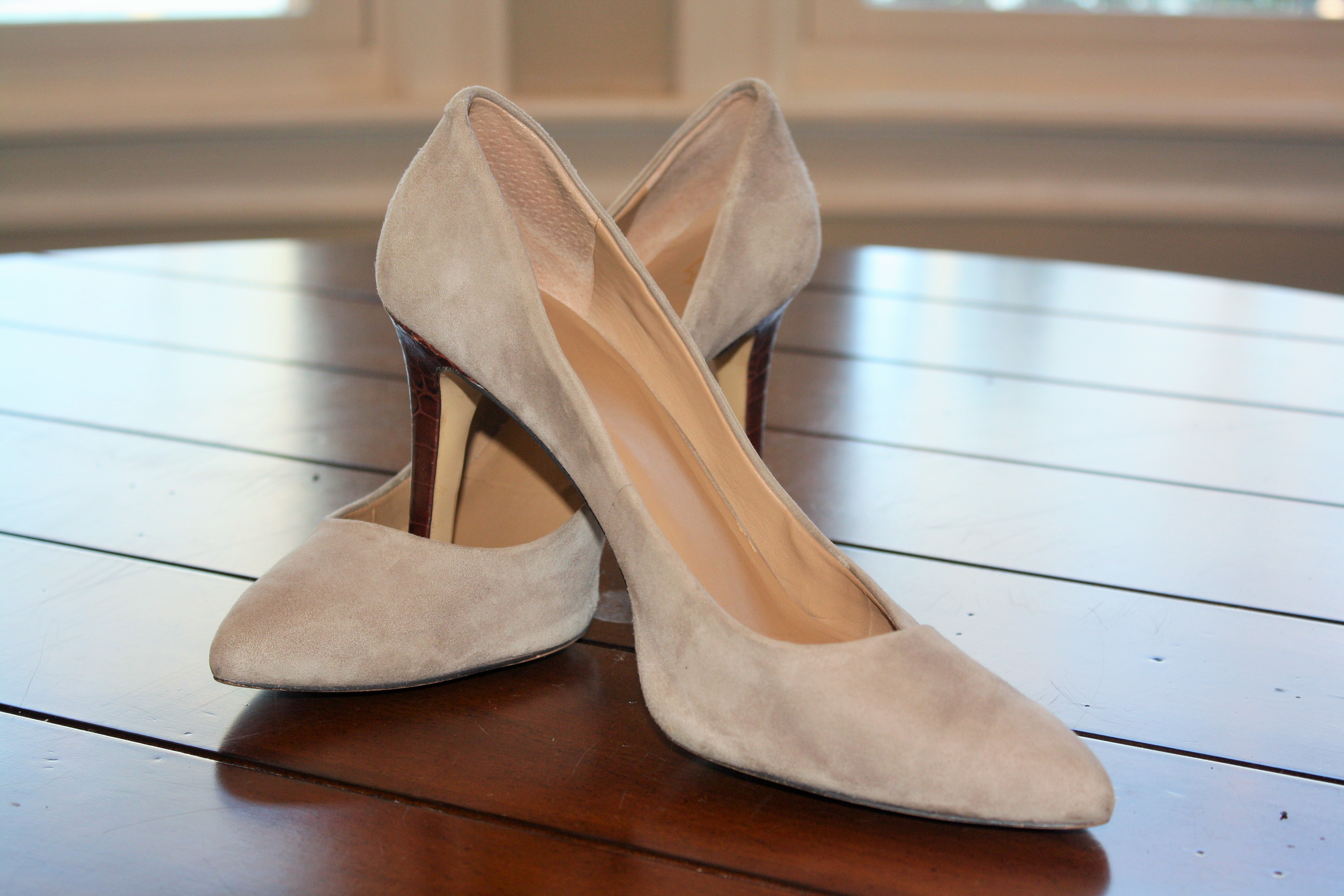 2. Reach for the silk scarves and bandanas: Silk scarves are a timeless, classic accessory that will never go out of style. They may not always be "on trend," but they will always be in fashion. Goodwill always seems to have a great selection of scarves from different decades. Style tip: you can tie them around your head, ponytail, neck, waist, wrist or attach to a bag as a colorful accessory.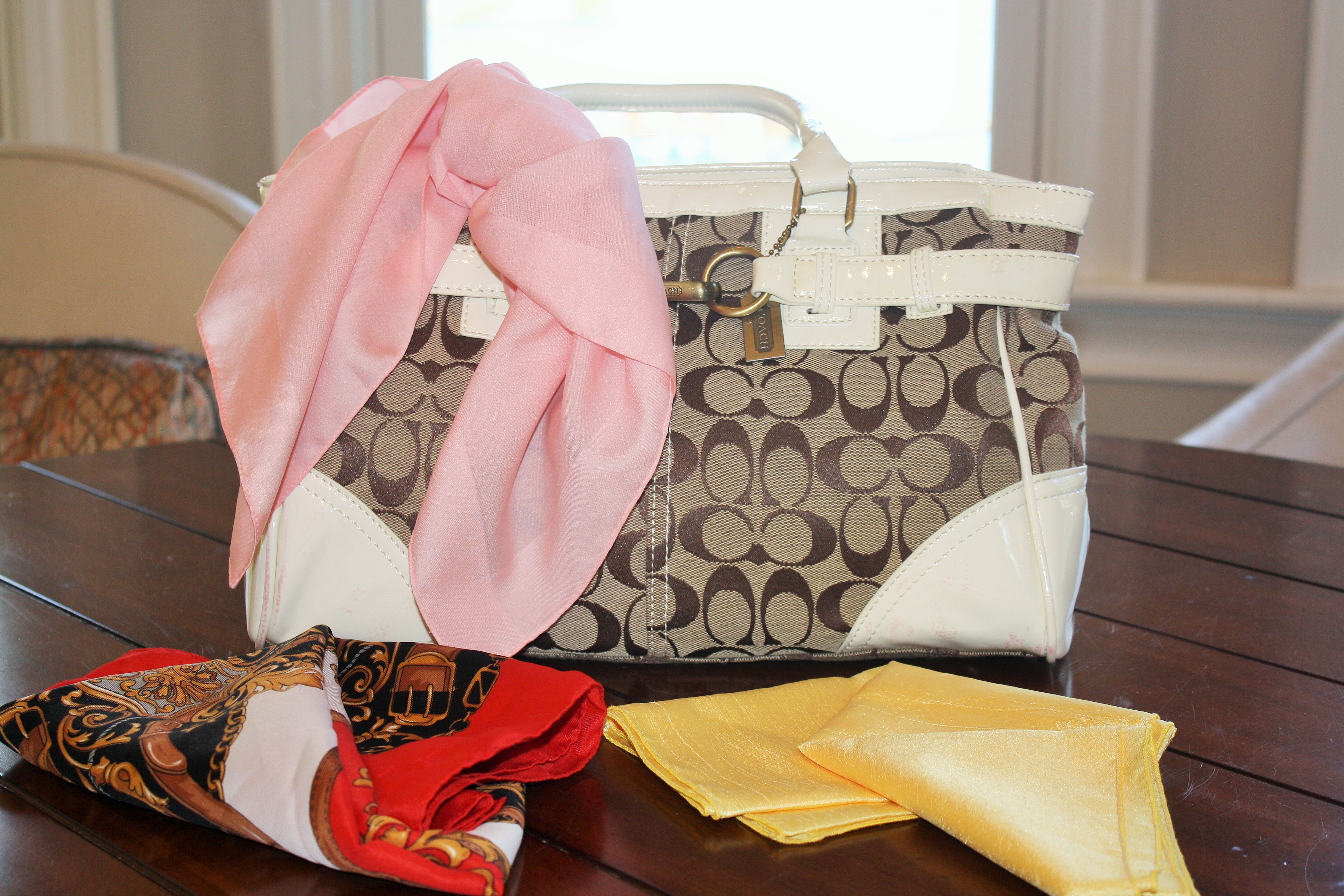 3. Put away the over-the-knee boots: Now that the cold weather is over, instead wear ankle boots. They go with everything from skirts to cropped pants, dresses and jeans.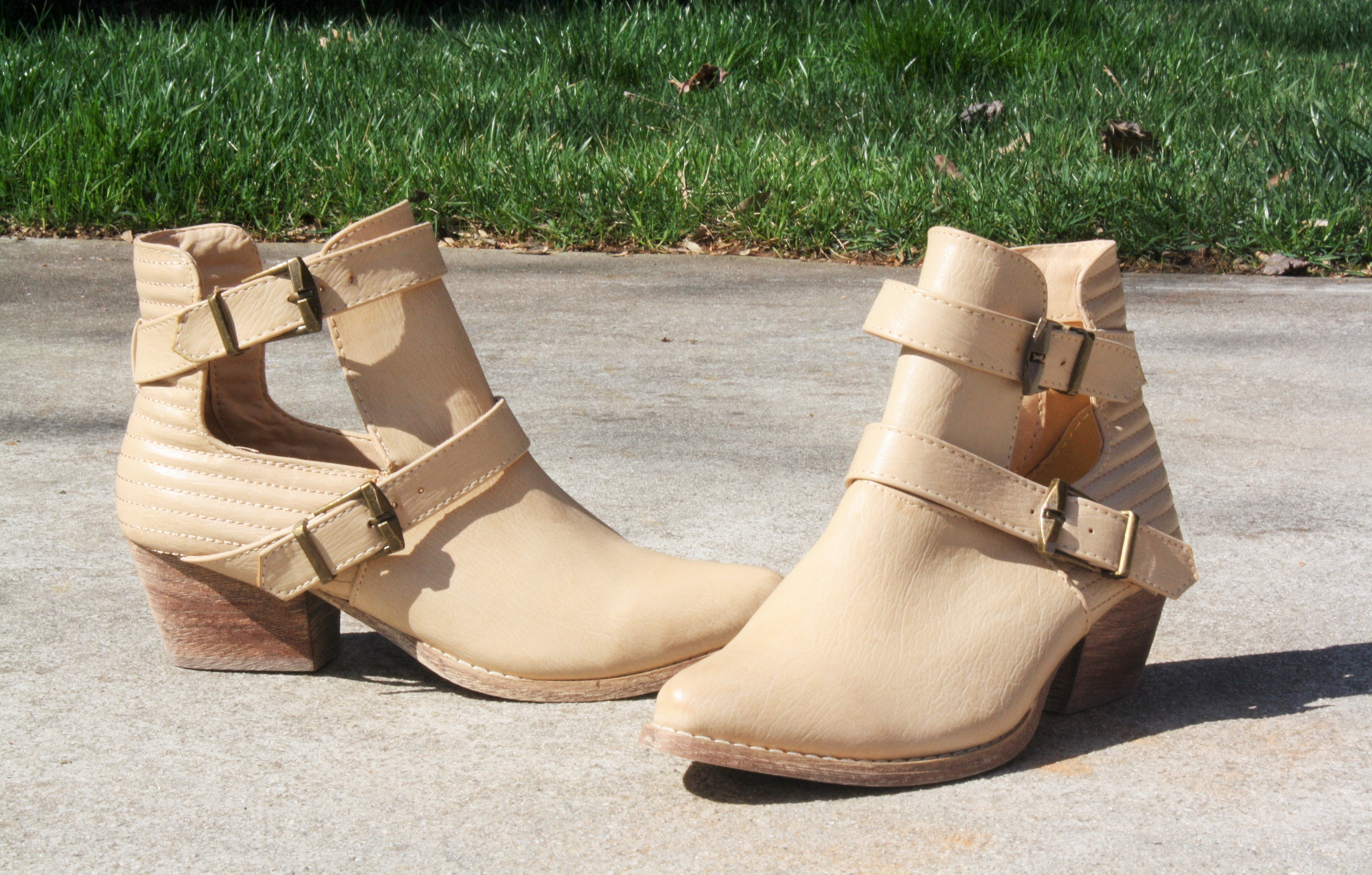 4. Wear a denim jacket as an easy layering piece: Put the heavy coats in the hall closet – a denim jacket is a classic you can wear all four seasons of the year. It's lightweight, compact and can dress up or down any outfit, like this military style denim jacket.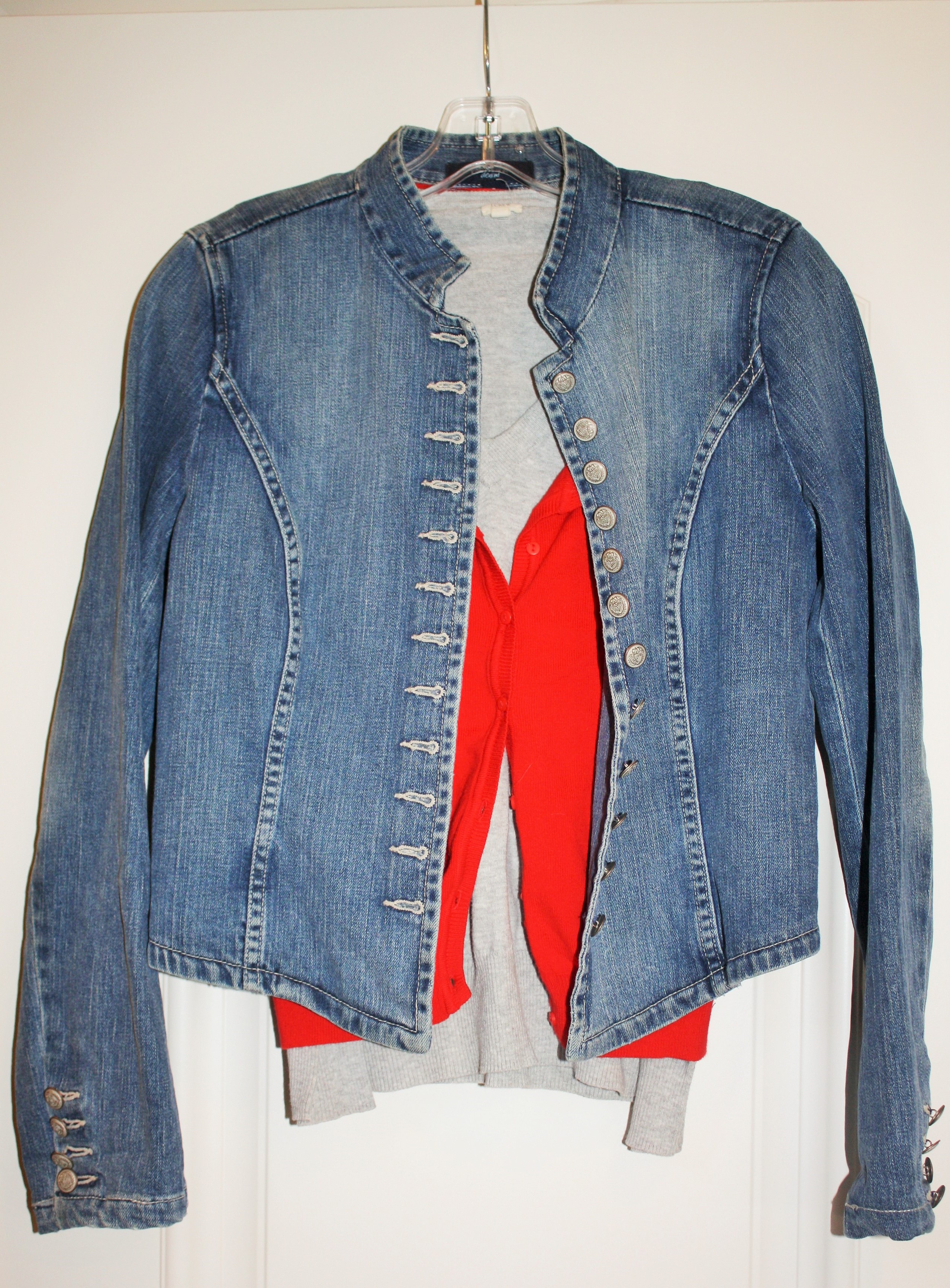 5. Top it off with a fedora: Put away the beanie caps and break out your most polished topper – another easy find at Goodwill. Goodwill makes spring cleaning easy and can help clean out more than just your closets and dresser drawers. From the office to the garage, Goodwill makes it simple and convenient to drop off your donations:
Goodwill has 22

retail stores

and more than 50

donation sites

throughout the Southern Piedmont that accept donations.
Goodwill accepts clothing, books, housewares, electronics, small appliances, sports equipment and furniture.
You can schedule a free home pick-up in the Charlotte-metro area. Items eligible for home pick-ups include at least two large, gently used furniture pieces, clothing, shoes, electronics and other household items.
If your community or organization is holding a spring yard or garage sale, you can call Goodwill to pick up remaining items from the sale. For more information about home pick-ups and service area, visit www.goodwillsp.org/donate.
Goodwill relies on the generosity of its donors to fund programs that give people in our region the opportunity to develop to their fullest potential through family sustaining employment. Spring cleaning donations are a benefit not only to those overhauling their homes, but in turn for the thousands of individuals that benefit from Goodwill's job training and employment services each year. Many thanks to Whitley Adkins Hamlin for her spring cleaning tips and trends. Help turn a pair of jeans into a job for someone in our community this spring!