If you're an avid thrift store digger like me, chances are you've come across a few odds and ends that seem useless at first glance. But if you're feeling creative, you can envision the potential of anything — even a discarded old drawer.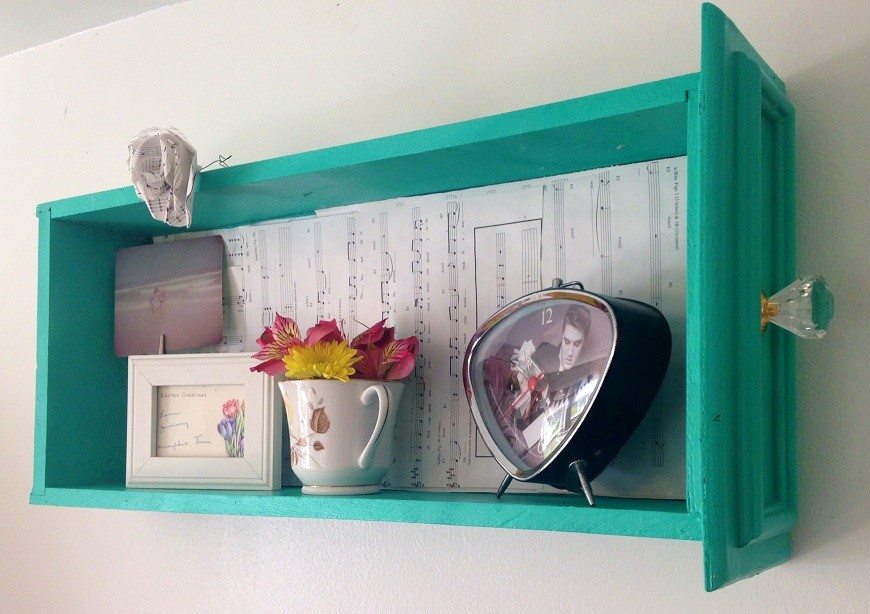 In a recent visit to a local thrift store, I came across a few drawers and decided to transform one into a quirky wall shelf. What was once a boring cast-off would soon become a conversation starter! Here's how I did it. This was a pretty beat-up, dusty drawer, so I started out by cleaning it well with a rag, soap and water. Even after cleaning, it was still a dirty shade of white. I knew then this job would require a lot of paint to spruce it up. Next, I gathered a few materials, including spray paint, scissors, Modge Podge and a foam brush. I also decided to line the inside of the drawer with sheet music, but you can use anything, like book pages, stationery paper, wall paper or gift wrap.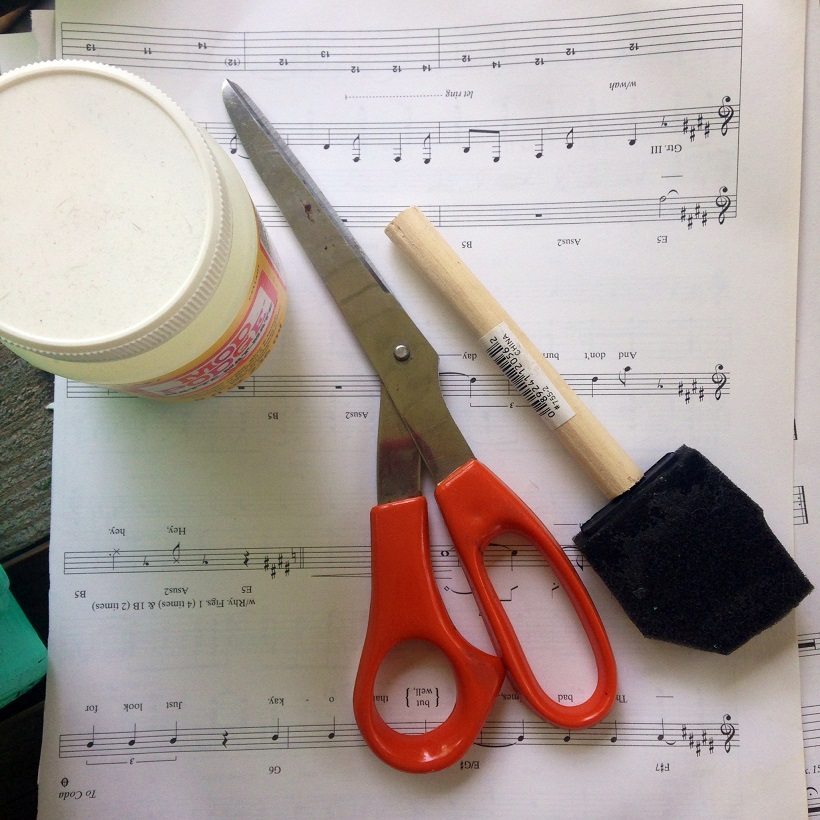 Then I began the process of spray-painting the drawer a pretty mint green color. Don't forget to flip it over after it's had time to dry, and paint the other side, careful to touch up any weird spots.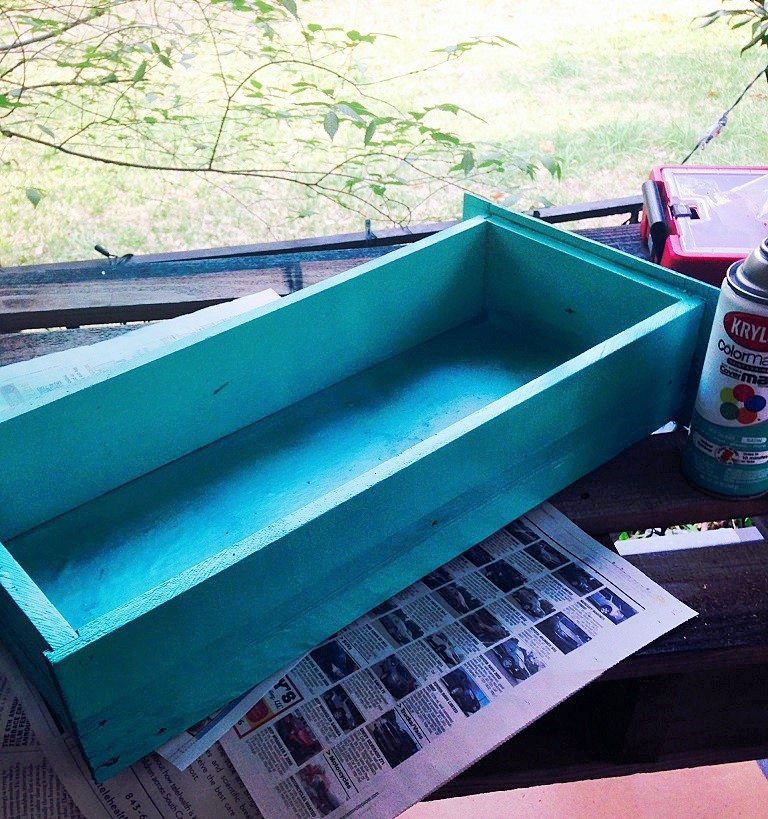 Next, I placed the sheet music inside to get a good idea of how much I needed to trim off the side in order to fit perfectly in the drawer. Oh, and the sheet music came from the thrift store, too, and it has come in super handy with all kinds of crafts and charming creations.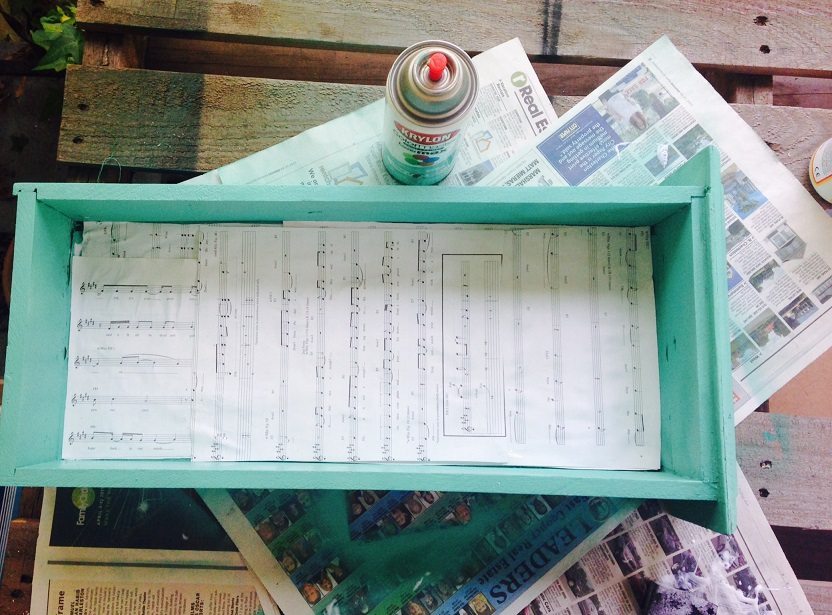 This is the step where the almighty Modge Podge comes in (seriously, what would we do without it?) Here, I used it to affix the pretty papers to the bottom of the shelf. This will be the backdrop for the soon-to-be shelf. Finding a lovely knob was important to me, since otherwise it might not be immediately obvious that this was once a drawer, which is the beauty of the project, right? I found this one at a local hardware store. Once the glue dried, I easily affixed the knob with the help of a screwdriver. This is the moment when this vision really began to come together, and I got excited.
The only thing left was to find a spot to display what had become much more than a drawer or even a shelf — it was now wall art!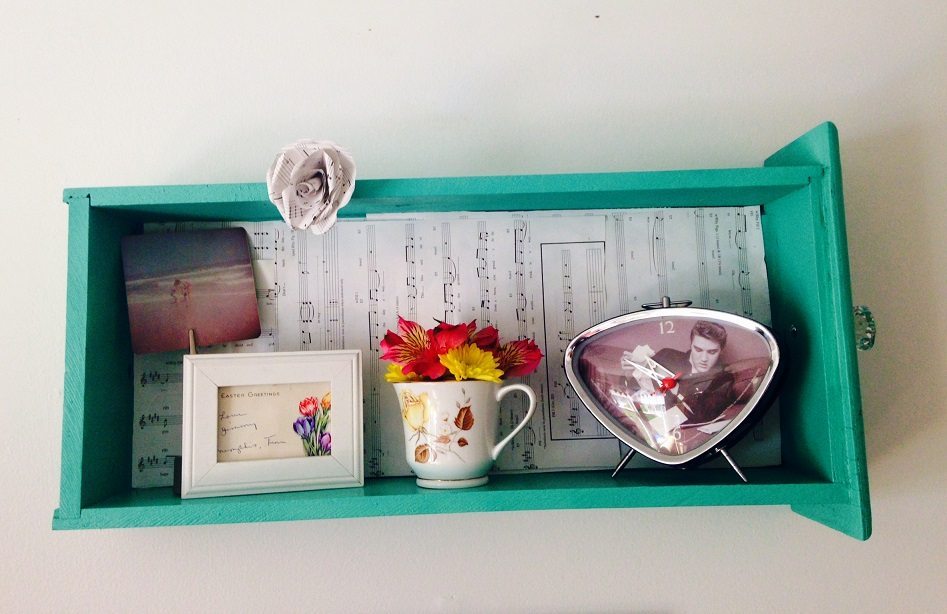 I decided on a spot in my home office, so I can look up at my cheerful little masterpiece all day long. I filled it with trinkets like a teacup filled with fresh flowers, a cute Elvis clock, and an old photo of my mom, sister, and I on the beach. There's also a framed notecard that belonged to my grandmother; she saved a mother's day note from a flower bouquet my father sent her back in the 1960s. He was in Memphis, so I thought that tied in well with the Elvis clock!
I also happened to have a sheet music rose from another day of crafting, so I affixed it to the top to bring the piece together even more. I think it's the perfect final touch. What do you think?
What kinds of trinkets would you fill your drawer shelf with? Kelly Rae Smith is a crafts and home décor expert based in Charleston, S.C. who writes for Shutterfly.com. To view a large selection of wall art displays similar to the one Kelly writes about in this article, you can visit the company website.