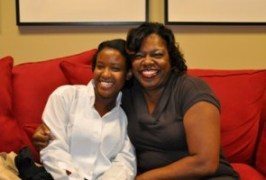 Every time you stop by one of our stores or donation centers to make a donation or hunt for treasures, you've become a volunteer for Goodwill. Without your donations–of time, materials, and financial support–we wouldn't have been able to help the nearly 15,000 people last year alone who came to Goodwill seeking the skills and resources to find jobs in our community.
But there are many more ways to become involved with our organization, and today in honor of National Volunteer Week, we wanted to share some of them with you!
Here are a few ideas:
Click the links for more details about various ways to volunteer with Goodwill, or click here to fill out a general volunteer application online.