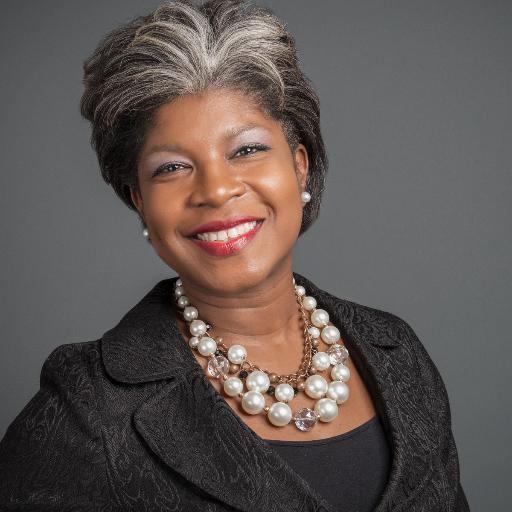 Guest post by Monique Stubbs-Hall, volunteer and guest speaker in the Hospitality & Tourism Occupational Skills Training Course at Goodwill Industries of the Southern Piedmont.
The adage "first impressions are lasting impressions" is no understatement. I prefer to use the expression "interaction" instead of "impression." Why? Well how we are perceived requires more than someone just looking at us. If we desire to be memorable, your interaction is what will be remembered. Here are four simple ways to make sure that you are not forgotten.
CHECK THE MIRROR BEFORE YOU MEET
There is nothing worse than making arrangements to attend a networking or an interview and not feel as though your appearance is on point from head to toe. Of course basics such as brushing your teeth, grooming your hair, making sure your clothes are not soiled or stained and ensuring that your business cards are accessible are all  important matters. However, gentlemen, are your shoes shined? Is your necktie tied properly? Is your suit pressed out and not wrinkled? Are your shirt collar and suit collar laid down in the back appropriately? Ladies, are the tips on your heels making noises when you walk, letting you know they need replacing? Do your stockings have runs in them? Are your fingernails and toenails (if they will be seen) polished? Is your handbag closed so that it looks neat in appearance? Taking pride in your appearance is where having successful interactions begin.
WATCH YOUR WALK
Pay attention to how you walk towards your contact. Add some "pep in your step"! This is a quick way to show that you have energy. If you walk as if you are dragging, you give the impression that you are potentially lazy or uninterested. Since a person's perception is their reality, in the first few seconds you approach their mind may say "If he drags to approach me, he will probably drag to get work done." So pay attention to how you walk.
SMILE, SMILE, SMILE!
A beautiful smile is the quickest way to capture someone's attention. It is a universal signal that you are approachable. It is a quick way to break down an initial barrier before you even say a word. Smiling tells a prospective employer that you have the ability to possibly attract customers to his company as opposed to running them away. It tells your point of contact that you have a human side and are not a robot. No one wants to do business with or befriend someone who shows no personality. So don't be afraid to show those pearly whites.
EXTEND THE CORRECT HANDSHAKE
There is nothing worse than an inappropriate handshake! Make sure you extend that right one. Here are a few that just don't give the right impression.
The Shake You To Death Handshake (Please DON'T) Shaking someone's hand continuously is a way to scare them away…they will think something is wrong with you and all they want you to do is LET GO! You may not get to the point of a conversation.
The Weak as Mush Handshake (Please DON'T) When someone shakes your hand and your hand just weakly falls into theirs as if you have no bones in your hand…it gives the impression that you lack confidence and that you are weak or may be a pushover personality type. This is definitely a turn-off for those looking for someone with leadership qualities to work for them.
The Break All the Bones in My Hand Handshake (Please DON'T) Shaking someone's hand so firmly that it actually hurts is not a good idea. This may give the contact the feeling that you are trying to intimidate them. They may also immediately feel as though you would be an overbearing personality type. If you actually hurt them with that handshake, you may not have the opportunity to further a discussion with them.
The Firm and Quick Handshake (Please DO) This is the appropriate handshake that coupled with a smile works every time! Extend your hand, shake theirs two times firmly and then release. A simple remark such as "My name is ________________ and you are?" (let them respond) and then add "Well (repeat their first name), it's a pleasure meeting you."
In the few initial seconds that you have connected with your contact, you have interacted in such a way that they will remember your professionalism. You have now opened the door to the next step of interacting, which is beginning a meaningful conversation!
By Monique Stubbs-Hall, The Greatness Groomer. Visit www.MoniqueTalks.com to learn more about her public speaking, business consulting and coaching services.