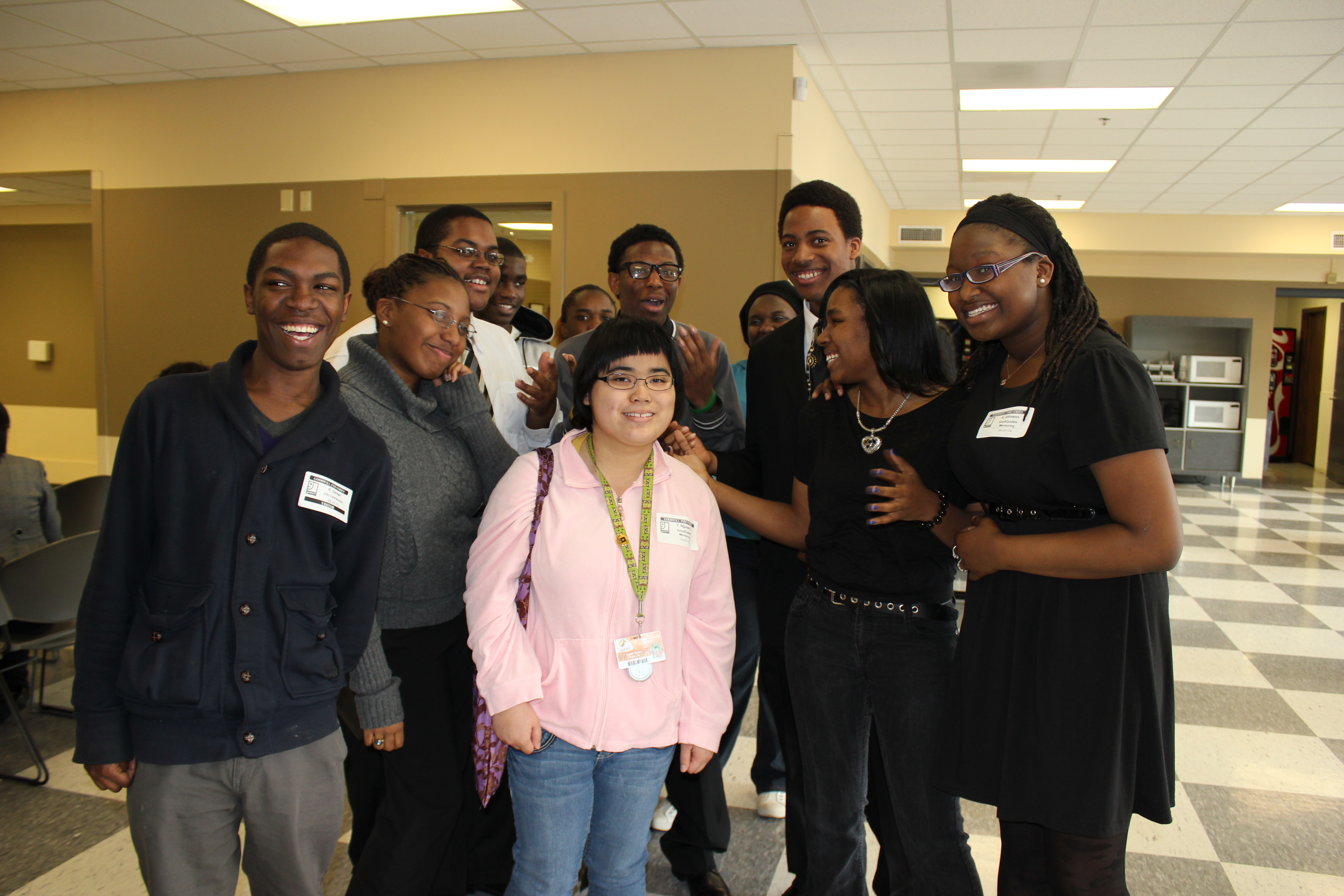 On Tuesday, Feb. 21, we hosted our second annual Historically Black College & University (HBCU) Awareness and Career Day for students from the Mayor's Youth Employment Program and our Youth Services division.
The purpose of the event was to expose students to the unique academic and career opportunities offered by HBCUs, which have a long history of serving African-American communities through rigorous academics and strong civil rights legacies.
The event featured guest speaker Marques Douglas, retired NFL player for the Tennessee Titans & founder of the Marques Douglas Foundation. Students also heard from Janine Davis of Girl Talk Foundation and participated in a career tracking session.
Representatives from several HBCUs were available to answer questions about their institutions. The cheerleaders from Johnson C. Smith University also made a guest appearance!
Click here to view photos from Tuesday's event!
Cherisse Miller, a student who has been involved in our GoodGuides mentoring program for almost two years, had the privilege of introducing Marques Douglas. Here's what she had to say about the experience:
"All the speakers we have met through GoodGuides have made an impact in my life. They have made me want to further my education as well as better myself as a person. Introducing Mr. Marques Douglas was such an incredible honor, although I was extremely nervous!  I enjoyed  introducing someone who has made an impact in his community as well as the world.
Everything he said spoke right to me, and I soon realized that I must get my act together because I have many things that I love and want to do. The one thing that spoke to me the most throughout this event was that I must  have a PASSION for what I do and what I would like to do, because that is the driving force and what should motivate you."
Although the student bodies of these institutions are traditionally black, HBCUs encourage students from different backgrounds and cultures to join them.
The HBCU Awareness and Career Day was part of our ongoing commitment to helping changes lives through the power of work. We're so excited to be partnered with the Mayor's Youth Employment Program and we can't wait to see our young people succeed in a career path and in their lives!
Remember, it's through your support that we can offer programs like Youth Services to help local families combat the cycle of poverty and find success in the power of work. Thank you for your support!
---
Did you attend an HBCU or other institution? What career advice do you have for our youth?