Fall is the perfect time for redecorating projects, especially if you have family planning to visit during the holiday season. One quick and easy fix is to replace draperies and curtains—a room can be transformed in a few hours!
As an interior designer, I often take inspiration from existing décor and create ways to embellish it. I love to change basic drapery panels into custom-designed curtains, creating a one-of-a-kind design with each project.
This room's motif is a mixture of rustic and chic—part farmhouse and part '30s glam. The high-sheen black lacquer walls are an interesting contrast with the white wainscot paneling. A single horizontal slider window with two four-light sashes brings in natural light.
There are hundreds of curtain styles to choose from. Take into consideration the window shape and style, the décor of the room and the view. Because of the decorative trim around the window, an inside mount curtain is the best solution for this scenario.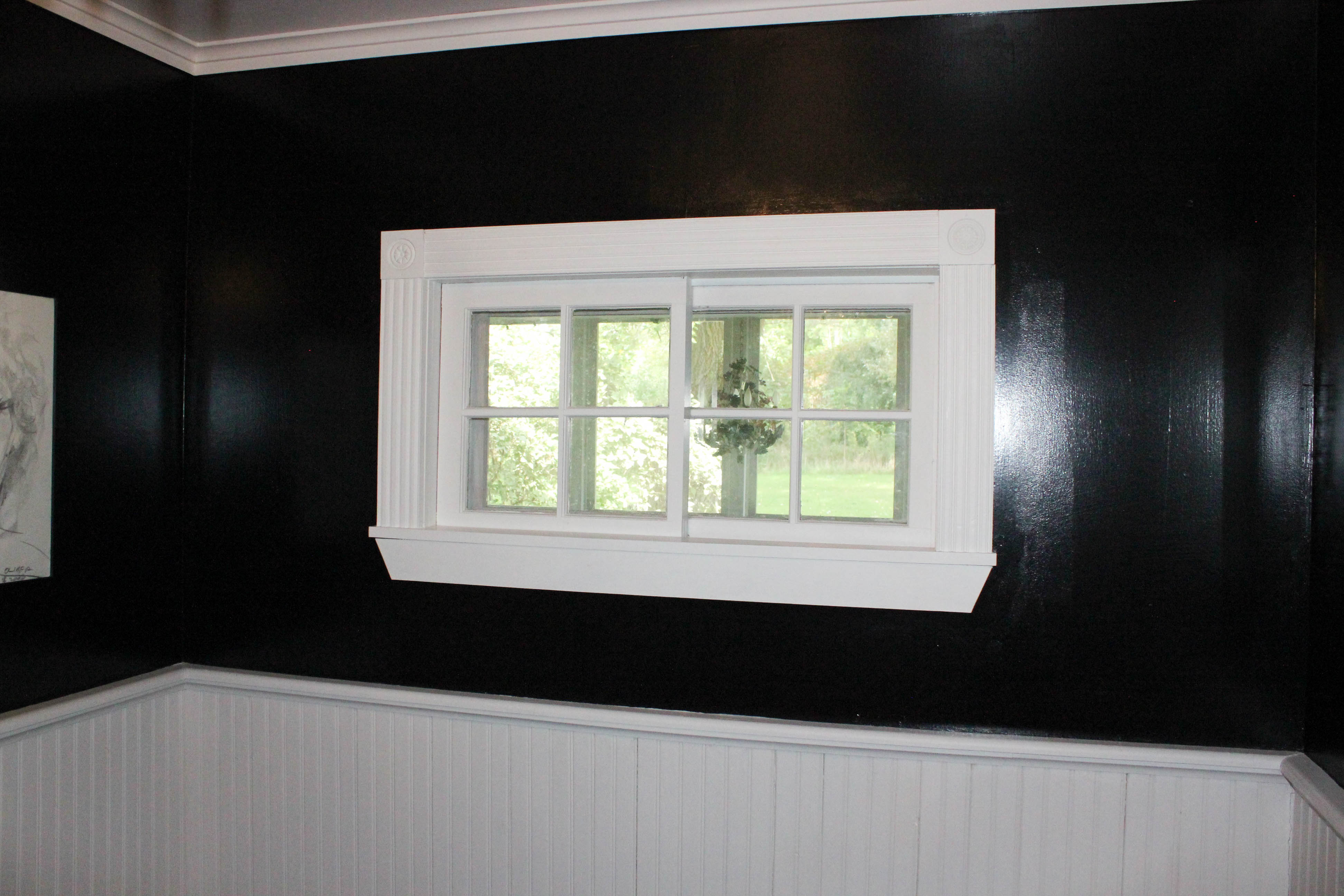 I didn't want to cover up the decorative white molding, and the window overlooks a screened-in porch, so privacy is a factor.
I found a white curtain panel with a burnout pattern of tree branches (burnout—or devoré—is a chemical process of creating a semi-transparent pattern).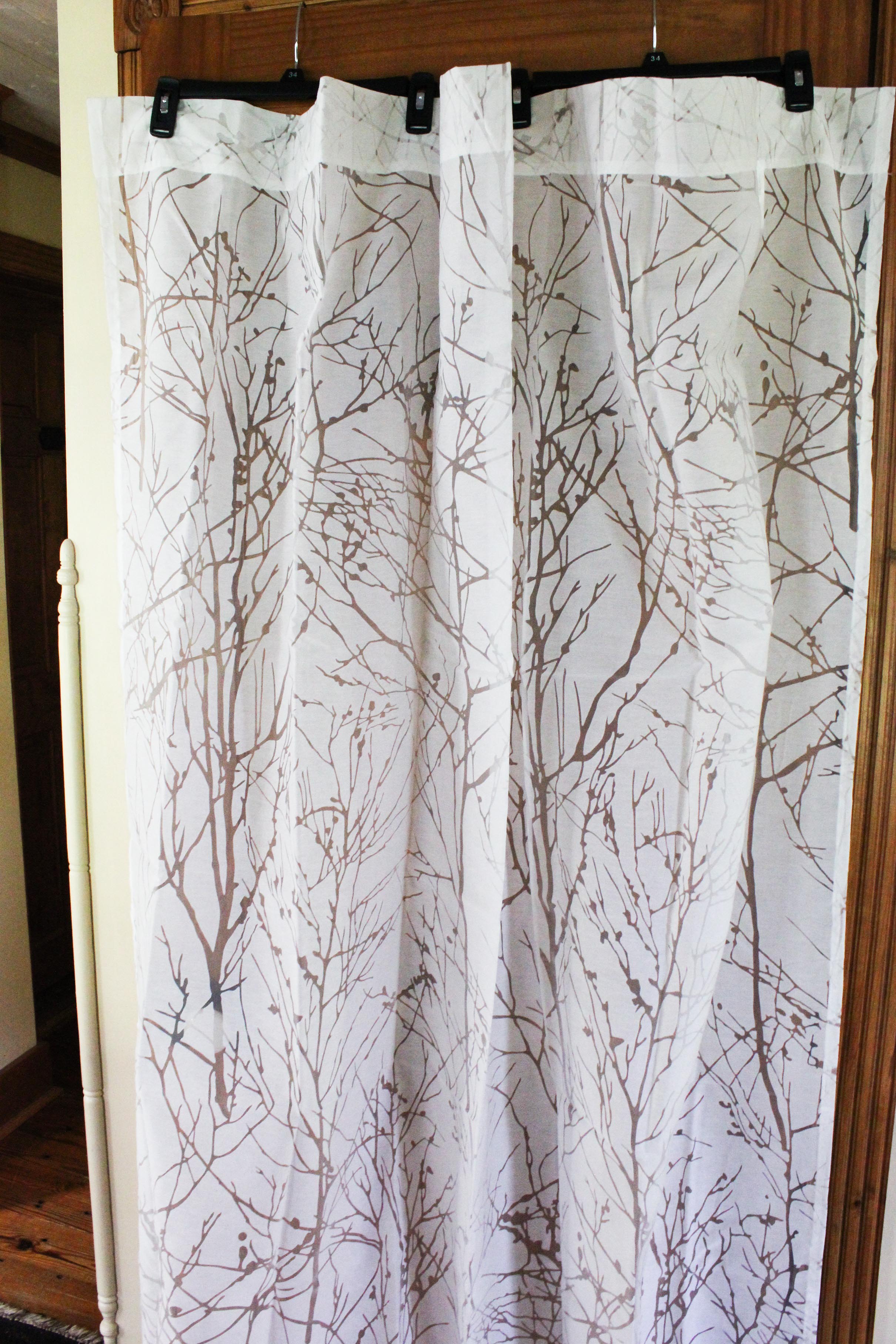 The organic design of the tree pattern creates nice contrast with the vertical wainscot. In order for the pattern to be visible, the curtain needed to fit perfectly in the window
I didn't want any gathers or sheering. I cut the panel the same size as the inside measurement of the window and added 3 in. to the top and side measurements for hems, and to create top and bottom rod pockets.
The tree pattern solves the rustic element; the glam side called for additional embellishment. I found a pleated ribbon and a rhinestone trim—schoolgirl meets movie star!
I stitched the trim to the top and bottom at the hem line and installed the curtain with a pair of tension rods. They're the perfect solution for inside mount drapes; no tools are required.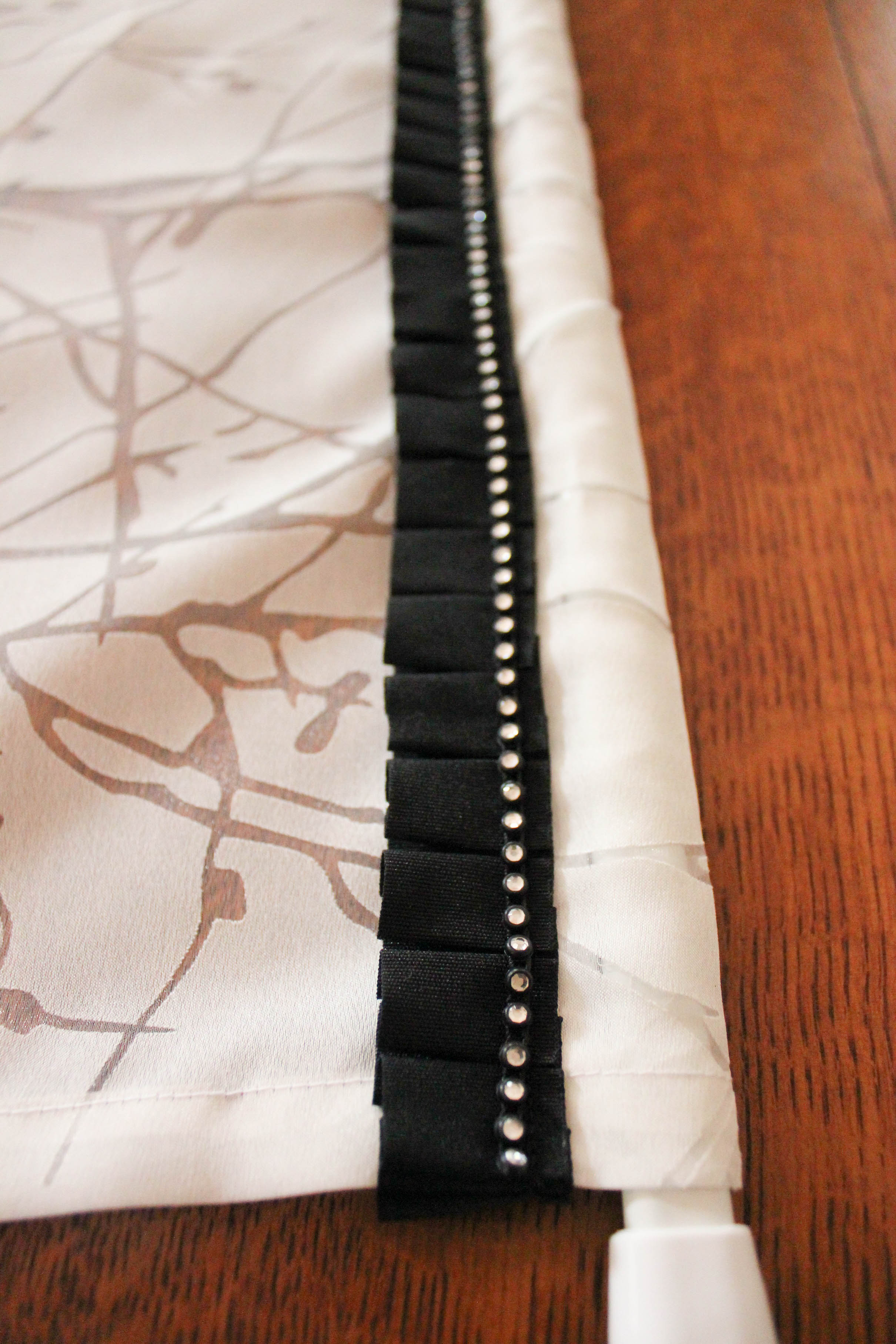 The semi-transparent design of the fabric allows enough light in, yet provides adequate privacy in the bathroom when there's a party on the porch.
I love my drape makeover. What other redecorating projects are you taking on this fall?
Interior designer Merri Cvetan writes for Home Depot on design projects she does for clients, as well do-it-yourself undertakings she does for her own home. For window treatments available at Home Depot, you can visit the company's website here.