It's officially wedding season, and you could easily preserve your wedding invitation by buying a boring frame and calling it a day—or you can make it a creative endeavor that'll mean more to you in the long run. If thrifting and crafting is your thing, then consider applying your skills to your wedding invite.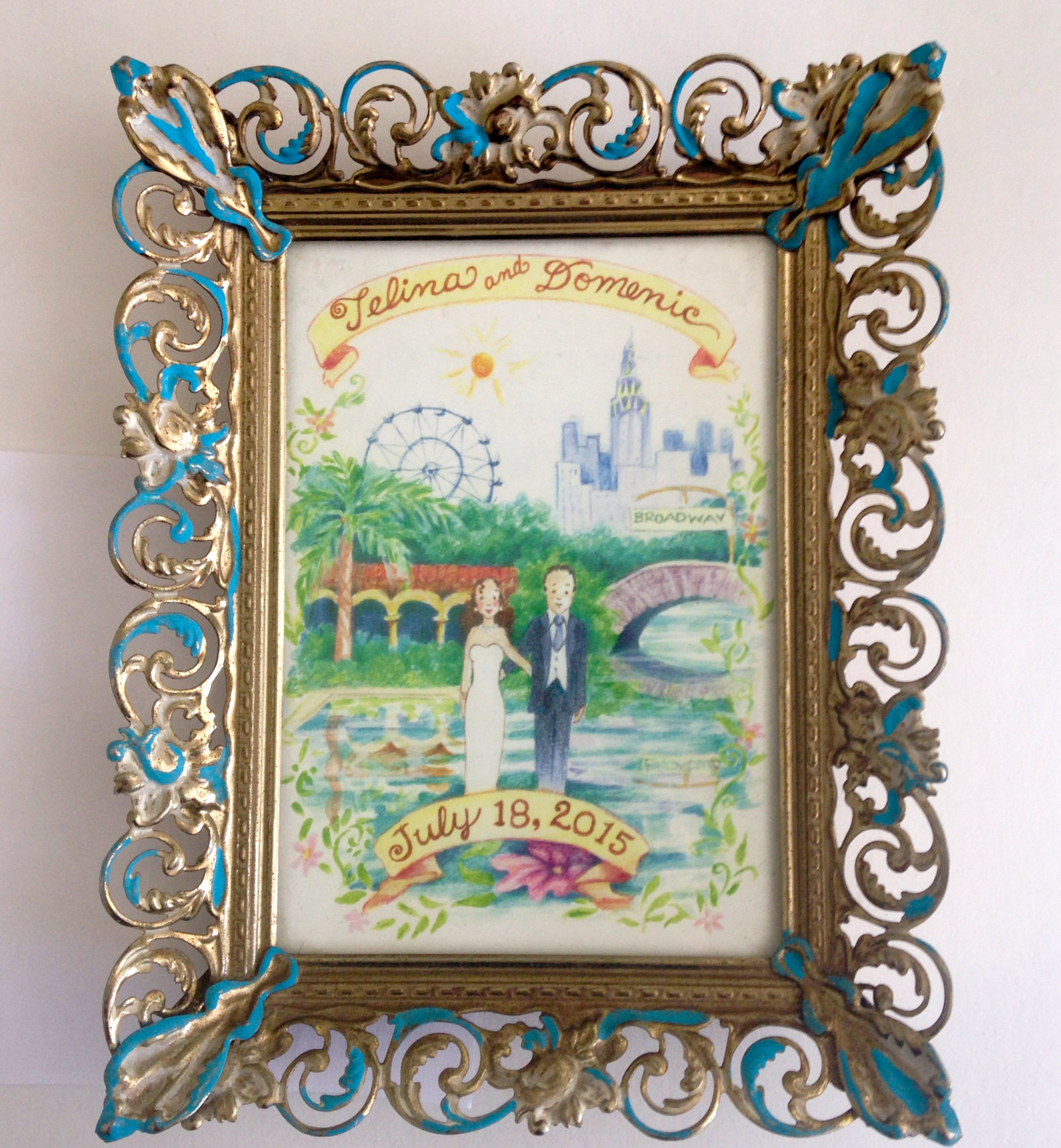 First, decide on what size frame you're looking for. The minimum size for this project was 5×7 inches, since that's the size of the invite I'm working with. Don't you love imagining where something else has been? I sure do, so that's why I hit up Goodwill for most of my home decor and crafting ventures. The frames collecting dust at a thrift store could have had some interesting former lives—maybe they've even held a wedding photo or two in their day. So what better way to give a sentimental old frame new life than to fill it with new memories of your own? Personally, I love collecting old metal frames like this one that I found at Goodwill Industries of Lower South Carolina here in Charleston, S.C.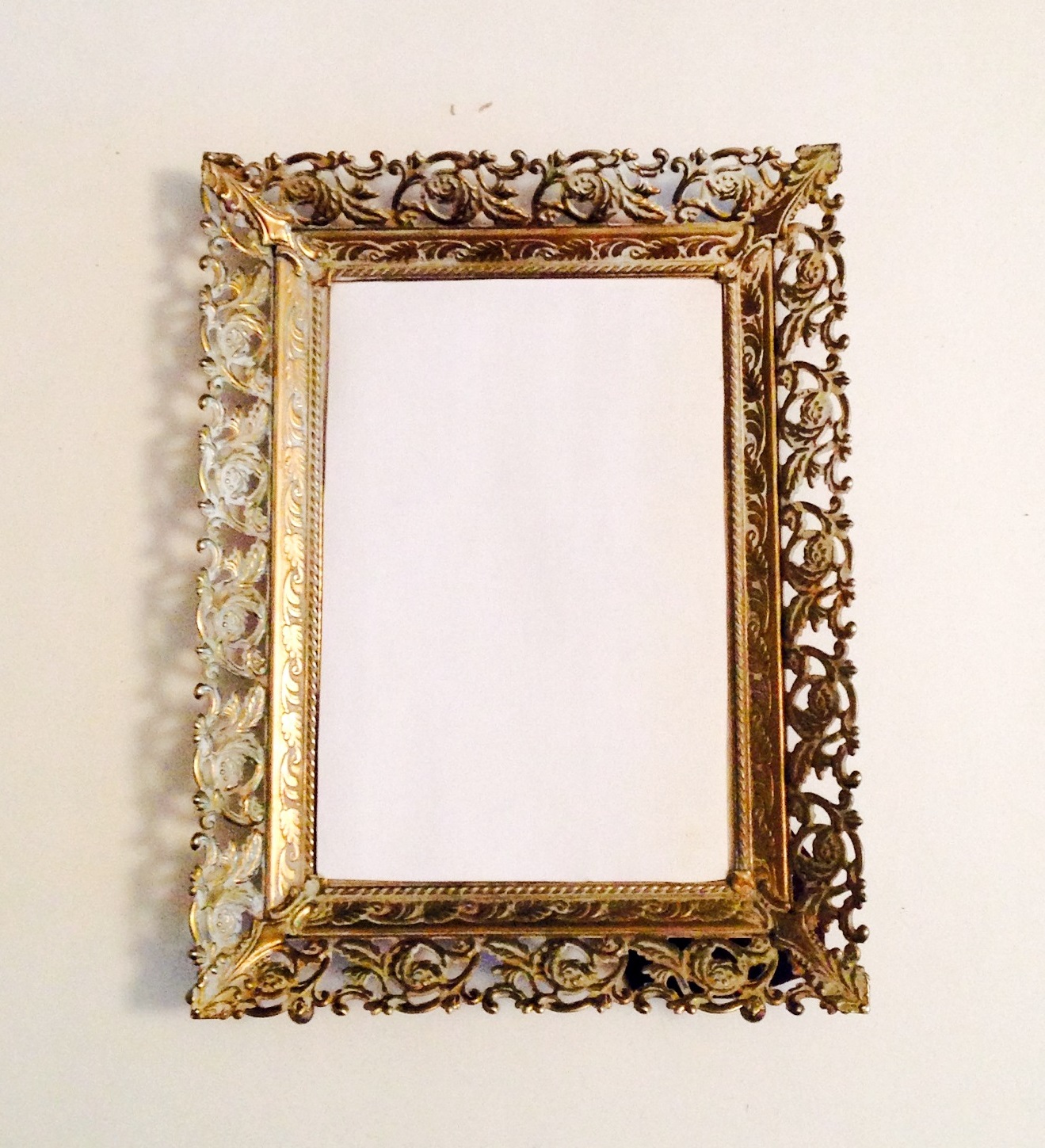 The wedding invite is for a friend's wedding this summer, and creating a keepsake frame for the happy couple is the perfect gift. The invite is already a work of art, with a watercolor illustration of the actual lovebirds in the city where they met and still live: NYC. The frame I chose for the wedding invitation is a 5×7, but a bigger frame would have been okay too, since you could use pretty paper as a backdrop. Sometimes the rustic, chipped look is perfect. But for this project, I wanted to add splashes of color that match the invitation. If you choose to do the same, you really don't need anything more than a cheap, tiny tube of paint and a paintbrush. Now, add a brush of color here and there, remembering all the while that there are zero rules. Painting the whole frame blue would have given this frame an entirely different look, and what I really wanted to accomplish was a little more subtle. I love how the accent color brings out the blues in the invitation. Grab some glue stick and adhere the invite to the background, and you're ready to frame it!
Whether you're framing a wedding invitation for yourself or for a friend, going the DIY route will make it all the more meaningful and enjoyable in the end! Kelly Rae Smith, a crafts and DIY expert based in Charleston, S.C., writes for Shutterfly.com. Kelly incorporates her crafts ideas in a variety of useful ways, including the frames for wedding invitations she describes in this article. To view more wedding planning ideas, you can visit the Shutterfly website.