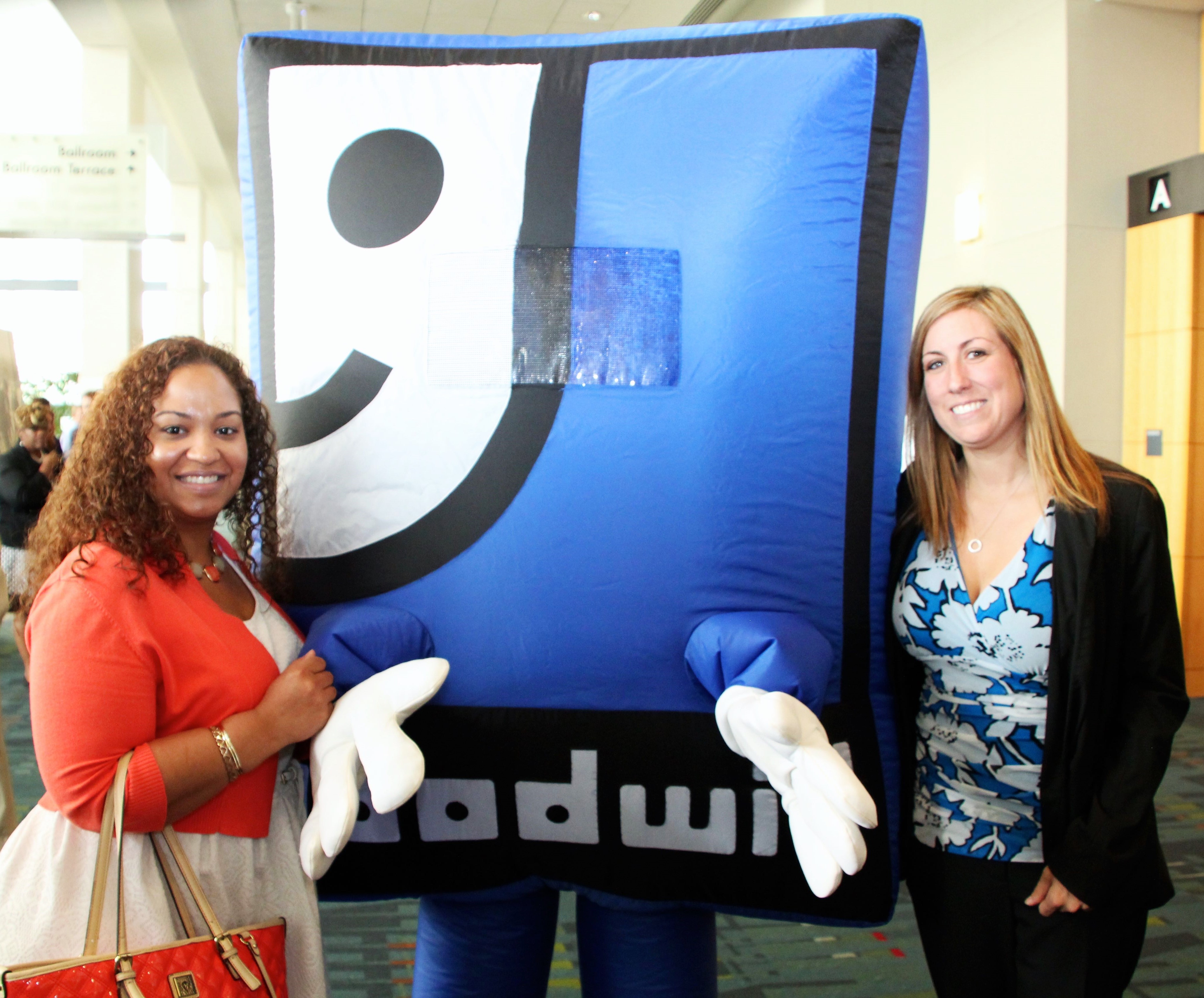 The role of workforce development in the greater Charlotte region took center stage at the Cornerstone Celebration, presented by Goodwill Industries of the Southern Piedmont on Thursday, May 21, 2015 at the Charlotte Convention Center. The annual event, emceed by NBC Charlotte longtime weather anchor Larry Sprinkle, honored Goodwill's mission of "Changing Lives Through the Power of Work," and spotlighted our organization's 50th Anniversary in the region. The luncheon also recognized the accomplishments of three former Goodwill clients who are pursuing careers in human services, design and pharmacy.
The Good Work! Awards are presented to individuals who have received or are currently receiving services, and have overcome significant barriers, achieved and maintained employment, and more. Recipients of the 2015 Cornerstone Celebration GoodWork! Awards:
Cassandra Rolle: a client of GoodWork Staffing, a division of Goodwill Industries of the Southern Piedmont. Cassandra is currently employed as a patient administrative assistant at the Mecklenburg County Health Department.
Rohan Brown: a graduate of Goodwill's construction skills training program and client of GoodWork Staffing. Rohan is currently employed as a digitizer at Anita Goodesign. You can read Rohan's success story here.
Nadia Patterson: a GED graduate through Goodwill's Gaston County Job Connection who graduated from Kaplan College. Nadia is currently employed as a pharmacy technician at Walmart Pharmacy.
"I moved here from Baltimore, M.D. with my two children in 2011. I didn't have a real plan. And let me tell you that's scary, particularly for a parent," said Cassandra Rolle, a formerly homeless single mother and client of Goodwill. "After trying to make a better life for myself on my own, I realized I needed some help, and this was when I learned of Goodwill."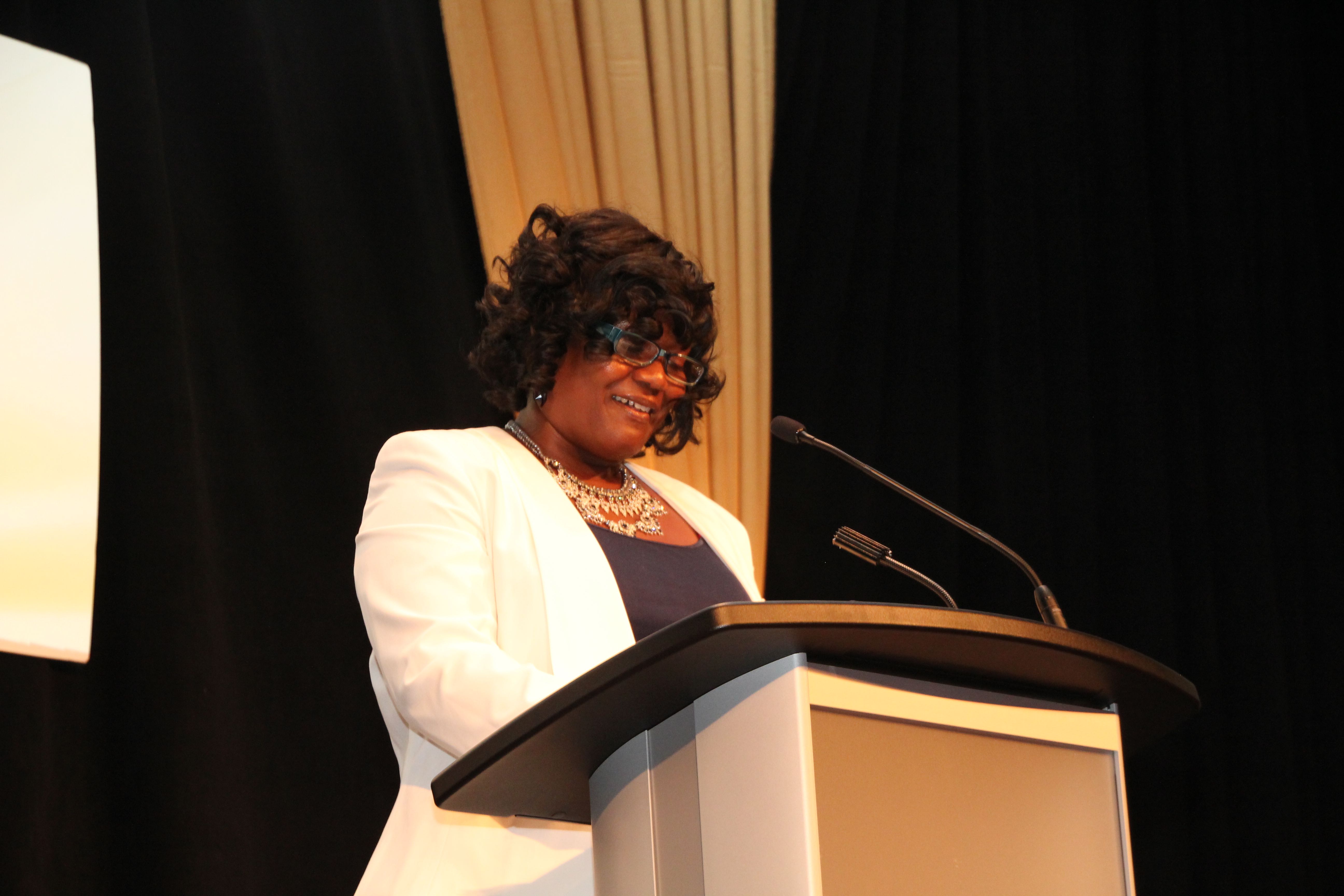 "I came to Goodwill two years ago to get assistance receiving my GED. Since that time, I got my GED and graduated with honors as a registered medical assistant from Kaplan College, with your help and guidance," said Nadia Patterson.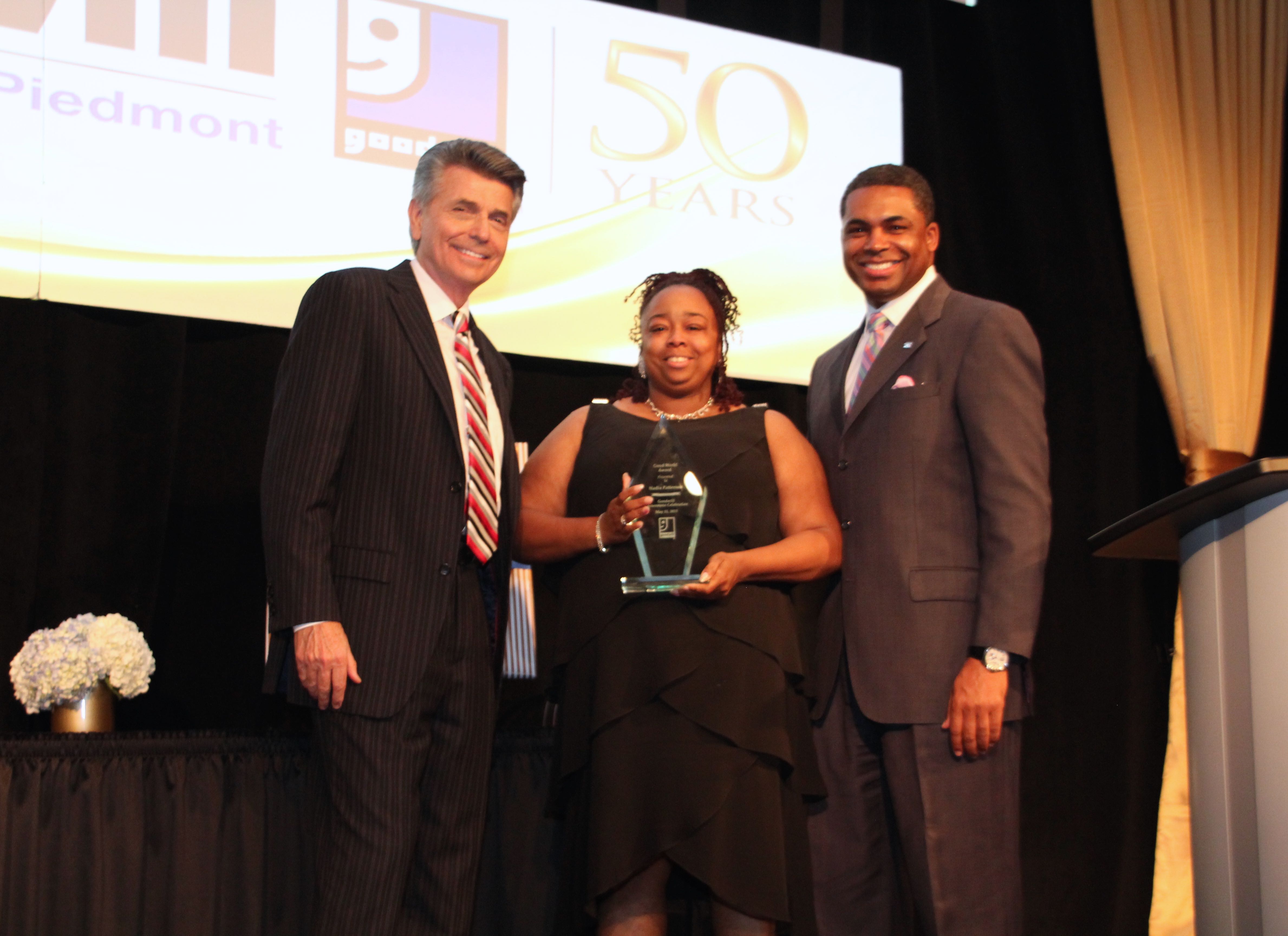 "I would like to thank my construction teacher at Goodwill who I worked with, his name is Kevin Elder, and he taught with me one valuable lesson that I take with me on a daily basis and it's called 'Measure twice, cut once,'" said Rohan Brown. "He always taught me this because you never know where that mistake may lead you, so I apply that to my job today because measuring twice, cutting once really saves me and the company a lot. So for that, I say thank you."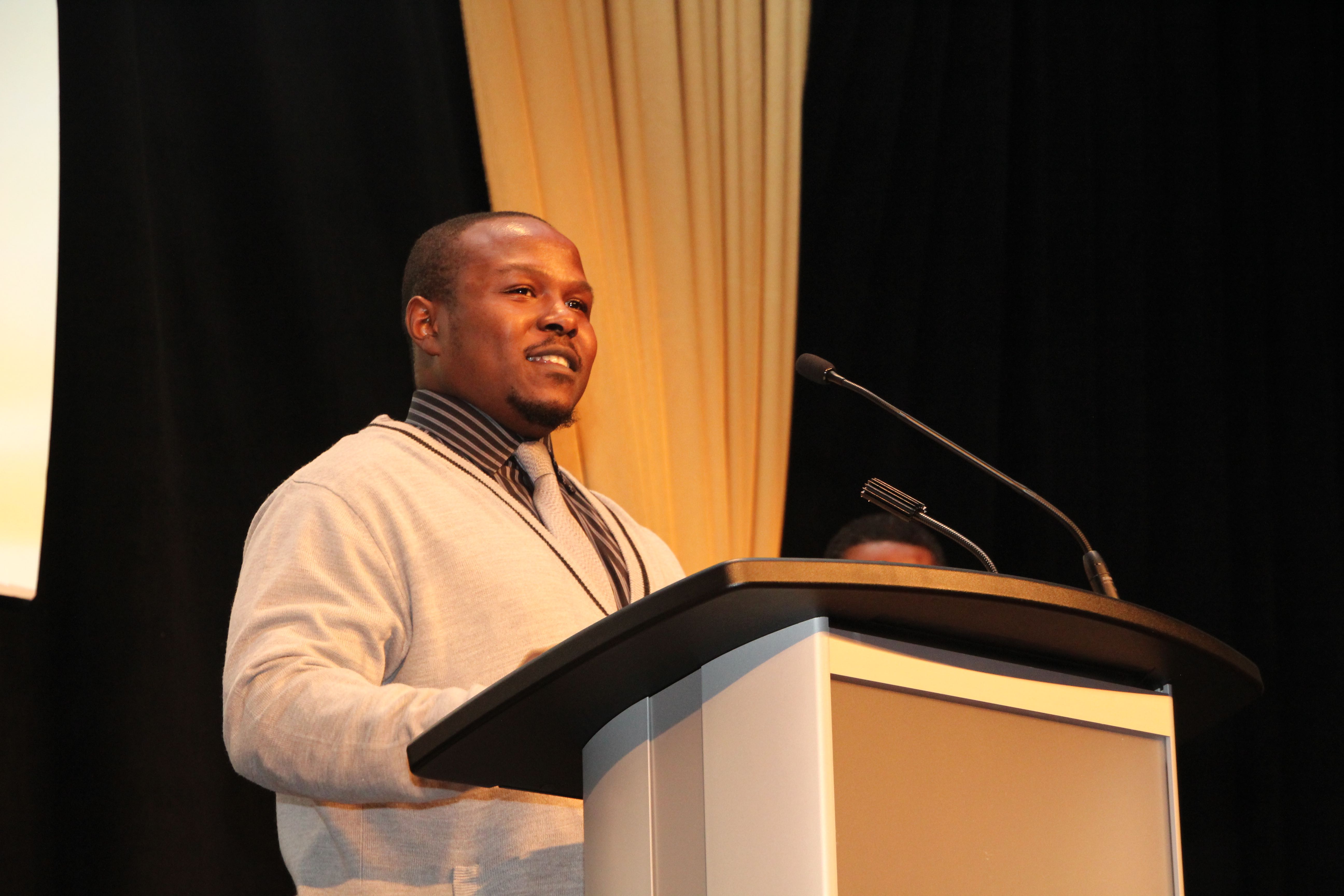 Another highlight of the event was the announcement of the Leon Levine Opportunity Center, the facility on the new Goodwill Opportunity Campus, a 160,000 square foot campus on 18-acres of land located off of Wilkinson Boulevard in Charlotte, currently under construction and slated to open in 2016. With a generous contribution from The Leon Levine Foundation, the facility will provide a comprehensive collection of resources and opportunities for job training, job placement and job creation for individuals facing multiple barriers to employment.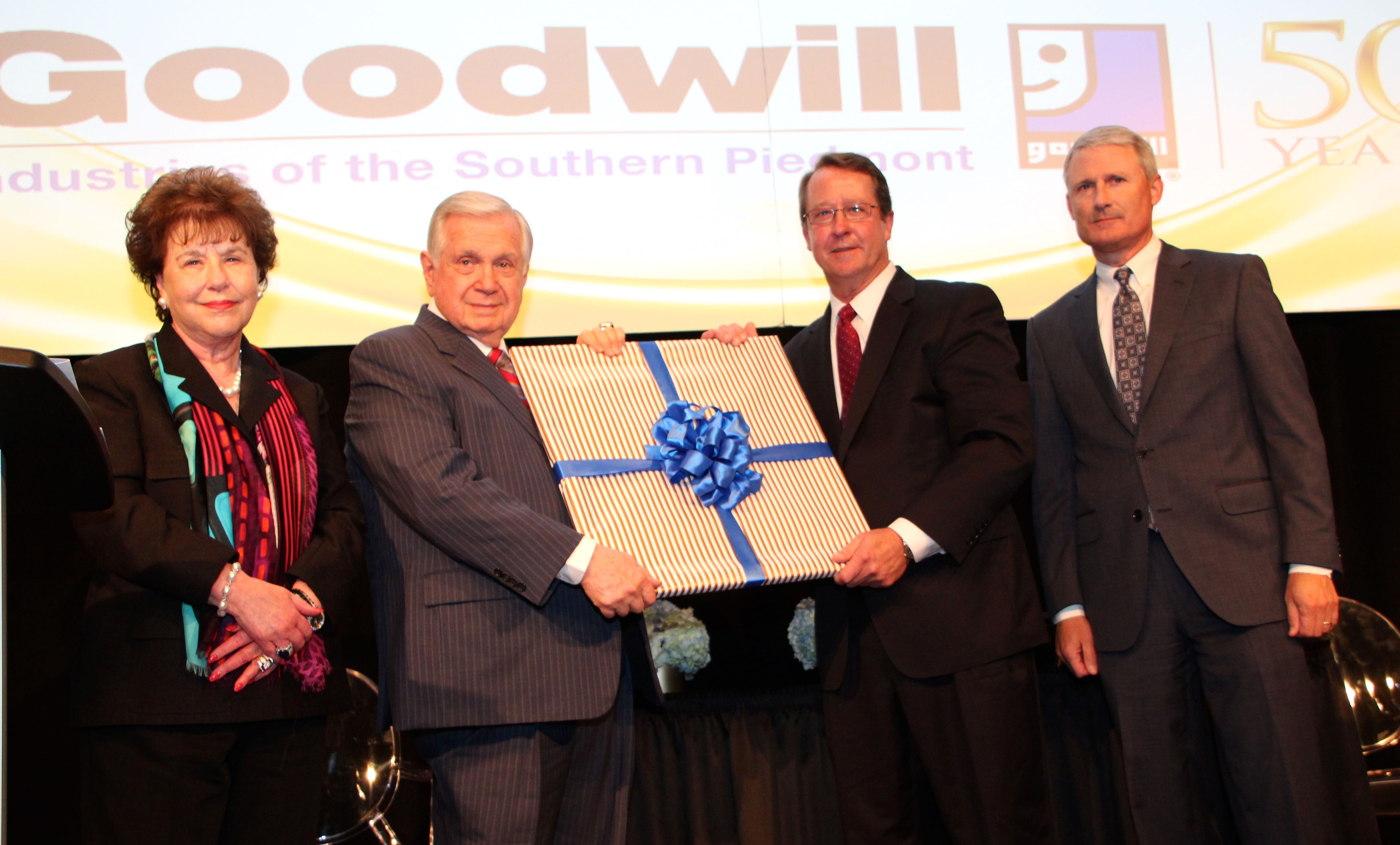 "I'm impressed with Goodwill's strong leadership and track record of putting people to work…My hope is that the Leon Levine Opportunity Center will be a place where hardworking people can find paths to a job, as well as access to other services that will help them take care of themselves and their families," said Leon Levine, founder and chairman emeritus of Family Dollar Stores, Inc. Making the Goodwill Opportunity Campus a reality requires an investment of $20 million. Goodwill committed $12 million of its own funds, and in 2013 embarked on a capital campaign to raise $8 million from the community. To date, $5.2 million has been raised, including a $1.2 million grant challenge from The Leon Levine Foundation, with only $2.8 million left to reach the goal.
"I congratulate Goodwill on this campaign's success today, and hope you will join me in helping them achieve the rest," said Levine. Thank you to our sponsors, donors, guests, board members, speakers, team members and clients for a beautiful Cornerstone Celebration this year to celebrate our 50th Anniversary. Special thanks to Leon and Sandra Levine for their generosity and investment in the work of Goodwill. We remain committed now more than ever to our mission and vision that all people in our region have the opportunity to develop to their fullest potential through family sustaining employment. View more photos from the 2015 Cornerstone Celebration on our event website here.