Editor's note: I asked our summer intern Katherine to write a post for our blog about her experiences as an intern at Goodwill. We've enjoyed having her on our team this summer and wish her all the best as she heads back to the University of Alabama this fall. ~Aleigh
---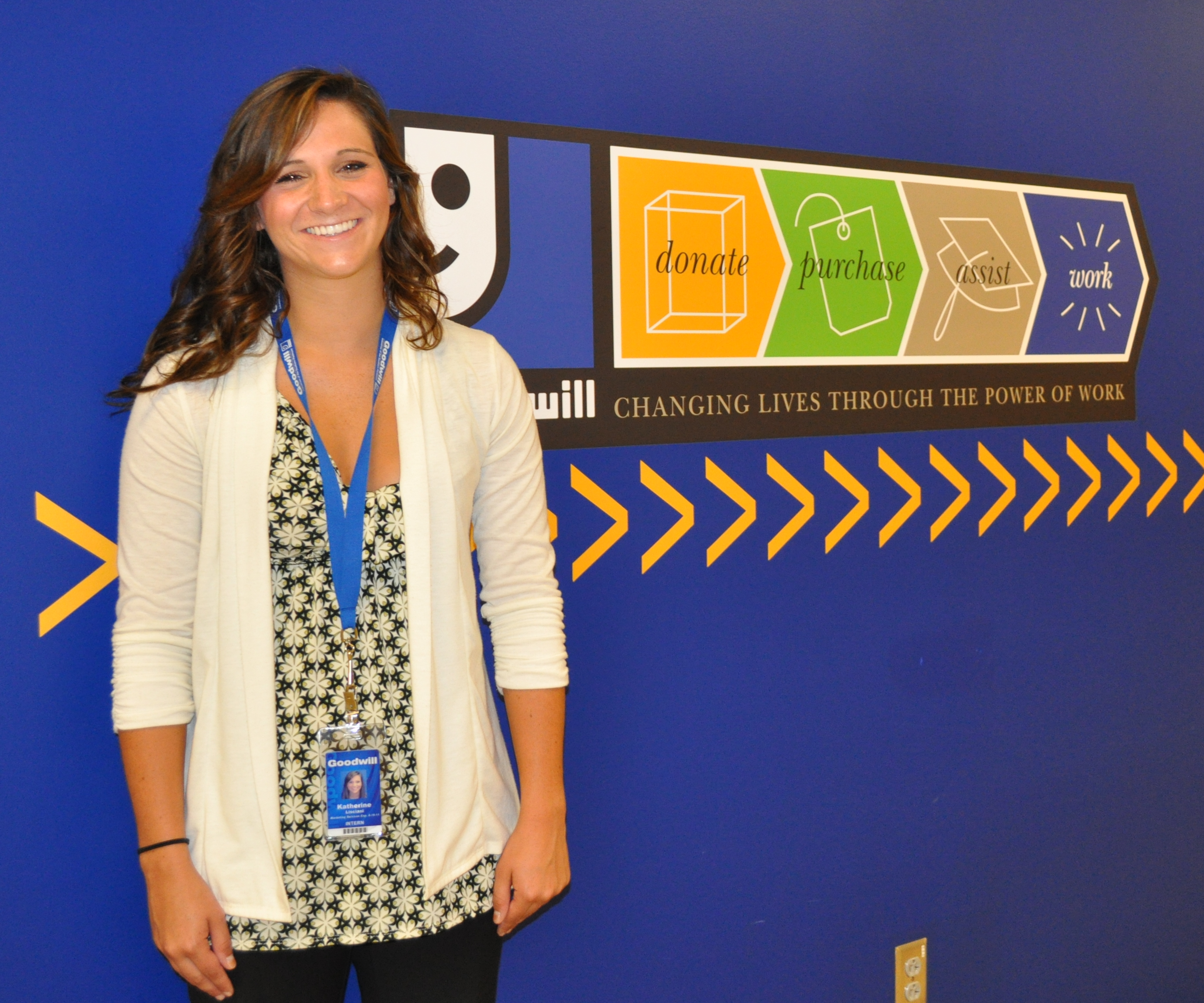 When a mentor suggested applying to Goodwill for a Communication Studies Internship, I was slightly confused as to what I could do at Goodwill. After all, it's only a thrift store, right?
I couldn't have been more wrong. Like many people in our community, I had no idea of the programs and work that are funded by Goodwill's retail stores. Imagine my confusion throughout my first day on the job when I was asked to write articles about programs such as Operation Independence, Occupational Skills Training and career development services.
After working with Goodwill for three months, I realize the ability our organization has to empower the community. Through job training, career development and even internal programs to build team members' work and home lives, Goodwill is able to provide individuals with the tools they need to help themselves, and therefore improve their ability to contribute to society.
It is so imperative that as Goodwill supporters we spread the word about the real miracles happening because of Goodwill's stores. By donating or shopping at Goodwill, you are personally helping to change someone's life forever. Goodwill's success stories are so inspiring and truly demonstrate the organization's ability to change lives through the power of work.
-Katherine Lisciani