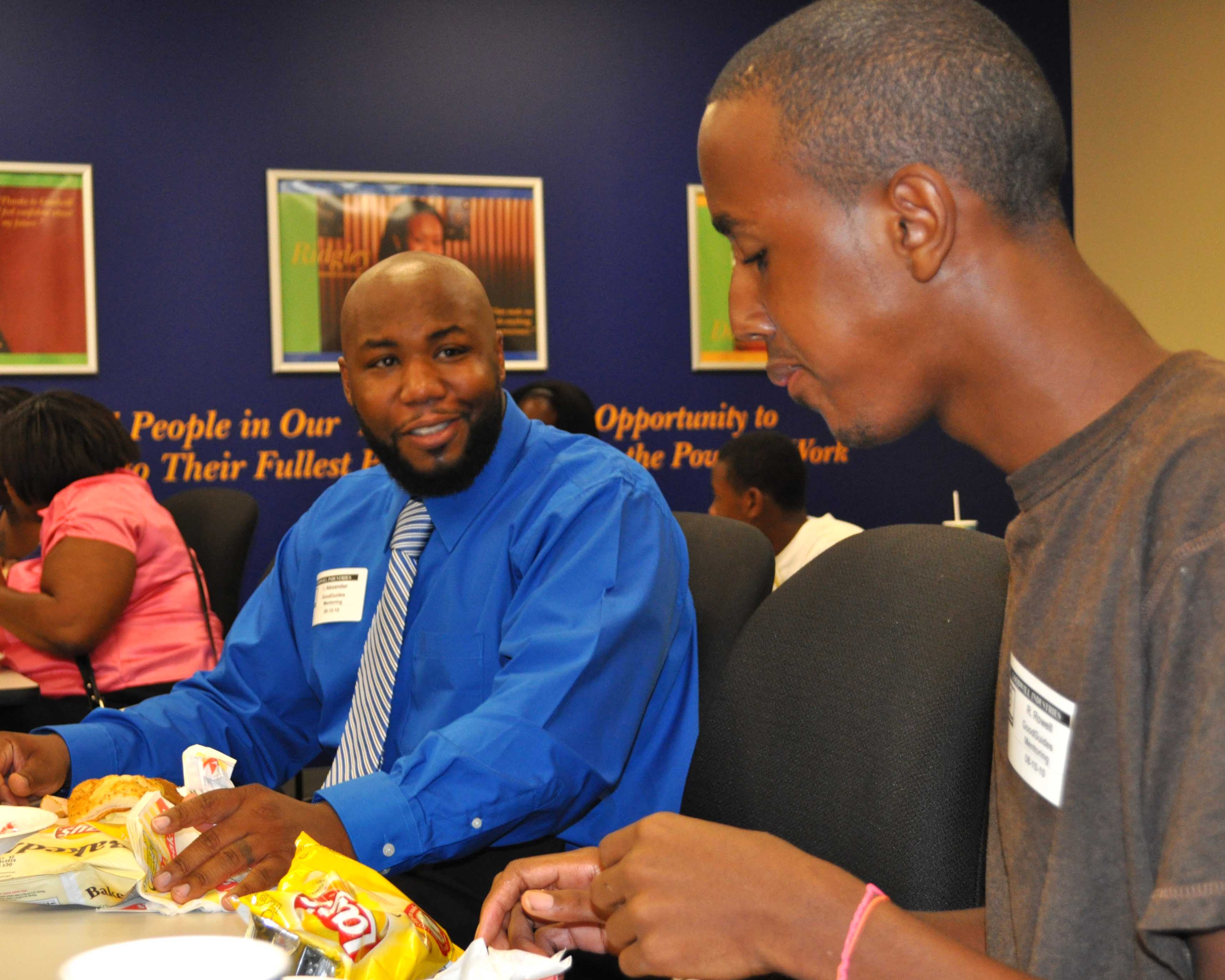 Recently, about 20 newly-minted mentors and mentees from our GoodGuides program gathered at our Career Development Center on Freedom Drive to watch an inspirational movie and get to know one another.
The first of many monthly events to come, last night's meet-up served as a way for our mentors and mentees to meet. After a dinner of sandwiches and chips, everyone sat down to watch The Blind Side, the inspirational story of Michael Oher, a homeless and traumatized boy who became an All-American football player and first-round NFL draft pick with the help of a caring woman and her family.
Following the movie, the group discussed what a mentor is and the benefits of having caring adults in a youth's life. This is only the beginning of something great, and we can't wait to watch as their time together helps our youth focus on staying in school, building career plans and skills, and preparing for the futures.
It's not too late to get involved! We're still matching mentors and mentees, so if you'd like to join, click here for volunteer information, and to submit an application.