Pop quiz: When is a men's shirt not a shirt? Answer: When it's a skirt, of course! From dressy button-downs to oversized tees, Goodwill is a treasure trove of men's shirts in every color of the rainbow, which is exactly why these ubiquitous staples should not be overlooked by women. We've rounded up the best tutorials on the Internet for turning dress shirts into high fashion (no sewing machine required).
Shirt-to-Skirt
Transform a classic men's dress shirt into a high-waisted pencil "shkirt" in less than five minutes using this tutorial from Mommy Chic. Style tip: When paired with a sleek black tank, this skirt will add an effortless pop of color to your summer wardrobe.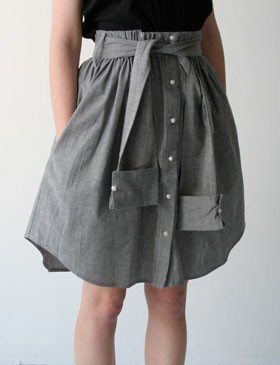 Shirt-to-Strapless Top
You can turn a men's shirt into a strapless top via this illustrated tutorial from Brit + Co. First, button up the shirt without the sleeves on. Take the sleeves and twist them, then criss-cross them around your back. Bring them back to the front, tie a little knot and you're done! It's perfect for a modern cowgirl look.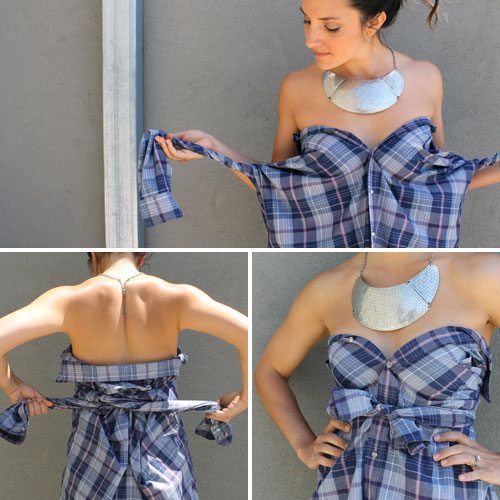 Shirt-to-Dress
This tutorial illustrates how to transform a dress shirt into a form-fitting minidress perfect for a beach cover-up or a night on the town. For a more demure look, try pairing it with some skinny jeans and heels. You can also refashion an oversized tee to achieve a similar look.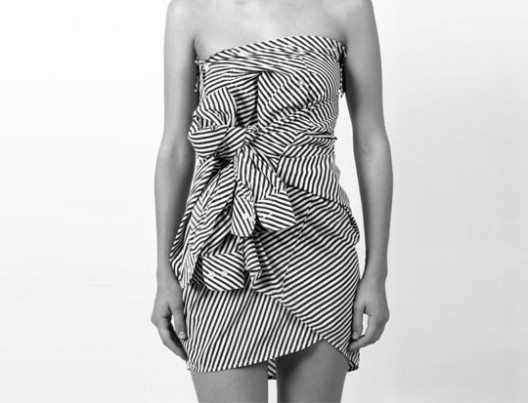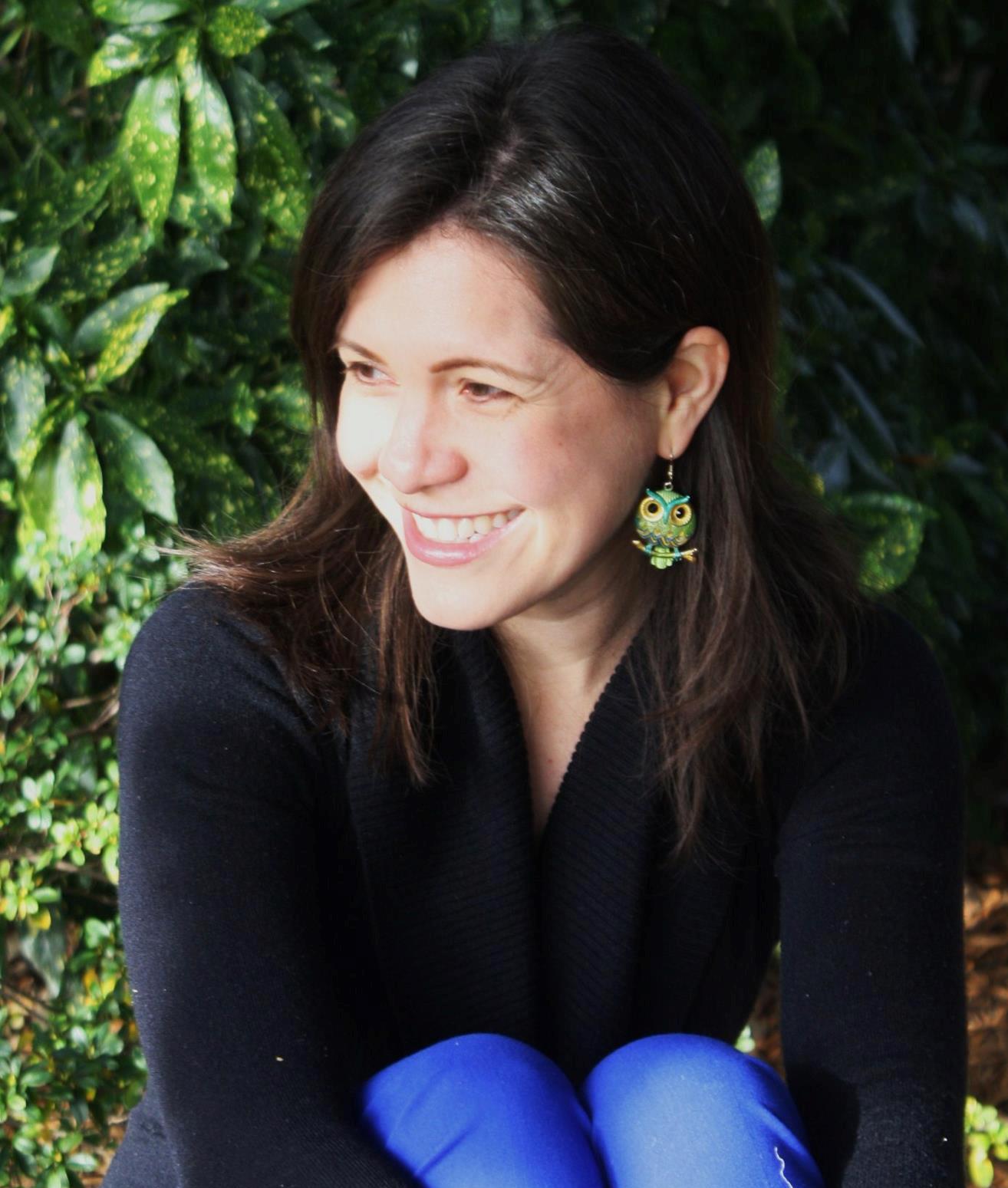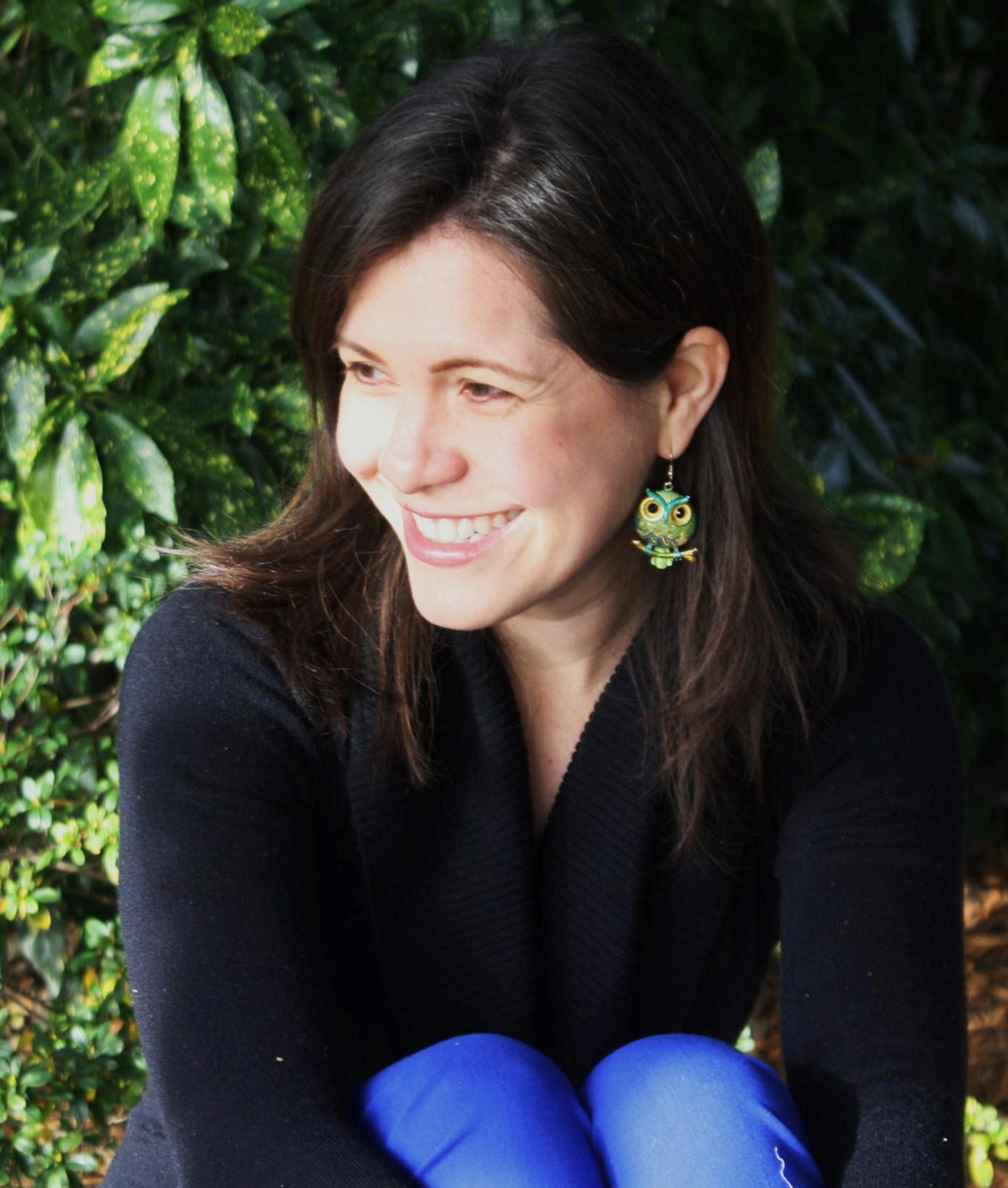 How do you upcycle thrifted clothes?