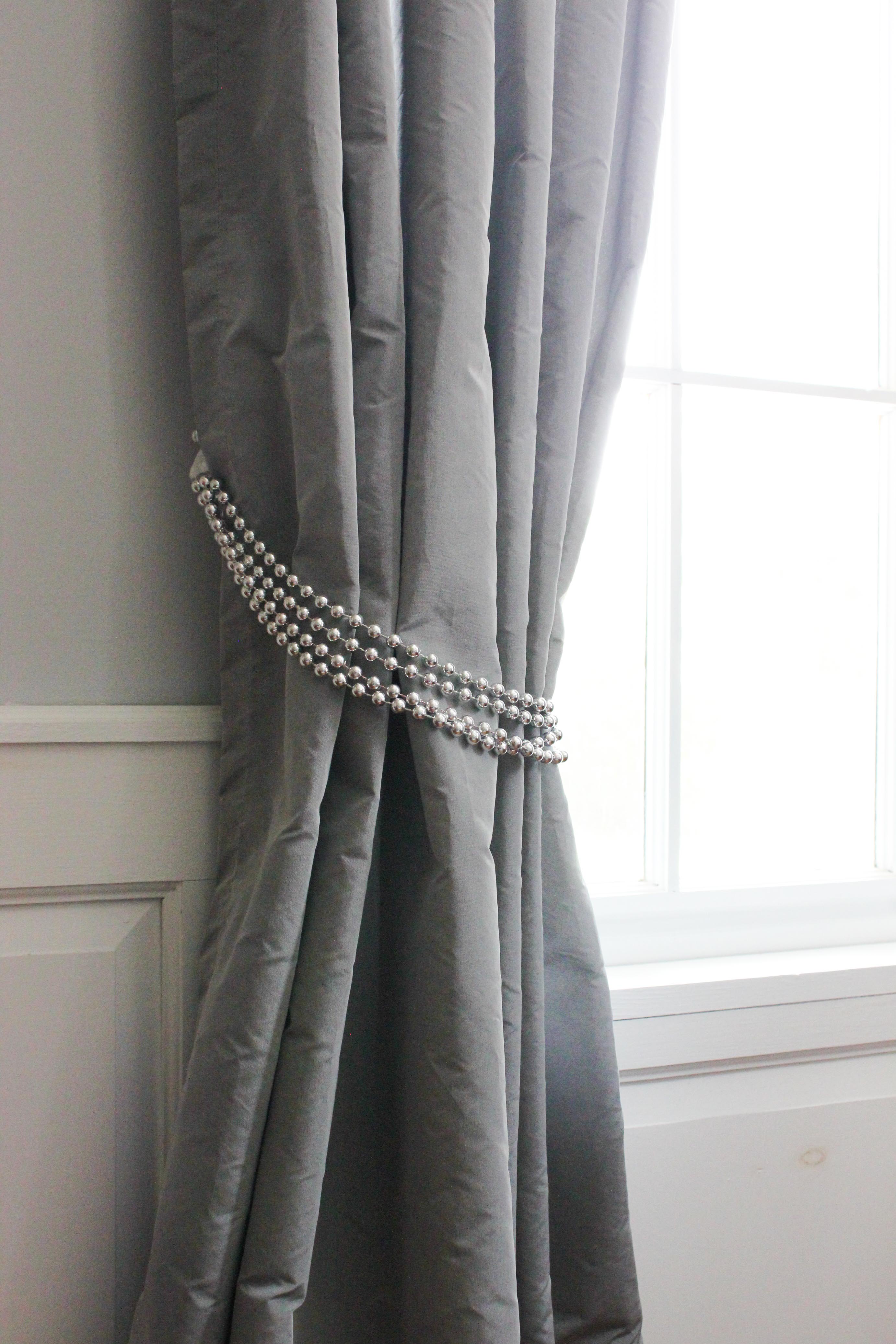 The trend in dressing windows today is simple and casual. Straight panels with tab or grommet tops are very popular. They're easy to open and close without the fuss of traverse rods and cords. Sometimes you need to close the curtains for privacy or to keep the sun out. Other times you'll want them open to let the air in or to admire the garden view. Adding personality to curtains is as easy as coming up with creative tie-backs. You don't have to settle for matching fabric ties or the more formal cord and tassel tie-backs. Use your imagination and put vintage items or found objects to a new use! First, I pulled out strands of antique beads I use on my Christmas tree. The silver ones add a touch of elegance to grey taffeta drapes. I used four 36 in. strings for this style. Use a fine wire to hold them together and make a small loop. Hold the tie-back in place with a cup hook or a push pin.
If you want something a bit more unexpected, try a pair of vintage gloves on for size! You'll want long ones (this pair is 15 in.). Pin them together at the opening. Overlap the fingers and hold in place with an antique brooch (does anyone call pins brooches anymore?). Choose a color that matches the décor of the room.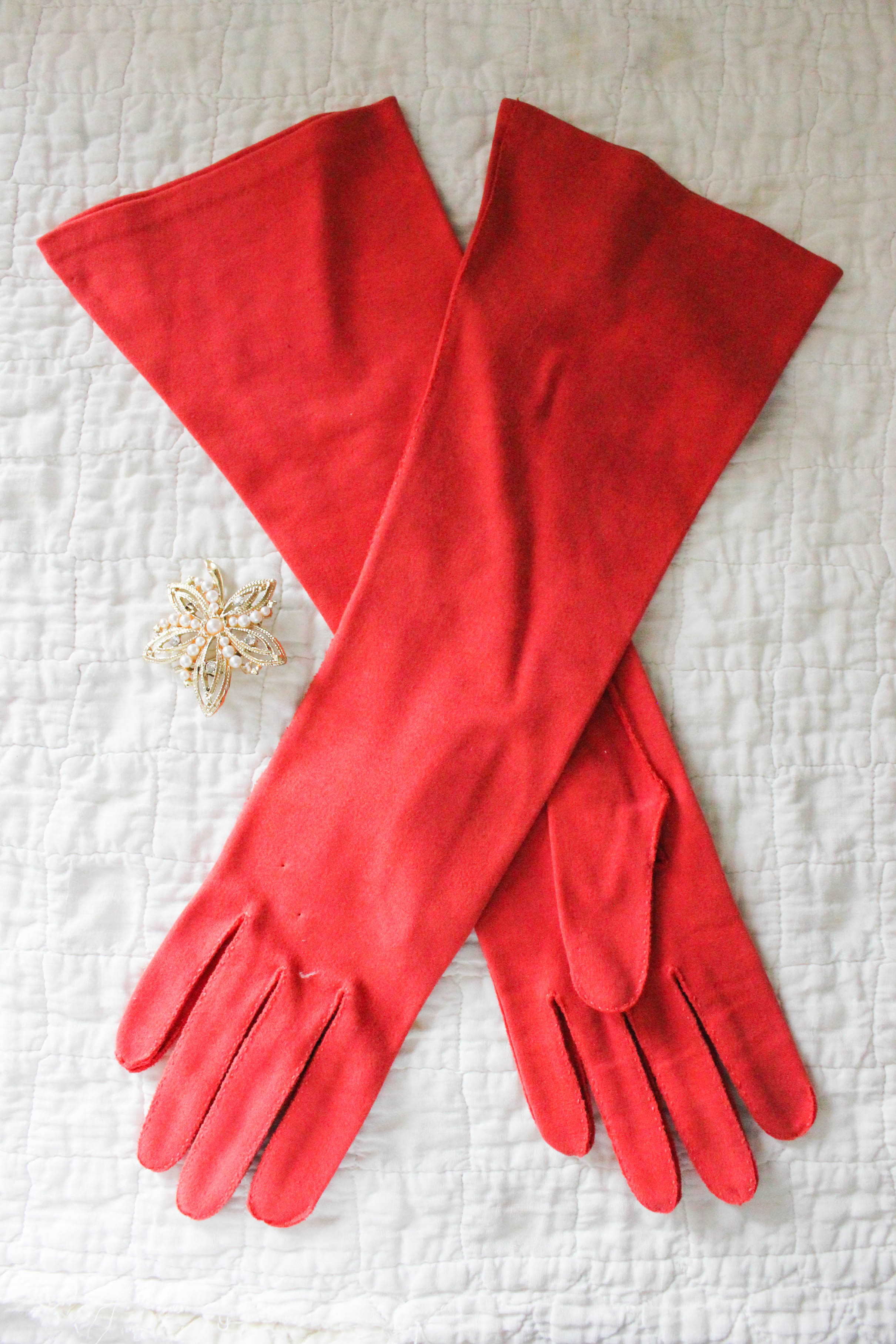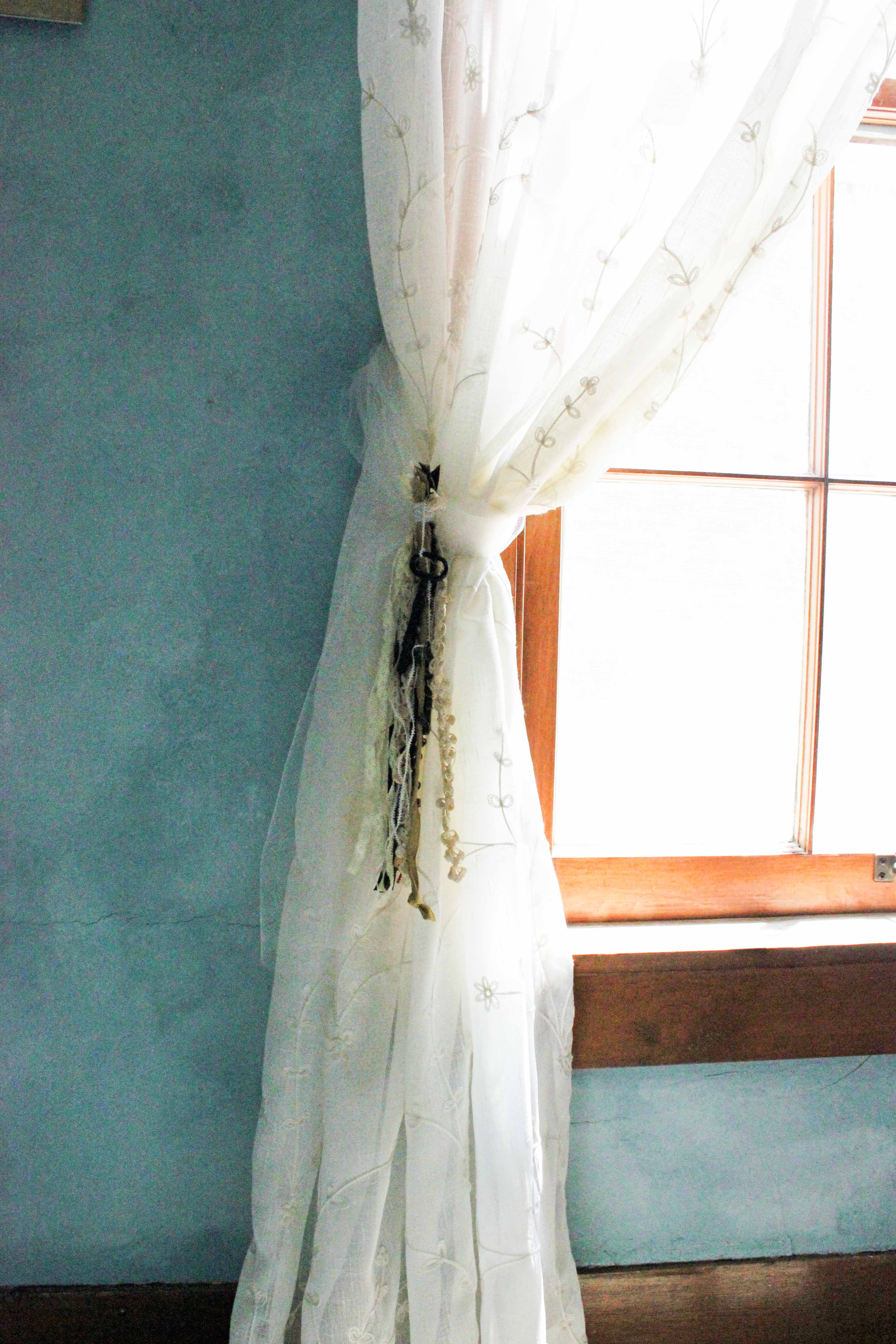 A sheer embroidered curtain calls for a feminine tie-back. A DIY tassel from mismatched trims is sweet and pretty—just right for a girl's room.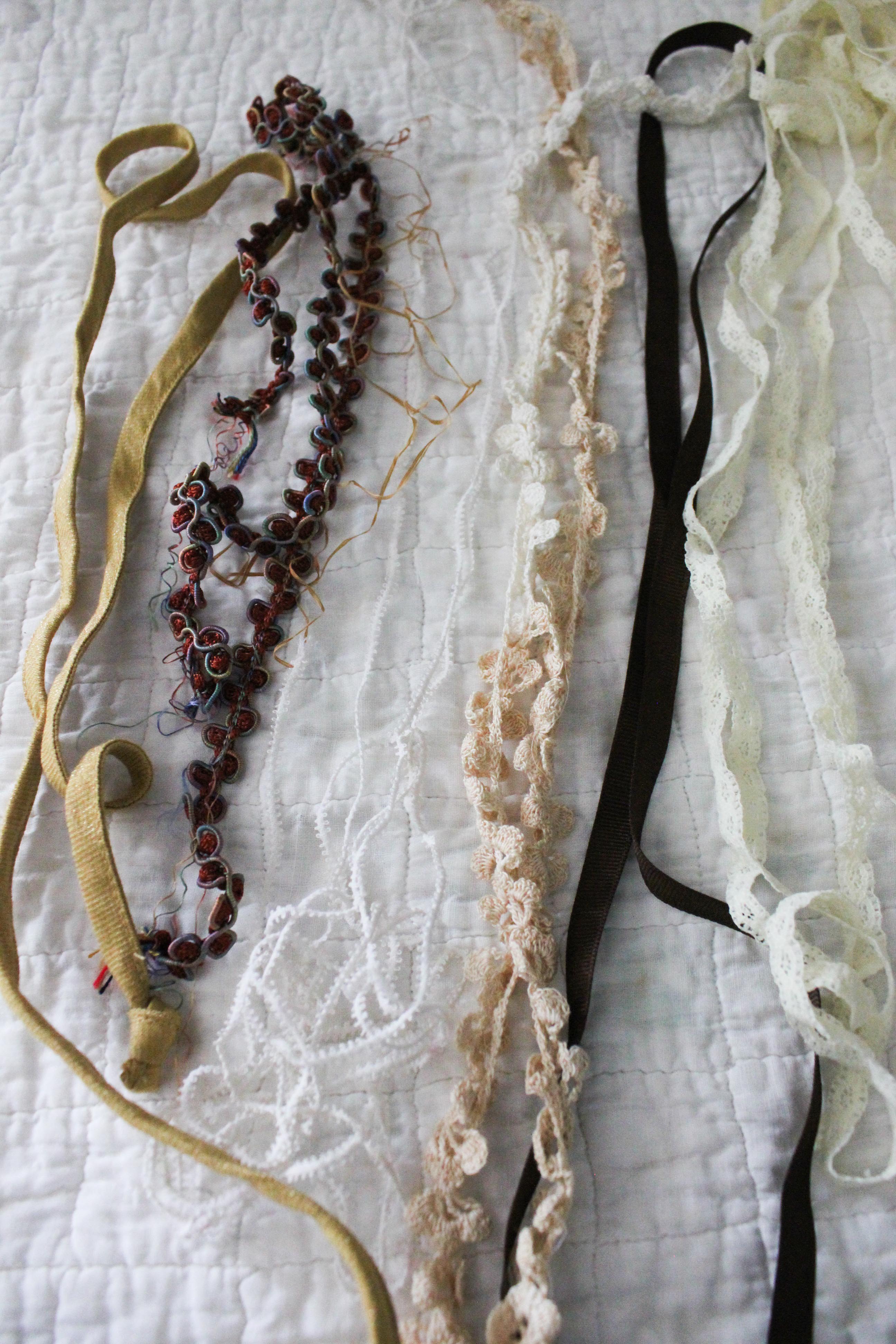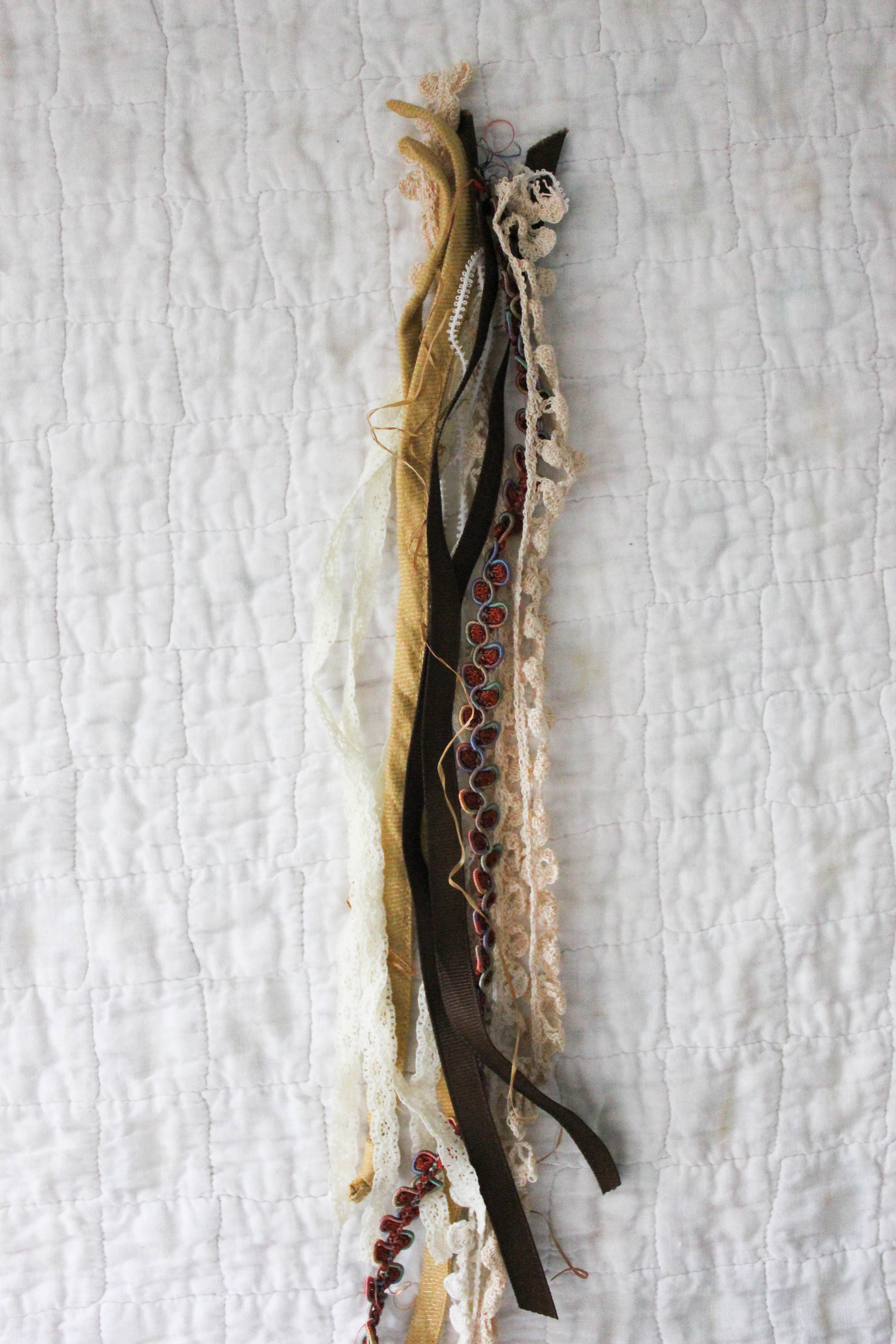 I gathered an odd collection of ribbons—some new, some old. Cut pieces about 12 in. long and hold them together by wrapping them with one of the ribbons, an inch from the top. Cut off the excess trim at the top and bottom.
To make the tie-back, I wrapped tulle around the curtain and attached the tassel. For a little more romance and mystery, I tied a couple of vintage skeleton keys to the tassel.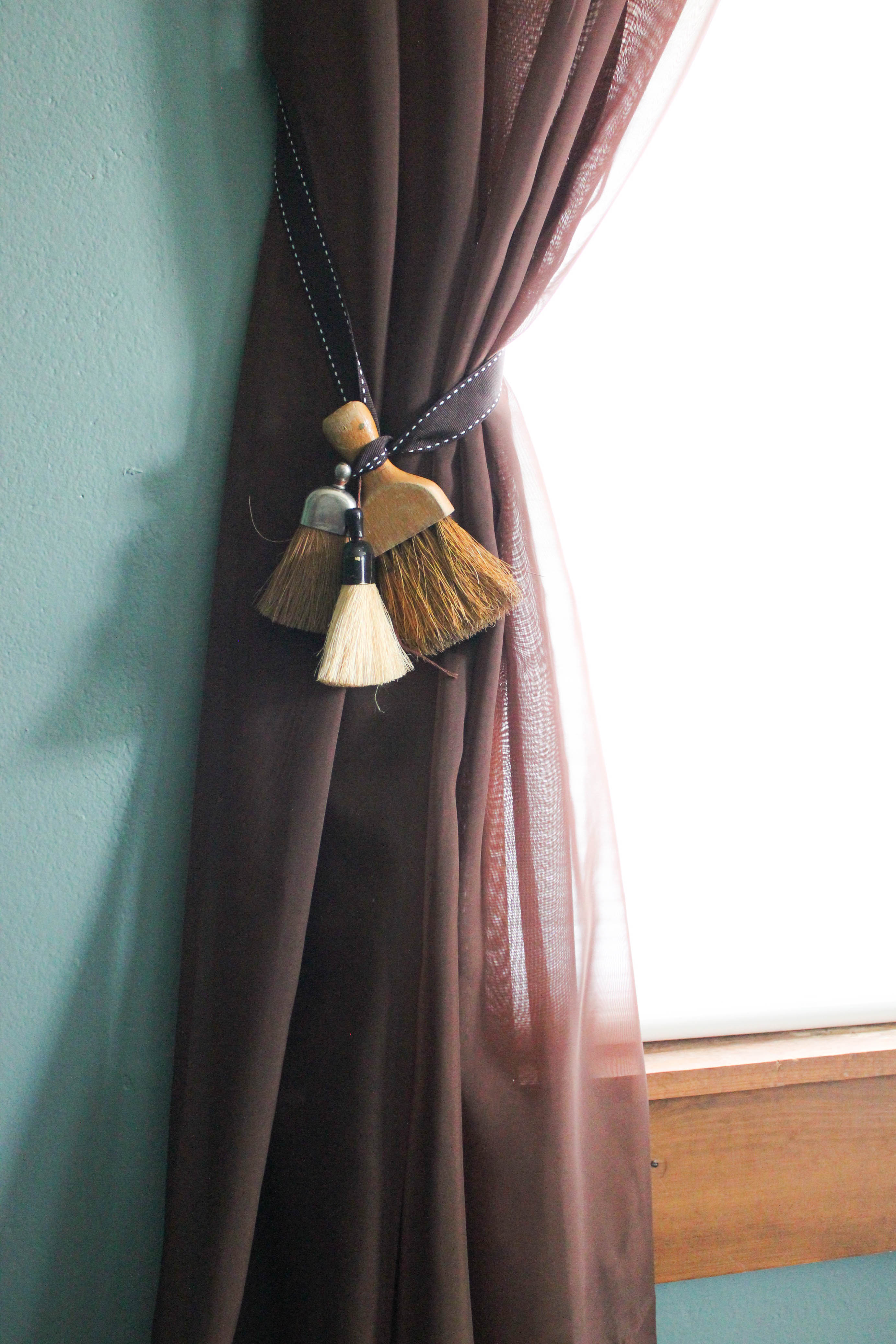 For something a little more masculine, I used a trio of vintage straw brushes: One old whisk brush and two cloth brushes—the kind the butler would have used to brush fuzz off your jacket! I tied them to a 36 in. piece of brown ribbon (matching the curtain) and attached it to the window moulding with a bulletin board pushpin.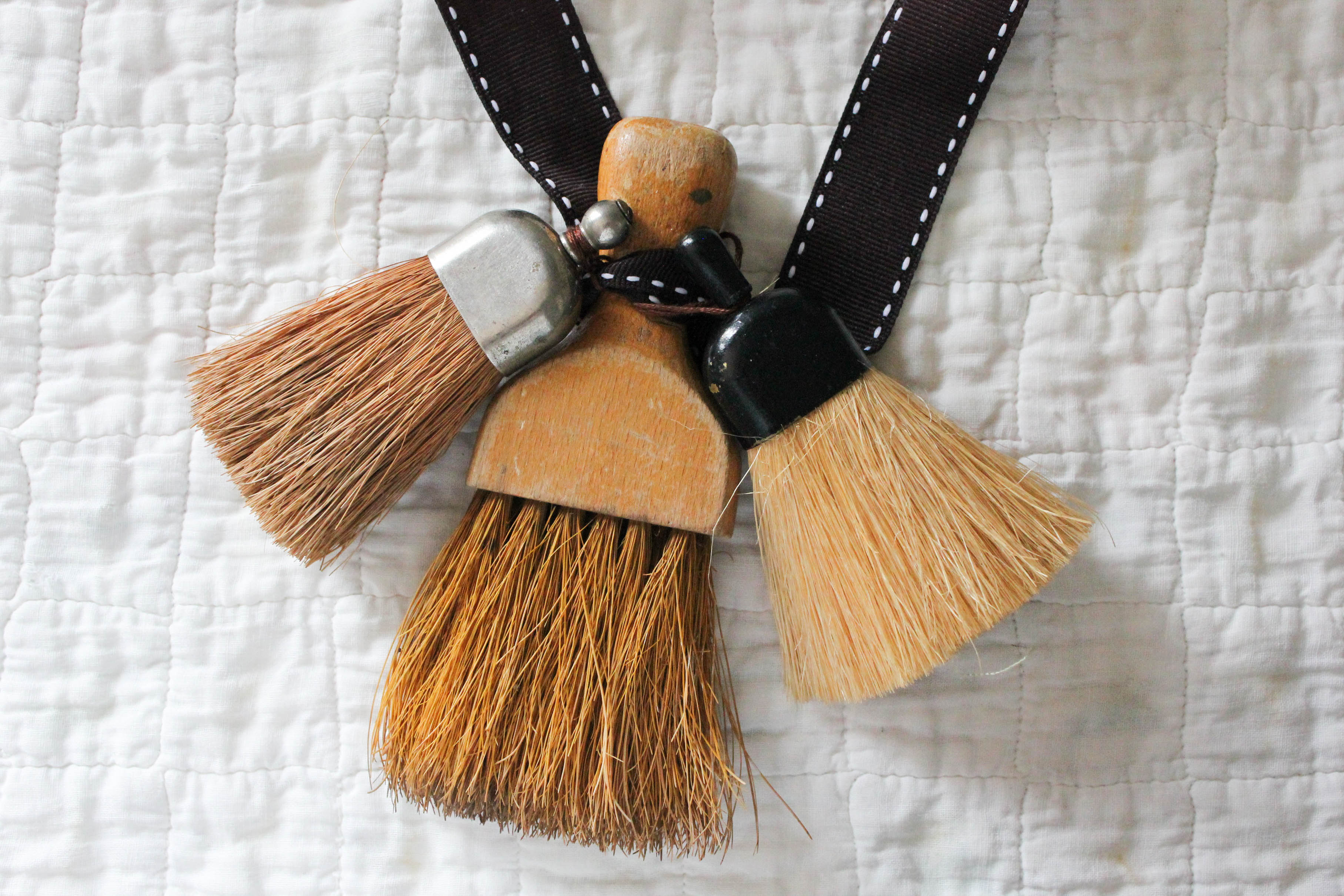 What creative items do you have that could become tie-backs for curtains or drapes? Merri Cvetan's ideas for creative curtain tie-backs come from projects at her 1890s-built Wisconsin farmhouse. Merri is an interior designer who writes about her projects for The Home Depot. A large selection of drapes and curtains that may go great with tie-backs you create yourself can be found on the Home Depot website.