Toiletry Storage via
HGTV
Whenever I'm looking for a quick way to spruce up a room, the first place I turn to is vintage shopping. Most of the time vintage and thrift finds are timeless and affordable, which is perfect when you are looking to make a small change to a room.
I think these toiletry draws and knobs are a fun way to add some extra storage to a room, while I love the ombre effect you can add to a bookcase with old, vintage books.
How do you decorate with vintage and thrift finds?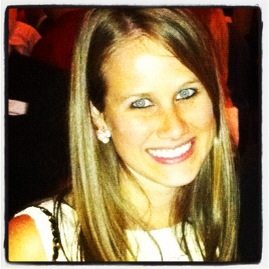 Allison Platte is a Charlotte, NC blogger & internet marketing specialist that writes a lifestyle and fashion blog, In the Queen City.