Editor's Note: Elizabeth Cobb is a Wells Fargo employee who spent six weeks with us as part of the company's volunteer leave program. We asked her to share her perspective from "inside" Goodwill. Thank you, Elizabeth!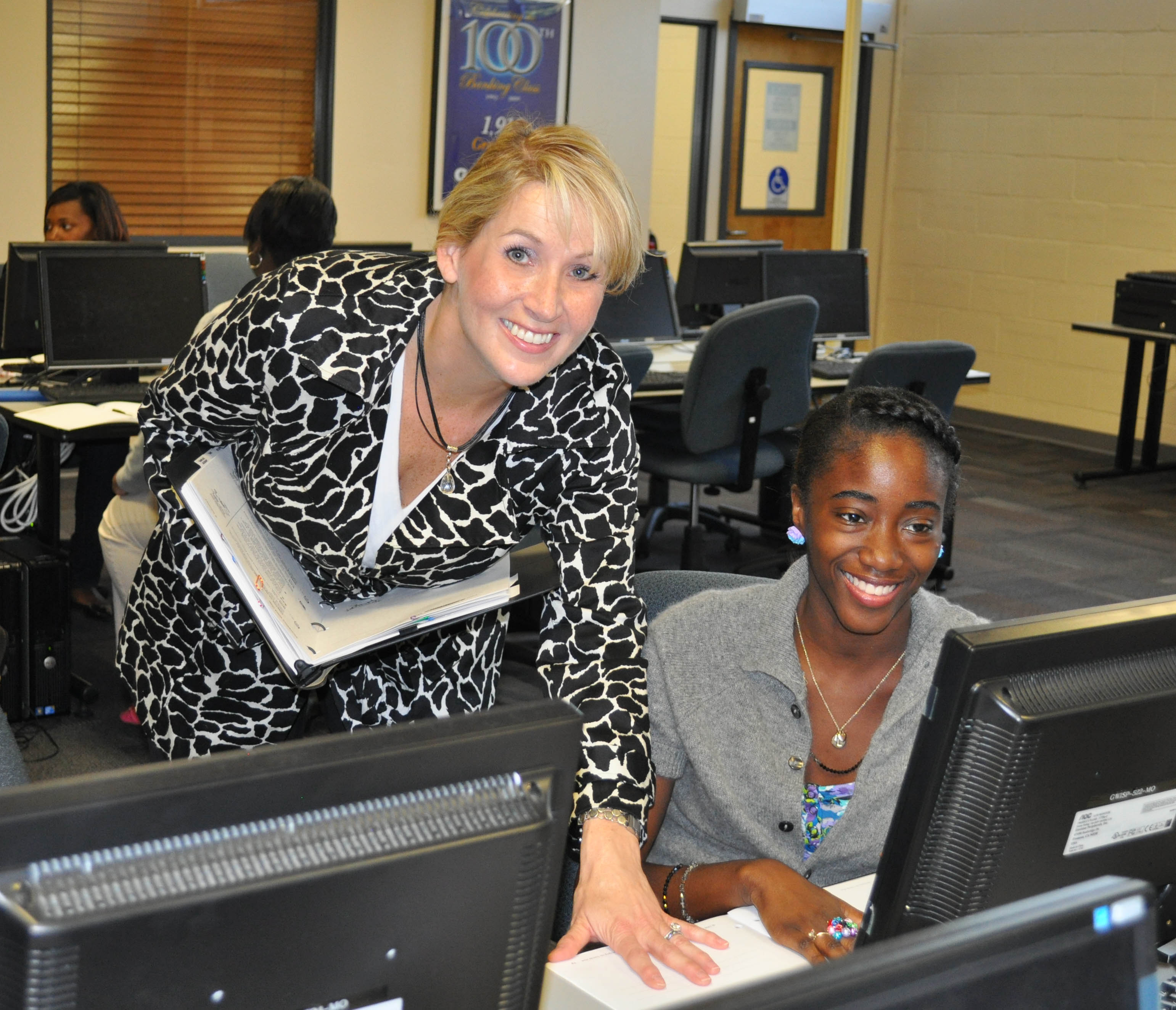 The more I learn about the Occupational Skills Training (OST) programs available at Goodwill, the more I appreciate the tenacity of the trainees accepted into the program and the staff who lead the selection process.
Getting into the Banking & Customer Service, Hospitality and Construction programs is not easy.  By the time a trainee starts one of these classes, he or she has already visited the Career Development Center (CDC) at least twice.  For example, if a client becomes interested in an OST class through a visit to a Job Connection or JobLink site, he or she must visit the CDC to meet with a Program Support Specialist to take a reading and math assessment, and to participate in a pre-screen interview with a CDS.  By this point, Goodwill has had an opportunity to assess the individual's attendance pattern and commitment to the opportunity.
The pre-screen interviews are intense, but effective.  If a client's long-term career goals do not align with the chosen training program, Goodwill will not offer the consumer a position.  Goodwill wants to ensure that each classroom seat is offered to an individual who will see the training through graduation, and more importantly, seek employment afterward.  However, Goodwill doesn't turn anyone away. If a client is not accepted into an OST program, Goodwill offers other classes and services, and leverages long-standing relationships with community partners like Central Piedmont Community College (CPCC) or Vocational Rehabilitation (VR).
Seeing how the various components of Goodwill intersect, i.e., how a visit to Job Connection can lead to an OST opportunity, helps me articulate what Goodwill does and how Goodwill operates.  As a result, I'm in a better position to describe the quality of candidate in the Banking & Customer Service program to my employer, Wells Fargo.  This perspective also allows me to promote the graduates of Goodwill's OST programs as screened, trained and dedicated candidates for permanent Wells Fargo opportunities.
– Elizabeth Cobb, Wells Fargo
---
Thank you for your service, Elizabeth! Our volunteers provide much-needed assistance and help us serve thousands of job seekers in our community each year.
Are you interested in volunteering with Goodwill? Check out the available opportunities on our website by clicking here. Thank you!